Barranca, Kangaroo Valley
Mums & Bubs
Toddlers
Preschoolers
Kids
Family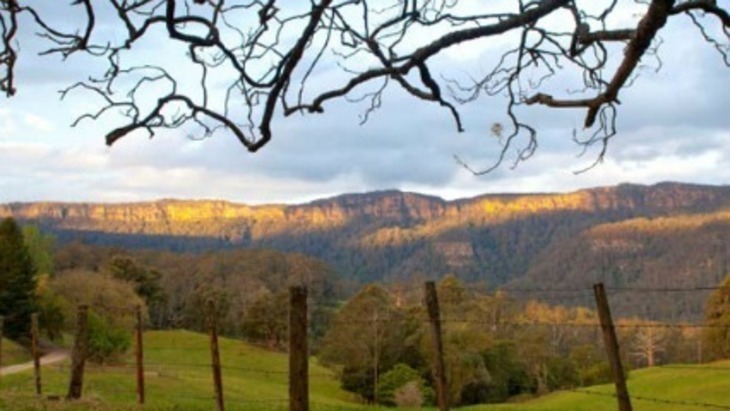 Welcome to barranca in Barrengarry– your ideal Kangaroo Valley accommodation choice for an unforgettable family farm stay. barranca is the largest private wildlife sanctuary in the Kangaroo Valley situated within one of the most picturesque Valleys in Australia between the southern highlands and the south coast and just a 2 hour drive from Sydney and Canberra.
The farm is spread over 1,100 acres breeding horses and cattle and is home to a multitude of wildlife including the Echidna and the Platypus. Other wildlife you can spy are wallabies, wombats, goats, deer and of course kangaroos.
As a luxury retreat for discerning travellers, barranca is geared towards minimising the human impact on its surrounding ecosystems in support of conservation efforts.
What's available:
Accommodation: Guests can stay in four self-contained cottages that can accommodate up to six people, each with a farmstead-style verandah to enjoy the mountain views.
Activities: Some of us just like to take in the tranquility and breathtaking beauty of barranca with its unbelievably complex world of wildlife. For those who would also want to enjoy one of the many exciting farm activities and services, will be happy to find these, too.
Getting There: Bunkers Hill Rd , Barrengarry, NSW, 2577, for directions check the map here.
Contact: For more information see the barranca website, ring 02 4465 1147 or use the following form to contact them.
ellaslist has already visited the beautiful Cedars Cottages – read our detailed review here.