Bondi Beach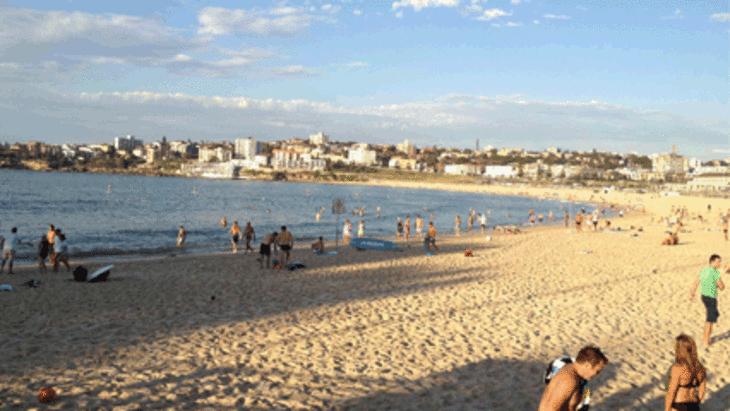 Needs no real introduction - iconic, big, beautiful and bustling, heaving in summer and heavenly in winter; there's always something going on down Bondi way from festivals, exhibitions, swimming and surf comps, little nippers on a Sunday to youtube worthy marketing stunts.
The North beach end is by far more family focused, with gentler waves and a shallow warm seawater pool for the little kids. Mornings and late afternoons are the popular times here for younger kids. The downside is that there's no shade anywhere on the beach with the exception of the benched wall at the side of the kids pool from early morning until around 10am, so bring a tent if you're staying the day.
In the middle there's Bondi Pavilion which run a variety of events throughout the year and a range of great classes for kids, and there's usually a free art exhibition on inside. See our weekly calendar for details.
On the Southside, you'll find the very beautiful Icebergs pool and bar, it's got a shallower ocean pool for older kids, but it's still too deep for toddlers to stand and the open adult pool holds a variety of dangers for the crawling baby or toddler. There's lots of stairs too, although there is a lift at the back if you ask at the reception.