Blacktown Showground Precinct (Francis Park)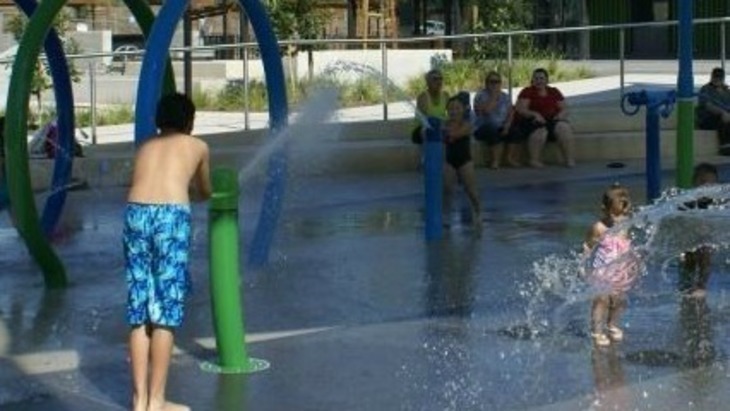 The Blacktown Showground is massive playground and park area with loads of great spaces for the whole family to enjoy.
Within the grounds you will find a multi-use track for walking, jogging and cycling, outdoor courts perfect for netball, basketball and futsal, a woodlands park, toilets and a cafe. There are 2 playgrounds, one for 2-8 year olds and another for bigger kids, where the main attraction is a flying fox. There are plenty of picnic options, too with 6 free bbqs, table settings and lots of shade.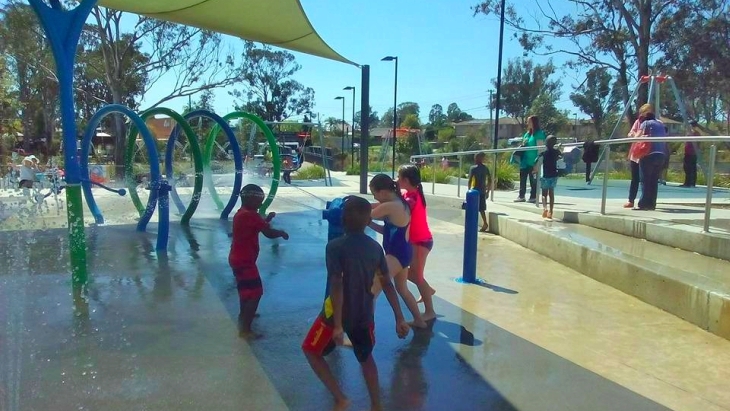 From September through til May, families flock to the Water Play Park for all ages! It includes a sheltered area with varying sized water troughs, a hand wheel water pump, a concrete water maze and spurts and sprays coming from all over – just perfect for the kids (and adults) on a warm, sunny day. Check website for opening hours.
Blacktown Showground Precinct is a 5 minute walk from Blacktown Train Station and Bus Interchange and free parking is available.