Bicentennial Park & Playground (gated)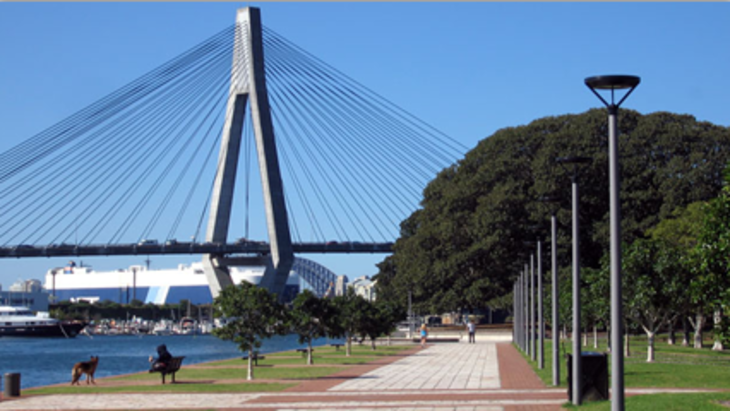 Bicentennial Park lies between Annandale and Blackwattle Bay. Palm and Fig trees provide lots of shade, there's loads of space and some excellent equipment within a fenced playground to suit all ages. Our favourite is the huge conveyer-belt style slippery dip. There is also a great big sand pit, complete with construction diggers, a rope climber and extensive climbing structures with elevated decks. There are bbqs and sheltered picnic tables and long paved footpaths that are ideal for cycling or scooting.
Bicentennial Park joins  Jubilee Park next to Blackwattle Bay. This is another lovely park that features an historic grandstand, sports oval and a small shaded playground.  The views from these two big rolling green parks is sensational, taking in both Sydney Harbour and the Anzac Bridge. This is a great spot for transport mad kids-there are boats constantly gliding in and out of the harbour and the light rail runs through the edge of the park.