Berry Island Reserve & Playground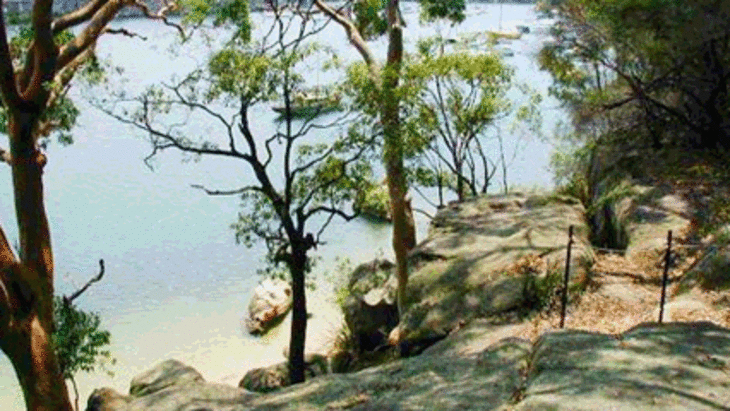 Excellent park combining great play equipment, amazing views and shady picnic areas.
Berry Island Reserve is one of North Sydney's most delightful and significant areas of harbourside bushland. The small, almost circular island has amazing views of the harbour and city and gives a fascinating insight into Aboriginal history by way of rock engravings and axe grindings. It also has a great little playground incorporating slides, climbing walls and firepole. Set beneath the branches of a massive fig tree the playground also has a number of freestanding items such as the spider's web climber, timber spring mounted deck, several quiet sitting areas and a bank of four swings. There is no fence around the playground and you are on an island so young children do need constant supervision here.
There is a 0.8 km (around 30 minutes for the under 5's) walk around the island where you can discover aboriginal carvings, middens, a smoke stained cave and stone tool grinding site. The open grass area is perfect for picnics and family get togethers and at low tide, you can even walk to a small beach.
This park really has something for everyone – an excellent play area as well as local history and an unbeatable harbour view.