Auburn Botanic Gardens
Mums & Bubs
Toddlers
Preschoolers
Kids
Family
All Ages
If you haven't yet discovered Auburn Botanic Gardens, you don't know what you're missing!
Sydney's Urban Oasis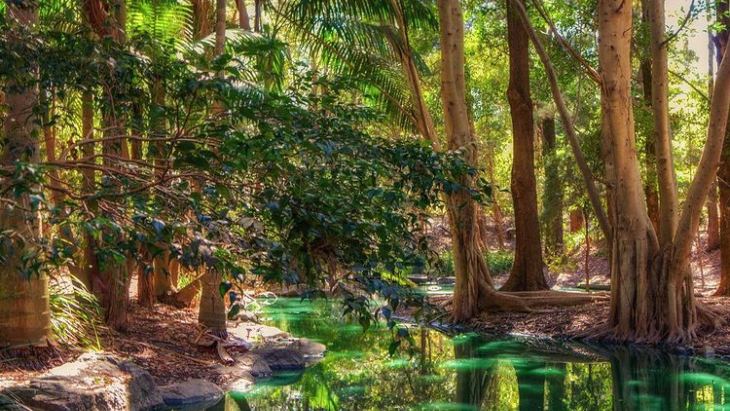 A true urban oasis, Auburn Botanic Gardens are located in Auburn, around 20 minutes from Sydney, and is the perfect outdoor adventure for families.
Auburn Botanic Gardens is made up of 9 different parks, a Japanese Garden, aviary, fauna reserve, Pool of Reflection, Rose Garden, kids' playground, Rainforest Garden plus loads more natural beauty.
Japanese Garden in Auburn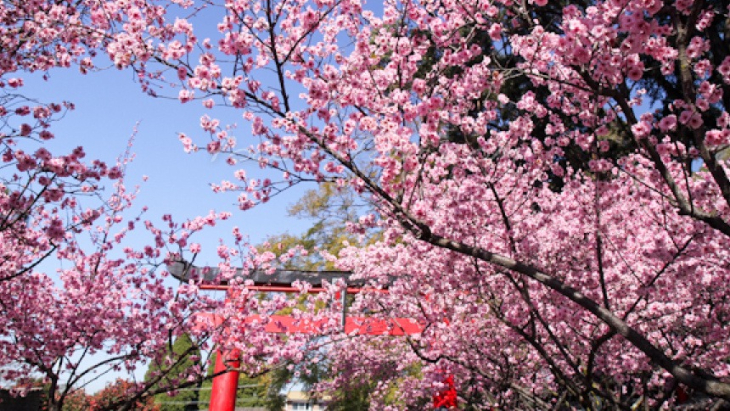 The main attraction of Auburn Botanic Gardens is the spectacular Japanese Garden, with a waterfall, decorative red bridges and ornamental trees set around a large, eerily green lake. The Japanese Garden in Auburn is exceptionally beautiful, especially when the cherry blossoms are blooming between mid-August and early September and when Auburn Botanic Gardens host their famous Cherry Blossom Festival.
Fauna Reserve
There are many animals in the Fauna Reserve, including Swamp Wallabies, Red-Necked Wallabies, Eastern Grey Kangaroos, Emus, Rufous Bettong and the Common Wombat. The beautiful Aviary is home to peacocks, swans and other native birds that wander freely around this area. Visit the garden on weekends at 10 am and 2 pm and you can watch the Fauna Keeper feeding the animals.
Facilities at Auburn Botanic Gardens
Auburn Botanic Gardens is easily accessible for prams and wheelchairs, plus there's plenty on offer for visiting families, including:
BBQs
Children's playground
Toilet facilities
Picnic areas
Scenic lake with koi fish
Native gardens
Fauna Reserve
Aviary
Rainforest garden
Rose garden
Amphitheatre
Pool of Reflection with fish and ducks
Peacock Gallery and Art Studios.
Auburn Botanic Gardens Location
Auburn Botanic Gardens is located at Chisholm Rd and Chiswick Rd, Auburn.
Opening hours are Monday to Sunday 9 am to 5 pm.
Visit the Auburn Botanic Gardens website for more information.