Sydney Olympic Park - Park LIVE Online
Wed Jun 30 - Tue Aug 31 2021
All Ages
$0.00
Virtual tours, art exhibitions, kids activities, ranger programs for the little ones and cooking with Isobel Bishop are just some of the great activities now hosted online at Sydney Olympic Park LIVE.
Check out all of their amazing content across their 6 channels, which will keep the kids occupied at home throughout lockdown and beyond!
Arts and Culture
Soak up the culture of Sydney Olympic Park from your own home. Take a tour through art exhibitions, music and indigenous culture experiences at the Park. There is plenty to keep all you culture vultures inspired, plus art and craft activity downloads for the little ones to stay occupied with.
To find out more, visit the Park LIVE website.
Learning and Discovery
Learn and discover the unique wildlife and environments within Sydney Olympic Park, whether you're a family looking for new and fun discoveries, or a student or teacher needing great environmental education resources. From mini park ranger sessions and virtual nature discovery videos, to wildlife and backyard adventures, downloads and more that everyone can enjoy.
To find out more, visit the Park LIVE website.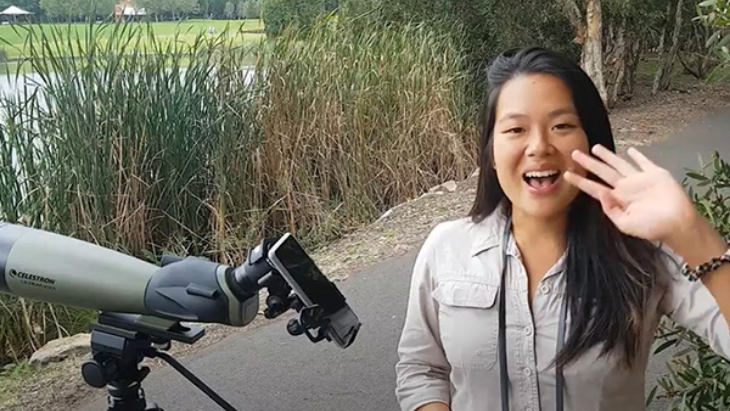 Sport and Recreation
Take a 360 virtual tour of Sydney Olympic Park, or keep your mind and body active with sport updates and inspirations from the field, plus access fun sport-inspired activities for kids to enjoy at home.
To find out more, visit the Park LIVE website.
Craft and Activities
It's time to get creative with the kids! This page will be updated regularly with a range of arts and crafts activities inspired from around the Park to keep the kids learning and entertained.
To find out more, visit the Park LIVE website.
Innovation Games
The Innovation Games series is hosted by TV presenter, author and STEM+ communicator Lee Constable, fresh from her four-year stint hosting science program Scope on Network 10, bringing the sports and science worlds together.
This year representatives from Sydney Thunder, GWS Giants, Sydney Kings, NSWIS and the Australian Olympic Team demonstrate some fun experiments you can try at home #innovationgames
To find out more, visit the Park LIVE website.
Beyond the Games Podcast
Beyond the Games looks at the 2000 Sydney Olympics 20 years on. TV host Mark Beretta delves into scenes and secrets that have never been revealed, and celebrates the innovation that has made Sydney Olympic Park a world-leader in urban transformation and sustainable development.
To find out more, visit the Park LIVE website.
With NEW content online each week, enjoy nature talks, explore art exhibitions, hear from their Park Rangers, take virtual tours and more!
Where: Online
When: See website for details.
Cost: FREE
For further information, visit the Park LIVE website.
Tell them ellaslist sent you!