Spring School Holidays at Royal Botanic Gardens Sydney
Mon Sep 25 - Fri Oct 06 2017
Kids
Family
From: $12.00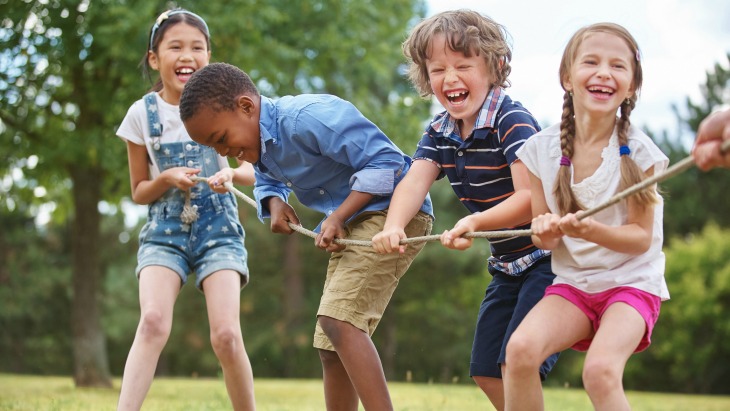 The weather is warming up so it's the perfect time to be out and about in the fresh air, learning and exploring at the Royal Botanic Gardens Sydney this September school holidays.
Check out these great activities and programs at the Royal Botanic Gardens Sydney.
Bush Food Hunt: Led by the Garden's Aboriginal Educators, kids will go on a bush tucker hunt in the Cadi Jam Ora Garden looking for food plants used by the Gadigal for thousands of years. They'll learn how these foods were prepared, play traditional Aboriginal games and taste some yummy bush foods.
Where: Learning Centre
When: 25-29 September & 4-6 October; 10am or 12:30pm
Cost: $20. Bookings essential
Butterfly Gardens: Kids will learn about the special relationship between butterflies and flowers, and see the amazing new Pollination exhibition at The Calyx. They'll visit the Garden's Pearl White butterfly colony, meet some silkworms and build their own miniature flower garden to attract butterflies and fairies to their homes!
Where: The Calyx
When: 25-30 September 10 am or 12:30 pm
Cost: Non Members: $20; Members: $18. Bookings essential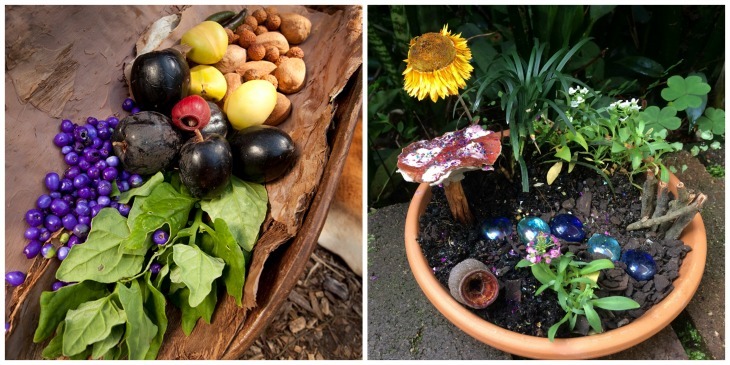 Sammy and Shellie (5-12yrs): Sammy the Sailor saves Shellie the adventuress Mermaid from an unknown danger. Together they discover that the ocean is a great big garbage patch and that the seaweed that provides much of the world's oxygen is also is danger. Join Sammy and Shellie on this exciting and sometimes silly adventure to save the world from plastic waste.
Where: Lion Gate Lodge, Royal Botanic Garden Sydney
When: Monday 25 - Friday 29 September; 10:30-11:15am
Cost: Non-Members: $14; Members: $12.50. All children must be accompanied by a paying adult.
Bookings essential. Book HERE
Botanic Beats: Children will have a ball learning some funky dance moves, then enjoy a day-time disco complete with fun dance games! This program is led by experienced, vibrant dance-instructors and is designed to increase children's confidence, fitness, coordination, self-esteem, creativity, social skills and risk-taking.
Where: Band Lawn
When: 26 September & 5 October; 10am or 12:30pm
Cost: Non Members: $18; Members: $16. Bookings essential
Garden Grubs: Kids have lots of creative and active fun in the Garden with our professional, enthusiastic educators! All-day adventures change every day to follow the children's interests, and include using maps and compasses to navigate through the Garden, spotting wildlife (large and small), fun nature-play, art and craft, active games and hands-on planting and harvesting in the Yellowwood Learning Garden.
...and every day we have an exclusive behind-the-scenes tour with a Garden expert to discover the amazing plant science and horticulture that goes on in the Botanic Garden.
Where: The Moore Room
When: 27 & 28 September, 4 & 5 October, 9am-3.30pm or 8am-5.30pm
Cost: Non Members: $85 or $115; Members: $76.50 or $103.50. Bookings essential

Wild Weather Adventure: Children will go on an interactive, theatrical adventure through the Garden. They'll join in on stories of heroes and heroines, villains and tricksters as well as magical plants and animals - all set in far-off places with the wildest weather imaginable! Through stories and fun activities, they'll travel through all kinds of worlds and weather!
Where: Learning Centre
When: 29 September & 3 October, 10am or 12:30pm
Cost: Non Members: $20; Members: $18. Bookings essential
Hunters and Collectors: Let's go on a hunt through the Garden to find weird, rare and exotic plants from around the globe. We'll explore the steaming tropical glasshouses, discover ancient ferns that were munched by dinosaurs, visit the dragon-trees and more! We'll make a pressed plant specimen and plant a tiny dragon tree to take home.
Where: Learning Centre
When: 3-7 October, 10am or 12:30pm
Cost: Non Members: $20; Members: $18. Bookings essential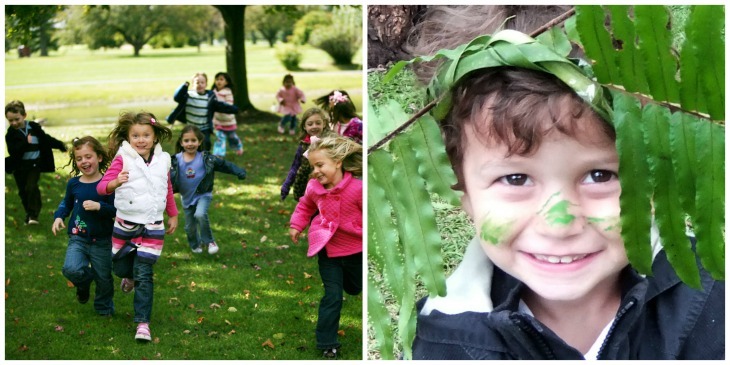 For more information, visit the website.
Tell them ellaslist sent you!