The McDonald College After Hours & School Holiday Programs
The McDonald College After Hours & School Holiday Programs
After school care & vacation care
The McDonald College is an independent, non-denominational, co-educational K – 12 school in North Strathfield.
We offer a range of performing arts and elite sports disciplines with an equal focus on students' academic studies.
Acting (ATYP)
Classical Ballet
Contemporary Dance (Sydney Dance Company)
Commercial Dance
Music (AIM)
Musical Theatre
Technical Production
Elite Tennis (Voyager Tennis Academy) and
Rhythmic Gymnastics (Rhythmic Academy of Sydney).
Students love The McDonald College because here they find their people, people who appreciate their individuality and value their diverse interests. Parents love The McDonald College because we place equal emphasis on academic rigour and the pursuit of their child's passion.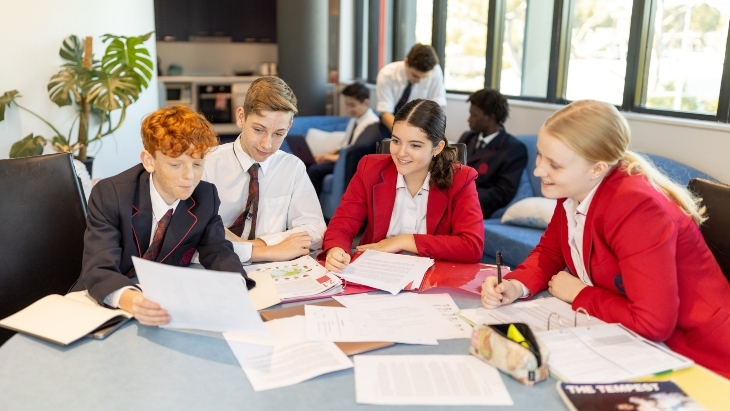 Junior School
Our Junior school class sizes mean we can offer personal support to your child, tailoring their education to their abilities and needs. Developing your child's foundations of literacy and numeracy is our focus. We tap into their natural creativity through our engaging program of performing arts classes to build their confidence and self-esteem.
Boarding House
We can provide up to 45 boarders of all genders from Years 7 – 12 a home away from home. Boarders come from the world over – from China to Cootamundra and as close as Concord.
Our primary focus is to provide a secure, safe, caring and family-orientated environment. An environment where your child can develop academically, socially, physically, morally and emotionally. All while pursuing their passion – whether that be in performing arts or elite sports. We know that when students are doing something they love, they perform better at school and flourish as individuals preparing for life beyond school.
Our strong community values, together with holistic guidance and support for our boarders, creates close family-like relationships that last long after graduation.
Partnerships
Our unique partnerships with ATYP, Sydney Dance Company, AIM, Voyager Tennis Academy, and Rhythmic Academy of Sydney offer our students networks beyond school and pathways to the future with industry training of the highest calibre.
Staff
Our highly experienced staff are professional, personable, and passionate. Many of our staff have been at the top of their career, are still active in their chosen field on a professional basis and stay current via professional development.
Performing arts opportunities
Our performing arts students are offered many opportunities to perform throughout the year including at our High Performance Season, An Evening of Classical Ballet, showcases, various plays, eisteddfod groups, and more. Additionally, we offer an Elite Masterclass Series with respected industry professionals and the popular International Summer School.
Fees & Scholarships
Please see our website.
Alumni
We count among our alumni Emma Watkins (former Yellow Wiggle), Meg Mac, Sarah Murdoch, Nikki Webster, Tim Draxl, and Dimity Clancey.
Recent tennis graduate, Micheal Zhang (ATAR 99.95) is now studying at Harvard, keeping good company with our graduate doctors, lawyers, teachers and business leaders.
Facilities
Science laboratories, nine dance studios, Pilates studio, acting studios, music and ensemble rooms, 60-seat theatrette, library, art studios, darkroom and digital laboratory, conference centre, TV and recording studio.
Electives Years 11 & 12
English (all levels), Mathematics (all levels), Biology, Chemistry, Physics, Ancient and Modern History, Visual Arts, Music, Drama, Dance, Design and Technology, Business Studies, Legal Studies, PDHPE.
Welfare and personal development
The McDonald College has a strong track record and an ongoing commitment to nurturing the whole student through individual resilience, wellbeing, diversity and a sense of belonging to a creative and vibrant community. We acknowledge differences and celebrate the individual.
Open Days and Auditions
We hold a series of Open Days and Infants Experience Days, in addition to Auditions for entry into Years 5 – 11. Principal's Tours are available by Appointment.
For more information, visit mcdonald.nsw.edu.au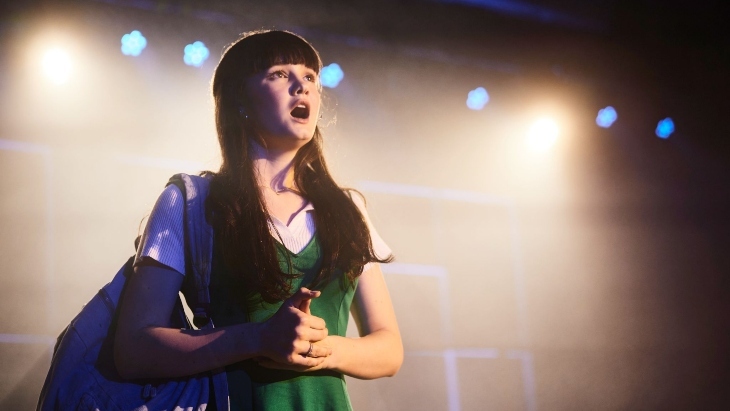 After Hours
We also have an After Hours program that runs year-round and caters for all years and all levels.
You don't have to be enrolled at The McDonald College to take part in classes at After Hours.
Send an enquiry to The McDonald College After Hours team HERE.
Book your free trial lesson today by calling 02 9752 0600 or their website.
Tell them ellaslist sent you!