The King's School: A Leading Independent School For Boys
The King❜s School: A Leading Independent School For Boys
With a rich history in education spanning over 190 years, The King's School is an independent Anglican boys school offering early-learning, primary, secondary and boarding school. Located in western Sydney, the school nurtures its students to develop good character and integrity through a unique academic journey that develops their mind, body and soul.
Stretching from pre-K to Year 12, The King's School offers boys of all ages the extraordinary opportunity to enjoy a holistic education and engage in a broad variety of activities that are not always accessible in other schools.
The quintessential Australian landscape of The King's School offers students world-class learning spaces, the highest quality sporting complexes, rich music and art resources and outdoor space to fuel challenge and adventure.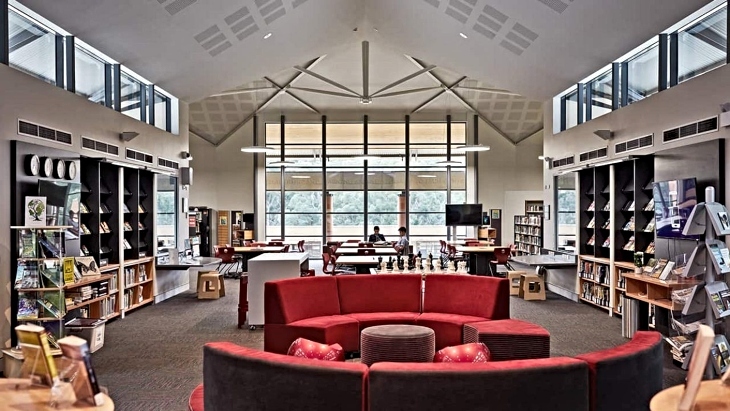 The school occupies a generous 480 acres of space in western Sydney, with a host of learning, sporting and wellness facilities, encompassed by abundant native Australian bushland. Their facilities boast a visual arts complex, on-site health clinic, dedicated pre-Kindergarten centre, tennis courts, basketball courts, cricket nets, outdoor education area, bushland bike trails, a large community Pavilion, a fully-equipped Sports Centre and a Gymnasium, a 50-metre swimming pool and 17 ovals and playing fields.
Importantly, The King's School strives to ensure that all students have good mental health, high life satisfaction, a sense of meaning or purpose, and the ability to manage stress, which is achieved by integrating activities and programs within the distinctive model of Academics, Character Development and Christian Community.
The King's School: What's It All About?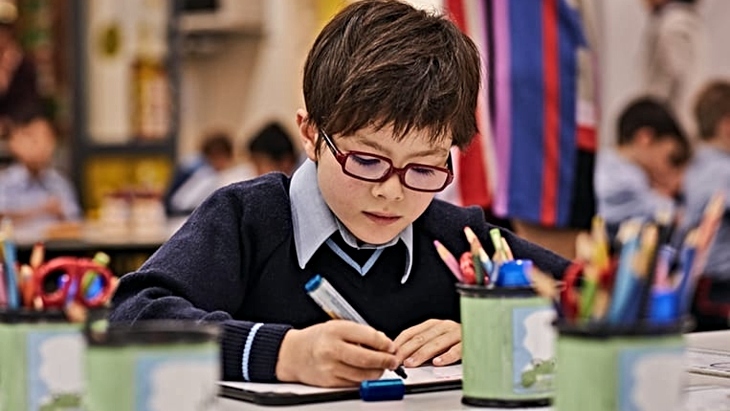 The King's School is built on a foundation of three fundamental pillars – Academic Excellence, Character Development and Christian Community. They aim to support their students in all aspects of their lives so they can achieve well-rounded excellence.
Academic Excellence
The King's School has a respected record of academic excellence and is one of the highest achieving non-selective schools in the country. Combining this with their cornerstones of character development and Christian values, the school gives its students the foundation they need to make a difference in the world.
The King's School adopts an immersive learning philosophy that encourages students to consider who they want to be, rather than what they want to be. With this approach, boys apply sustained effort across all their schooling life to reach their potential. Developing this mindset helps them focus on their academic quest while balancing social, emotional and intellectual wellbeing.
Character Development
The King's School has a respected reputation for forging young men of good character and integrity and placing particular importance on their overall wellbeing.
Faced with a broad array of challenges, experiences and opportunities throughout their schooling life, boys are compelled to move through adversity, competition or the natural elements to succeed, developing the tools and skills they need to enter the world as thought leaders. Calling on a range of innate emotional and physical attributes, boys mature into capable and respectful young adults.
Christian Community
Grounded in a biblical understanding as a Christian community, The King's School wants every boy to make a positive impact in society through a life of service, harnessing their abilities to influence, inspire and motivate the people around them.
Students are encouraged to contribute to the greater good and live their lives with guidance and for the benefit of others, becoming respected leaders and positive role models, with a strong sense of social responsibility.
The King's Christian community is a vibrant and welcoming village that includes pastoral care and spiritual and social development programs that centre on nurturing character, integrity, generosity and gratitude.
The King's Unique Learning Adventure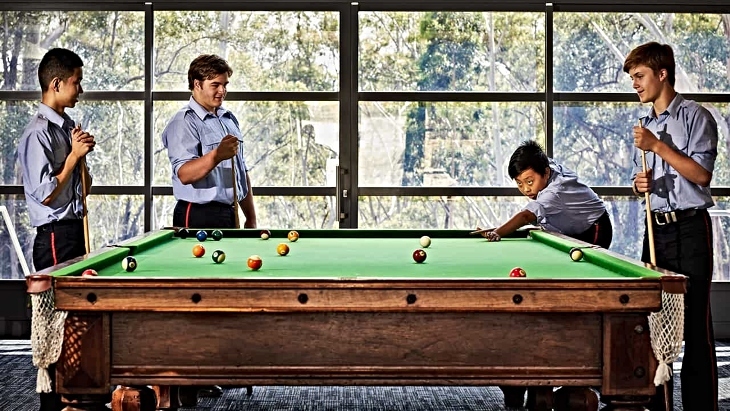 Boarding
360 boarders call The King's school home! Boarding is at the heart of the school and offers students an incredible opportunity to live and learn – developing independence and resilience and forming lifelong friendships.
Boys from all walks of life from across the globe take residency at The King's School and parents can choose the best fit for their child from a range of options including full and casual boarding. Students will have everything they need to make the most of their time and maximise their learning potential while embarking on a safe and rewarding adventure at their home away from home.
The King's School has dedicated boarding facilities across its campuses, with a number of high quality, purpose-built houses offering every creature comfort, the support of experienced and committed boarding staff and a true sense of belonging.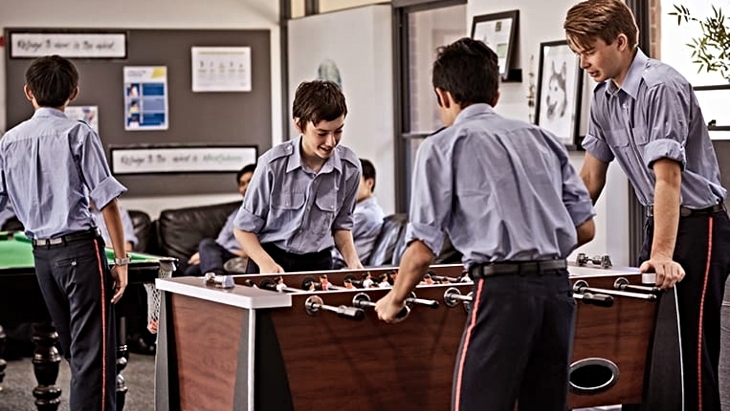 Senior School
The Senior School provides the perfect setting for boys to explore and engage with their learning, develop skills and build strong community relationships, so they can develop into young men ready to embark on the workforce or pursue further studies.
Designed to inspire, The King's Senior School is an idyllic learning environment, full of challenge and adventure, with a wide range of programs, initiatives and immersive experiences to help boys develop academically, physically, socially and spiritually.
During their senior school years, boys build on the solid foundations of primary schooling, enriching their learning and strengthening their skills. Boys are able to access everything they need from airy, engaging classrooms to high-quality sporting facilities and plenty of wide-open spaces.
Students are encouraged to participate in co-curricular activities that build a sense of belonging and community pride, as well as engage in a broad range of sports from basketball and cricket, to volleyball and water polo.
The King's School is also home to the oldest and one of the largest Cadet Corps in Australia, plus offers a vibrant performing arts program and an extensive array of clubs and societies.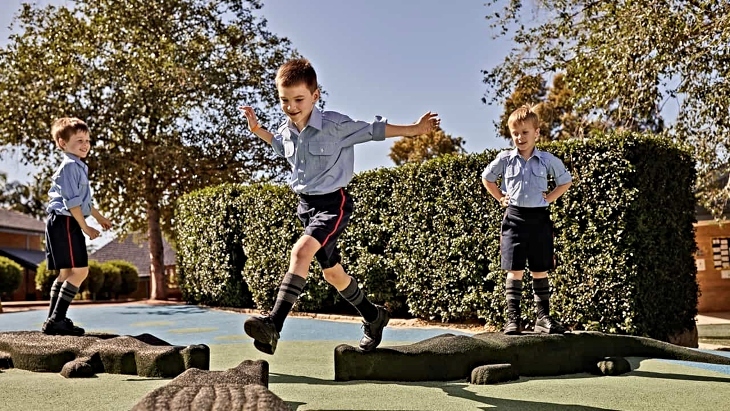 Preparatory School
Harnessing their natural curiosity and thirst for adventure, the Preparatory School provides space for boys from Pre-K to Year 6 to discover, explore and grow. The facilities at the Preparatory School have been purposefully created to enrich learning and provide a safe and rewarding environment for every young Kingsman. From the magnificent, historic mansion of Gowan Brae to purpose-built Learning Centres and fully-equipped performance hall, every space is created to inspire, enlighten and support each boy on his individual journey.
From the richly-equipped classrooms to a range of high-quality learning areas and outdoor spaces, the specialised learning landscape of the campus offers boys everything they need to learn through challenge and adventure, which is the foundation of their Character Development program.
Immersed in an enriching and engaging environment, the International Baccalaureate Primary Years Programme (IB PYP) guides boys on a journey of learning and discovery, integrating with the real world to give them a sense of context and responsibility.
Every boy has the opportunity to develop essential life skills and demonstrate leadership through a variety of clubs and activities, sports, an extensive music program, an outdoor education program, camps and academic teams.
Find Out More About The King's School
The King's School is at 87-129 Pennant Hills Rd, North Parramatta. You can take a campus tour or attend a virtual information night or webinar to find out more. You can also apply for enrolment online.
Tell them ellaslist sent you!