Sports Mania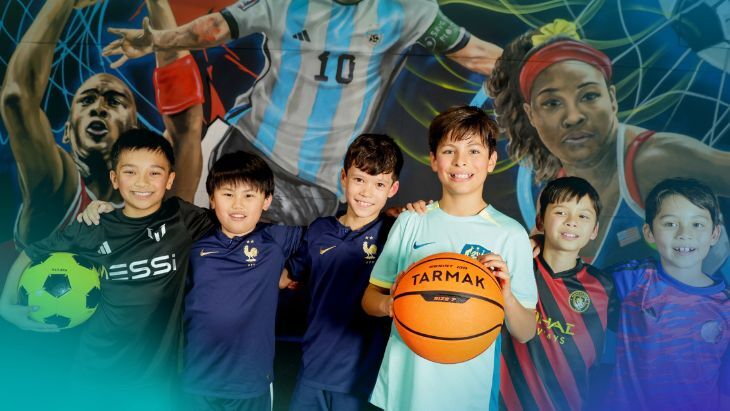 Welcome to the world of Sports Mania, the ultimate destination for sports enthusiasts! Sports Mania has redefined the way people experience sports and gaming by introducing MultiBall; a ground-breaking smart sports wall and gaming platform that offers an exhilarating blend of physical activity and interactive gaming.

Gather your friends and get ready for some intense basketball and soccer action! Whether you're perfecting your skills or engaging in a friendly shootout game, the court is the perfect arena for every basketball and soccer enthusiast. Experience the pressure of the game's decisive moments as you aim for precision and power, all while engaging in friendly competition with fellow enthusiasts.

Regardless of age or skill level, the diverse range of activities ensures that there's something for everyone. Whether you're a young aspiring athlete, looking for a birthday party venue, or simply looking for a unique and active way to spend quality time with friends and family, Sports Mania has you covered.
Sports Mania is all about fun, fitness, and bringing people together for memorable moments. Race you there!
Location
Sports Mania is located at Top Ryde Shopping Centre, Devlin St & Blaxland St, Ryde
For more information and to book, visit Sports Mania.
Tell them ellaslist sent you!