Kambala: Independent Anglican Girls School: K-12
Kambala: Independent Anglican Girls School: K-12
Located in Sydney's Rose Bay, Kambala is a vibrant, Anglican, independent day and boarding school for girls up to 18 years.
Kambala inspires academic excellence, with the school consistently ranking among the top non-selective girls' schools in Sydney. They offer a choice of learning paths giving the girls the ability to achieve the IB Diploma or the NSW HSC.
Since our pioneering days in the late 1800s, the Kambala community has shared a common goal: to educate 'the whole girl'.
Students enjoy the open space of the oval and lawn areas as well as the beautiful landscaped grounds surrounding the iconic, heritage-listed Tivoli building. Flexible learning spaces are complemented by specialist areas for Visual Arts, Music, Science, Design and Technology, Food Technology and Multimedia, while boarding facilities provide opportunity for individual nurturing.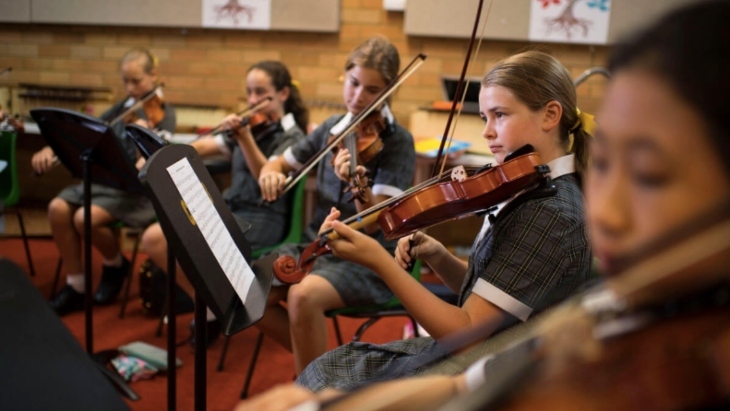 The Junior School
The Junior School provides a vibrant and active environment for girls in Preparation to Year 6, where coming to school is an adventure. During these foundational years of schooling, the focus is on developing learning skills to enhance personal and academic excellence.
They offer a rich and varied curriculum that makes learning fun and ensures that every child has the opportunity to participate in activities that stimulate and interest them. The students are encouraged to pursue excellence in all that they do – whether it be through academic, sporting or creative endeavour.
There are extra-curricular activities offered such as art and chess as well as a range of sports. Kambala also offers before and after school care if needed.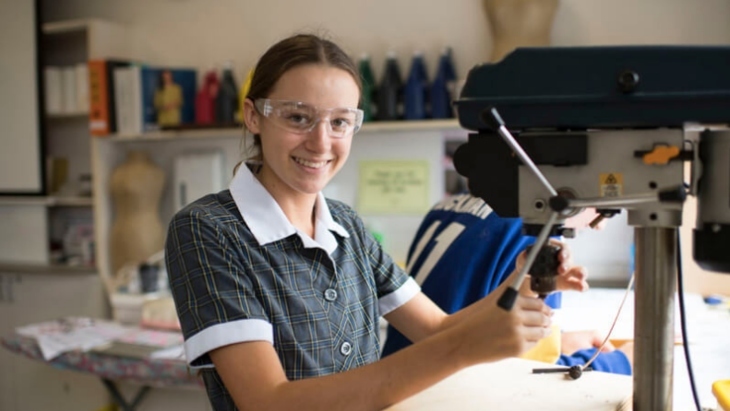 The Senior School
The Senior School caters to approximately 590 students in Years 7 to 12 with a focus on developing a love of learning which will last a lifetime.
All girls at Kambala are important and are encouraged to participate and do their best. While the pursuit of excellence is important, Kambala focuses on developing the whole girl where academic, creative, sporting and personal achievements are celebrated.
Students in Year 7 follow a compulsory curriculum largely determined by Board of Studies requirements. After Year 7, students have the opportunity to elect more subjects each year until Years 11 and 12, where the widest possible choice is made available through the option of the HSC or IB Diploma.
There are a range of extra-curricular activities available as well such as music, drama, art, chess, debating and range of sports from tennis, to touch football to snowboarding.
The Quick Facts:
Sector: Independent
Level: K to Year 12
Religion: Anglican
Vision: Inspired learning. Empowering young women of integrity.
Mission: Kambala's mission is to challenge and nurture every girl to realise her full potential for personal and academic excellence. We honour our heritage and Anglican traditions while creating an environment of innovation and change. As a community we embrace diversity, foster inclusion and celebrate our capacity to make a difference in the world.
Values: Humanity | Courage | Curiosity | Respect
Boarding: Overlooking the iconic and picturesque Sydney harbour, Kambala's boarding homes provide a nurturing and supportive boarding experience for up to 100 girls. Find out more about boarding at Kambala HERE.
International Baccalaureate (IB) Offered: Yes
Scholarships: Kambala offers a variety of scholarships each year and usually take place in Term 1. Scholarships are available for Year 5 entry, Year 7 entry, Year 8-11 entry and others. Read more about scholarships HERE.
Find out more about Kambala by calling 02 9388 6777 or visiting their website.
Tell them ellaslist sent you!