Glitter Girls Pamper Parties: Mobile Spa Parties In Sydney
Glitter Girls Pamper Parties: Mobile Spa Parties In Sydney
Apart from seeing the unbridled joy on your little ones face, and opening a motherload of presents, the best thing about a kid's party is getting someone else to do it for you!
If your little birthday girl loves a bit of glitz and glamour, Glitter Girls Pamper Parties will make their prettiest party dreams come true and deliver the ultimate celebration.
What Makes A Pamper Party?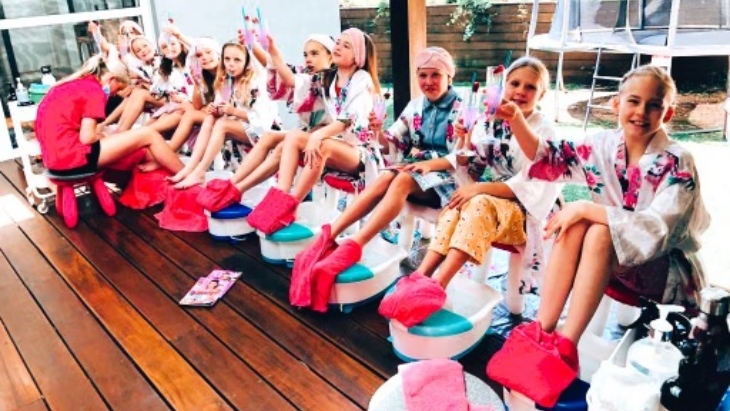 Designed for petite princesses between 5 and 14 years old, Glitter Girls Pamper Parties will provide a beautiful set-up with Hollywood makeup station with lights & music, to create a glamourous atmosphere. Plus, they supply each VIP guest with matching robes to bring in the hotel spa vibes (and protect clothing while soaking in the relaxing foot spa!).
Your guests will then be treated to a luxurious facial and make-over experience with chocolate face masks, cucumber eyes, non-toxic painted nails, mini pedicure, braiding and non-toxic makeup.
After their relaxing pampering session, they will get dressed up and walk the red carpet for a fun photo opportunity, or they can do a creative craft project to take home.
Where's The Party?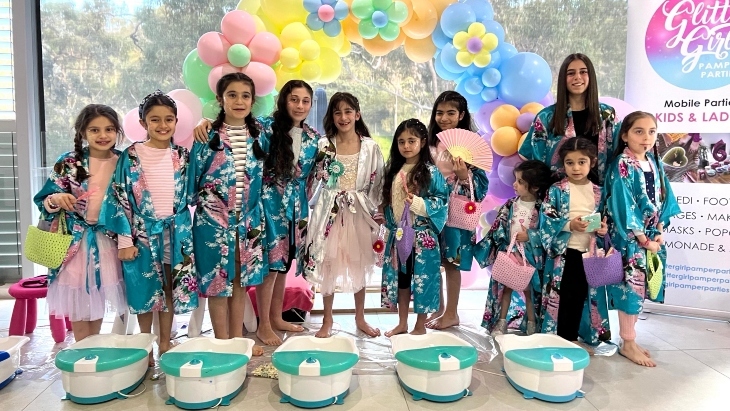 Glitter Girls Pamper Parties is a mobile kid's spa party provider putting big smiles on little faces across Sydney. They will come to you with a fabulous hosted party that is full of fun. Your party-goers will love the engaging, grown-up experience and feel very special after being pampered from head to toe.
The experienced team of Glitter Girls can create the perfect pamper experience at your home - indoors or outside - or you could choose a park, function room or community hall to convert into a beautiful spa salon. Anything is possible!
Parents will feel totally relaxed too as Glitter Girls Pamper Parties do all the work from set-up to clean-up. They take the hassle out of organising a kids party and effortlessly ease the pressure of entertaining a group of very excited kids.
Pamper Parties can be booked on Friday afternoons at 4.30 pm or on weekends at 10 am or 2 pm.
Party Pamper Packages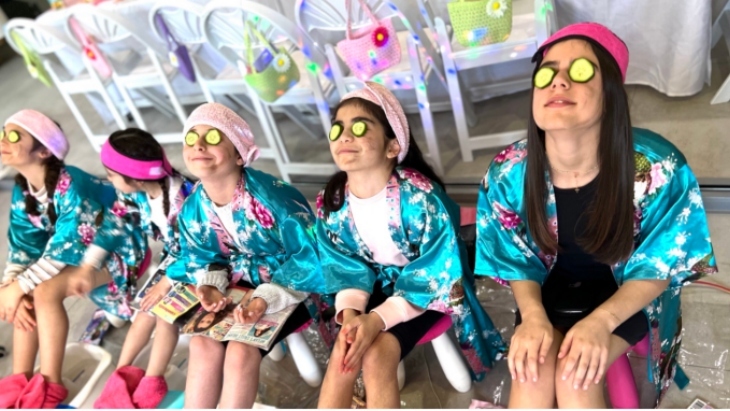 Glitter Girls Pamper Parties offer a range of packages that include complimentary printable Glitter Girls invitations, matching robes and cool music.
The Mini Pamper package is designed for up to 5 girls with 5 services and includes 1 hour with one host for $275.
The Just Pamper Me package is designed for up to 8 girls with 5 services and includes 1.5 hours of pampering with two hosts for $450.
The Spa Party package with hair braiding is designed for up to 8 girls with 9 services and includes 2 hours with two hosts for $560.
The Ultimate Party package with hair braiding and a cupcake bath bomb craft is designed for up to 8 girls with 10 services and includes 2.5 hours with two hosts for $640.
The Ladies pamper package with beautiful satin matching spa robes with 2 services to choose out of a possible 6 services and includes 2 hours with one beauty therapist for $320/ 4 ladies.
Boys can also be included with removable tattoos, coloured hair and face paint.
Plus, you can customise your party with fun extras including popcorn, pink lemonade, face painting or glitter tattoos and you can take goody bags to the next level with fancy pamper gift sets!
Glitter Girls Mobile Pamper Parties service the Sutherland Shire and many other regions within a 40km radius including Greater Sydney, Eastern Suburbs, Northern Beaches, Western suburbs, Woollongong and Kiama. A travel fee may apply outside the Sutherland Shire so please enquire about your area.
Glitter Girls are not just parties. They also offer School holiday workshops at their studio. Studio hours are Fridays 4.30pm and Weekends 10am or 2pm.
Find out more and book your next celebration at Glitter Girls Pamper Parties.
Tell them ellaslist sent you!