Eggpicnic: Unique Designer Prints, Toys, Keepsakes
Eggpicnic: Unique Designer Prints, Toys, Keepsakes
Preschoolers
Family
Kids
Mums & Bubs
Parents Only
Teens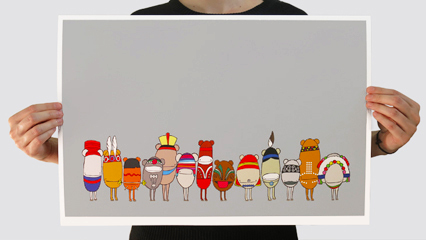 Eggpicnic is a Chilean-Australian design duo based in Sydney founded by Camila De Gregorio and Christopher Macaluso.
After meeting in Milan, the duo moved to Santiago and began combining their specialities in graphic and industrial design. Their universally relatable design aesthetic creates a bridge to communicate complex, sometimes confronting, socially-conscious ideas and stories through handmade art-toys, objects and illustrations.
Their work has been celebrated internationally and has resulted in collaborations with art-toy producer Momiji, toy designer Lunartik Jones, and the highly respected The School of Life, among others.
Currently available in Australia is a stunning range of unique prints and felt toys, perfect for stylish children and adults alike.
Drop in and say 'hi' on Facebook.