Little Trebles: Give your child a head start! (Years 2.5 to 5)
Little Trebles: Give your child a head start! (Years 2.5 to 5)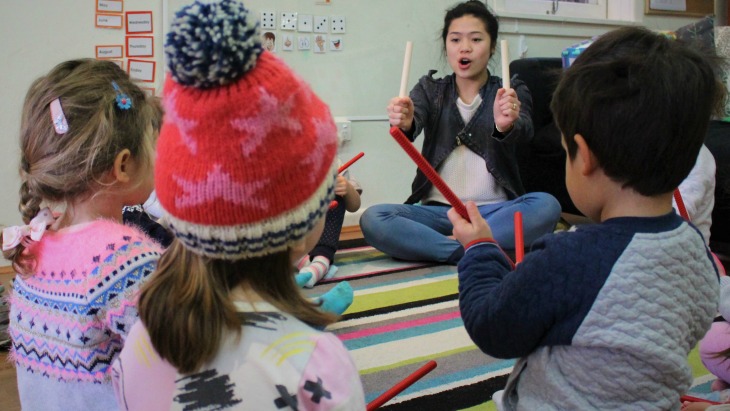 Trebles Music provides a specialised music early learning program for children aged 2.5 to 5 years of age called the "Little Trebles". Yes, pun intended!
LITTLE TREBLES is interactive and fun music program that involves singing, dancing, and most importantly introducing new practical skills that are fundamental to building a foundation for learning musical instruments.
What is involved in the group lessons?
- Percussive instrumental playing with emphasis on musical concepts such as rhythm and beat, dynamics, musical structure and tempos.
- Rhythmic development using TAKIDIMI rhythmic Solfege.
- Pitch exploration and identification through Solfege.
- Listening and music appreciation to increase pre-schoolers music repertoire.
- Creative exploration through movement and simple composition.
- Endless interactive music games to develop progressing skills.
- Imaginative finger play and musical story- telling to include literacy associated in music.

Why learn an instrument?
Because music teaches us:
- Creativity
- Independent Thinking
- Social Interaction
- Memory
- Patience and Perseverance
- Concentration
- Comprehension, reading and maths
- Self-Confidence
- Self-Respect and Satisfaction
- Fun and Relaxation

Does that sound awesome to you? Well, to best understand what Little Trebles is all about, visit the website and book a session NOW to secure a time for your child.

Tell them ellaslist sent you!