Prince Alfred Park Pool: Babies, Kids Learn To Swim (6m+), Adult Swim, Party Venue
Prince Alfred Park Pool: Babies, Kids Learn To Swim (6m+), Adult Swim, Party Venue
Preschoolers
Family
Kids
Mums & Bubs
Teens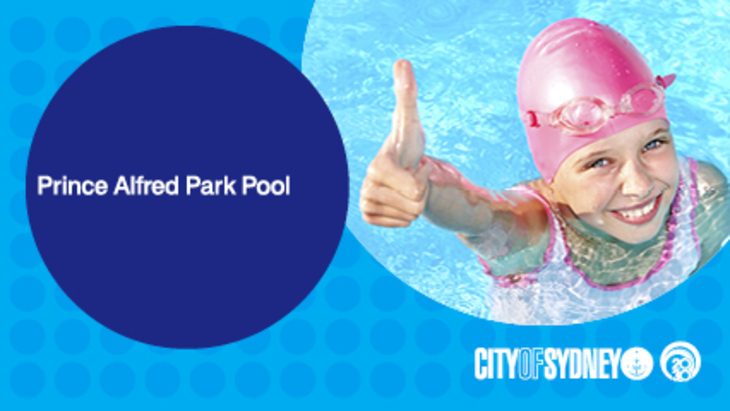 Prince Alfred Park Pool is a world class facility where babies (6m+), toddlers, preschoolers, kids and adults can all learn to swim from an expert team of instructors.
Set in the heart of Sydney city, less than 200 metres from Central train station and easily accessible from the Inner West, Eastern Suburbs, and South Sydney, Prince Alfred Park Pool is the ideal location for you to break away from the city pace and recharge your batteries.
The facility offers a state of the art outdoor 50m pool, toddlers splash deck and accessible change rooms as well as a unique birthday party venue and action-packed party entertainment. The café offers tasty and healthy food accessible to both park and pool users, creating an enjoyable community hub.
Prince Alfred Park Pool has a qualified team of Learn to Swim Instructors and Swimming Coaches who strive to make every lesson fun and enjoyable. The team also ensures your child is continually progressing in accordance with our course structure and is learning the skills necessary for survival.
WHEN? Lessons and squads run for 23 weeks over Spring & Summer (6 October 2015 – 3 April 2016 inclusive), breaking for 3 weeks over Christmas and New Year.
BABY/PRESCHOOL SWIM SCHOOL
Bubs 1: Bubs 1 is our earliest learn to swim level for babies 6m-15m. Parents accompany their baby in the class where the focus is on building familiarity and comfort in this new environment.  Bubs 1 aids in the development of fundamental water safety skills.
Bubs 2: Bubs 2 is the second level of nursery classes for toddlers 15mnths to 3 years old. Parents accompany their toddler in the class where the focus is on establishing water confidence and further developing fundamental survival skills.
Pre School 1: Pre-School 1 is an advanced class for preschool aged children who have completed Bubs 2. Parents are beginning to separate themselves from their child and a trusting relationship is built between the teacher and student. Water confidence and skills are further developed, helping to ensure students find the environment safe not scary. 
LEARN TO SWIM
Level 1: The entry level for our Learn to Swim program.  Children will engage in fun drills to boast water confidence while developing key swimming skills.
Level 2: Children will utilise the key skills learnt in level 1 to progress their freestyle and backstroke techniques. Water safety skills will be addressed in more detail.
Level 3: Endurance and strength is established in level 3. Freestyle and backstroke are improved and breaststroke is introduced. Water safety skills are further developed.
Level 4: Competency in freestyle, backstroke and breaststroke over 25 metres. Specialised skills such as butterfly kicking, diving and tumble turns are introduced. A deep understanding of water safety skills is evident in each student. 
Squads: Squads are on offer for school aged children that have graduated from the Learn to Swim program as well as adults wishing to develop their techniques.
Adult Beginners: Absolute beginner with little or no experience of moving through the water independently.
Adult Stroke Correction: Adult stoke correction is open to people of all abilities who want to refine their stroke. From basic strokes to advanced techniques our qualified staff will be able to assist you in achieving your goals. You can choose to enrol into group classes, or for extra attention one on one sessions are avaliable.
Adult Squad: Adult squads are for those who can swim at least 500m confidently and looking to improve their swimming fitness and skills in an encouraging, disciplined environment. Adult squads is a motivating fun environment designed to increase fitness through tailored sets and challenges.
For more information about Prince Alfred Park Pool programs and prices please visit www.princealfred.org or call 02 9319 2727.

Tell them ellaslist sent you!