Little Carousel - A Fun New Activity Every Weekend For 2-6 Year Olds
Little Carousel - A Fun New Activity Every Weekend For 2-6 Year Olds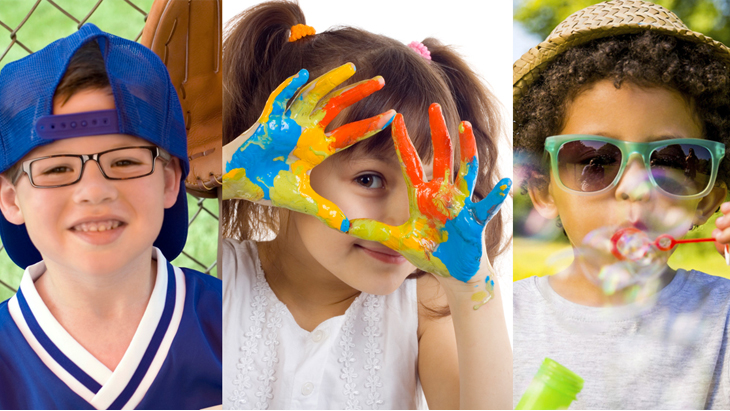 At Various Venues In The Inner West
Make every weekend special with Little Carousel.
Little Carousel is a membership club that organises a fun new kids activity for 2-6 year olds every weekend in Sydney's Inner West from just $25/week. One week they might be enjoying a new sport, the next, discovering their creative side or learning about the world.
They'll organise everything. You just need to turn up at the right time and place to have a great time with your kids.
How It Works
1. Sign up! Choose a session time slot and join a small group of like-minded local parents and their kids who meet at the same time each week at various venues in the Inner West.
2. Turn up and have fun. They'll let you know by Monday of that week where you'll be meeting and what the activity will be. All you have to do is meet up and enjoy quality time with your child.
The Activities
We all know kids gets bored easily, so Little Carousel offers a range of activities including:
- Arts and crafts
- Sports (soccer, tennis, football, yoga, gymnastics and much more.)
- Music and dance
It's a really great way for you and your kids to try a range of different classes without having to commit.
5 Reasons to join Little Carousel
1. They take the hassle out of organising your weekends
As parents we're often faced with the same dilemma - what do we do this weekend? Little Carousel solves that problem. Each week, just turn up at the right time and place to enjoy a new fun activity with your little ones. You have enough on your plate, let them treat you and your child like VIPs once a week.
2. They make it a great experience for parents
Along with organising awesome activities for your kids every weekend, Little Carousel wants to ensure you have great time too. From free coffees to professional photographs that you can keep, they'll make the experience just as memorable for you as it is for your kids.
3. You'll discover great new places
There's so many new kids activities opening in the Inner West that it can be hard to keep up. Little Carousel is a perfect way to discover cool new places.
4. There's no commitment. Unlike other services, Little Carousel doesn't force you to pay upfront for a full term of a new activity. Instead, you'll be charged as you go and you can pause or cancel at any time.
5. Both you and your kids will make friends.
Little Carousel is a great way to meet local parents just like yourselves as well as socialise your kids. You'll see the same friendly faces each week and laugh together as you watch your children play.
Cost
Little Carousel is a subscription service that offers you and your kids a fun new activity every weekend.
You don't have to commit to a single activity and it's super easy for you to cancel or pause your membership.
- 1 child = $30/week
- Enrol 2 children or more at the same time = $25/week
For more information and to book, visit Little Carousel.
You can also visit the facebook page.
Tell them ellaslist sent you!