International School of Music (ISM) Northbridge
International School of Music (ISM) Northbridge
Kids
Teens
Preschoolers
Toddlers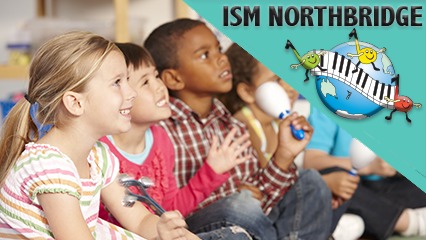 The International School of Music (ISM) program offers group music education classes for children 2-12yrs in Northbridge.
Choose the class that's appropriate for your child's age and ability.
Jitterbugs (2yrs): Each parent/carer and their child experiences music through movement, singing, craft activities, light percussion, games, storytelling and weekly themed lessons to educate through music. Each class runs for 30 minutes.
Beebopper (3yrs): Kids will experience music through singing, actions to songs, storytelling, note recognition through games, reading & writing basic music symbols, and learning rhythm fundamentals through clapping & light percussion. Each class is 45 minutes duration.
Pianorama Jnr (4-6yrs): Students apply their musical understanding and learning on the piano, with each student assigned their own digital piano during the class. Children are grouped in age-appropriate small classes. Each class runs for 45 minutes.
Pianorama Primary (7yrs+): Each class is grouped age-appropriately. Students will develop strong musical and technical skills using the piano as their practical instrument. A graded aural program together with the confirmation of music theory will educate the students through a broad spectrum of music education. Each class runs for 45 minutes.
Pianorama Extension: An advanced level curriculum for Pianorama Intermediate and Primary graduates. Designed to expand student's technical piano skills, experiencing many musical styles as well as continuing to develop the musical ear with tasks such as composition, improvisation, keyboard harmony theory and preparation for AMEB standard theory exams. Each group class in this course runs for 60 minutes.
For more information, call 0421 523 408, send an email or visit the website.
Tell them ellaslist sent you!