Classbento: Hundreds of Fun & Educational Creative Classes
Classbento: Hundreds of Fun & Educational Creative Classes
Looking for a fun creative activity that you can do with your little ones at a time and place that suits you? Check out ClassBento's kid-friendly creative workshops and local experiences!
If you're hoping to ignite your child's curiosity, inspire them to explore their own unique sense of creativity and foster a lifelong love of learning, then it's time to try something totally new!
From easy art classes for beginners to painting classes, and even cooking classes, there are countless ways to spend quality time together and open your kids up to a world of new possibilities, passions and pastimes.

With over 6000+ fun creative workshops to choose from – many of which are suitable for children – ClassBento has something for everyone! Whether your little one's a mini Masterchef, a future florist or keen to learn to skateboard, there's no shortage of unique experiences for you to discover as a family. Taught in-person by experienced local experts, ClassBento's workshops make for an engaging, safe and relaxing way to spend time together while also supporting local artists and celebrating Australia's colourful arts and crafts community.
Upcycle with Reverse Garbage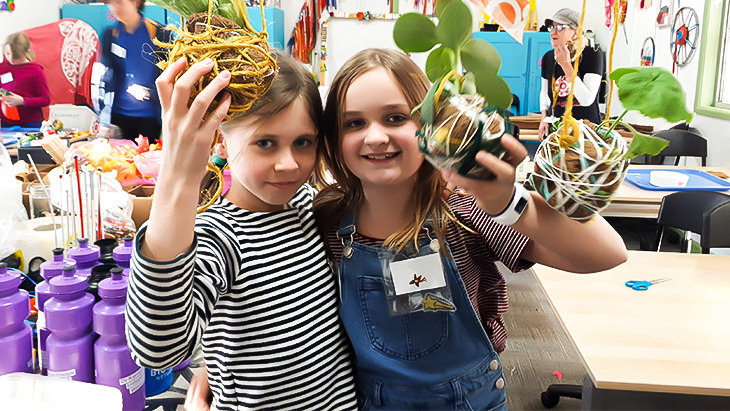 Why not step behind the scenes at Sydney's creative reuse centre Reverse Garbage, where you'll learn how to make everything from Kokedamas to String Art using recycled materials! Spark your kids' imagination in these hands-on workshops that will save unwanted materials from heading to landfill. After the class, you'll walk away with your own zero-waste creation and plenty of feel-good vibes to inspire you on your sustainability journey.
Make A Miniature Garden
Looking to go green? Terrarium making classes are a popular choice for kids who like to dig in and get their hands dirty! Together, you and your little ones will discover the delights of caring for your own tiny plant kingdoms, while learning all there is to know about these self-sufficient ecosystems. Under the guidance of a master florist with over 15 years of experience, your kids will choose a beautiful glass bowl to house their plants and learn to design a thriving, low maintenance DIY terrarium to put on display in their bedrooms!
Play with Flowers
For kids that love to be outdoors, floristry classes, are sure to be a hit! Encourage your child to step into the sun and spend some time arranging a beautiful bunch of blooms. At this fun family-friendly class, you'll not only get to stop and smell the roses together, but also pick up the skills to brighten your home with gorgeous hand picked arrangements.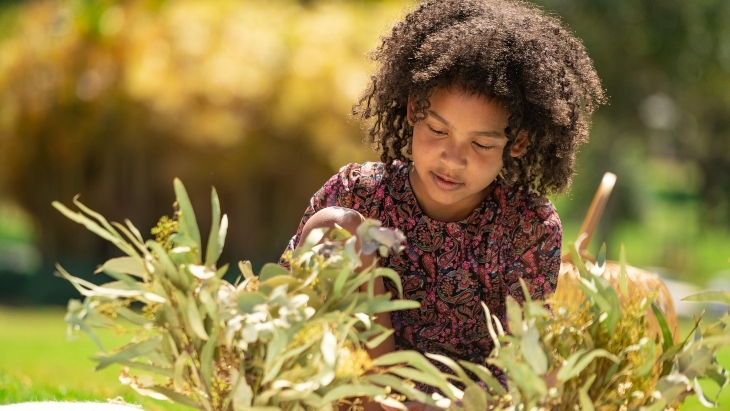 Host The Perfect Kids Party
ClassBento's range of workshops and classes is also a great option for parents hoping to host stress-free kids parties that everyone will enjoy. Whether it's a birthday or a bat mitzvah, it's easy to host an unforgettable event with kid-friendly activities like chocolate making, painting and pasta making on offer! Keen to make it a family affair? Most workshops are fun for all ages and stages, so be sure to bring your partner, include your in-laws or gather your friends and get making, creating or baking together! No matter who you're catering to, each and every guest will love the feeling of learning something new while creating meaningful memories with their nearest and dearest. And if you're looking to get a birthday gift, you can book a class or get a gift card instead!
Classes are held at a variety of locations and times, over school holidays, weekends and after school during school terms, making them an easy and hassle-free option for your family. In addition to the listed dates available for each class, you can also 'request' a custom date or event to suit your family's schedule. While ClassBento's teachers consistently receive raving reviews, you'll also be covered by their satisfaction money-back guarantee, so you can book with confidence.
To book a class or for more information, visit the ClassBento's website.