Artspark: Art & Sewing School In Rozelle
Artspark: Art & Sewing School In Rozelle
Check out the school holiday workshops running from 18 - 22 January and enrol for term 1.
ARTSPARK is a sun filled Art & Sewing school located in the middle of Rozelle.

Their rushing green garden with native and edible plants is a perfect place to have a rest and play between the activities. The place is also a house to resident guinea pigs and chickens, your child will learn how to take care of them in a kind way.

They offer school term classes from toddlers to low teens, Art Playgroup, School Holiday workshops and Birthday Parties. Discount rates are available for siblings and multiple days bookings.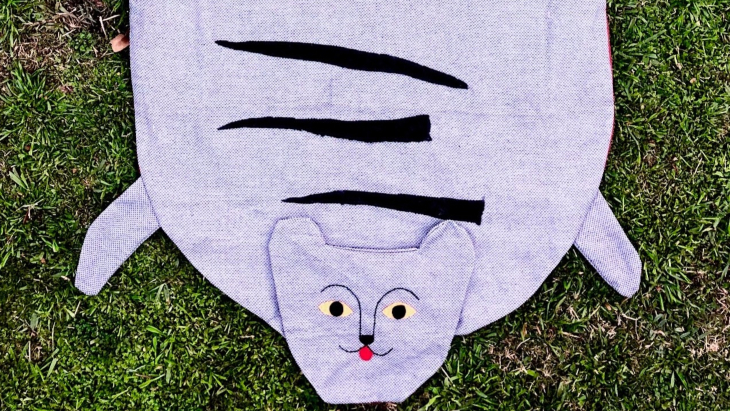 ART

Artmaking including observing, developing the ideas and getting the hands dirty are all important for children's development and self-esteem.

The programs consist on different art techniques - drawing, painting, printing, sculpture making, clay works and more! It's great to be able to express yourself using different art media.

Gardening is a part of the activities, students plant, grow and harvest seasonable vegetable. It is also a place to source material for nature oriented projects. Guinea pigs and chickens sometimes join the class, they teach students to take care of them in a kind way. They are great models for the art projects too.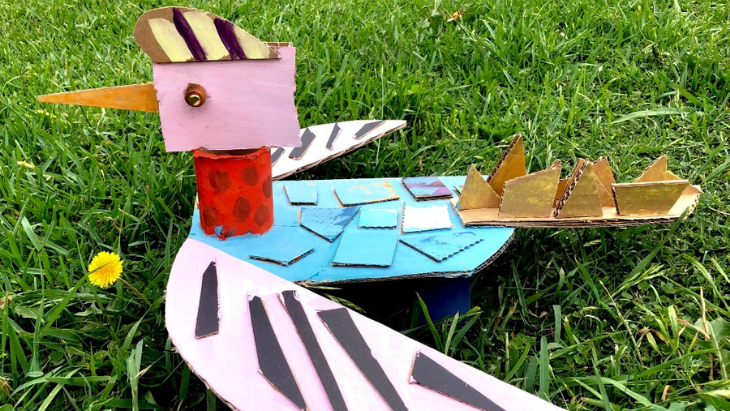 SEWING
They would like to share the love and knowledge of sewing and textile. Nowadays much less people have the skills of sewing compared to when our parents were young, also it is great skill to have!

Their projects are suited to many levels, simple projects like bags and cushions to more advanced projects like garments.

Your child will learn different type of hand stitching, how to operate sewing machines, selecting fabric suited to the projects and how to read patterns. Older and advanced students will learn advanced knowledge of related technique and ideas.
Around 90 % of the material they use comes from recycled source such as industrial waste. Don't worry it's clean! They are conscious about reducing waste and take care of the environment while making great projects!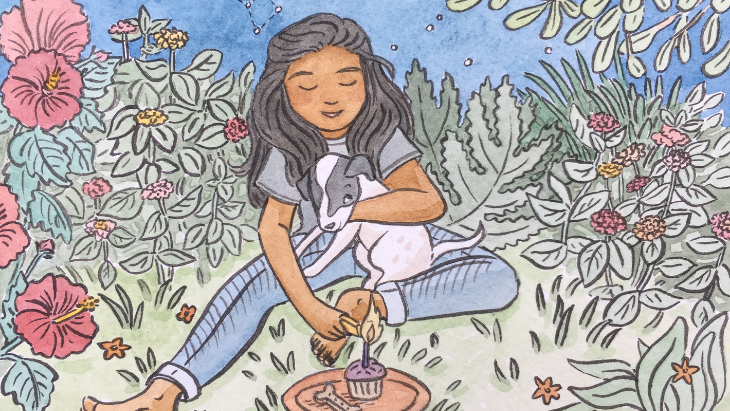 ART PLAYGROUP

ART PLAYGROUP @ ARTSPARK is a playgroup style casual session of art classes. Their projects are full of fun - many sensory and process art, simple craft activities are great for their age!
You can meet their resident guinea pigs and chickens in their garden – it's a perfect opportunity for children to learn how to take care of the animals.
They have some gardening activities like watering, harvesting seasonal vegetables.
Please text ChiChi 0434 154 811 or book online for casual bookings.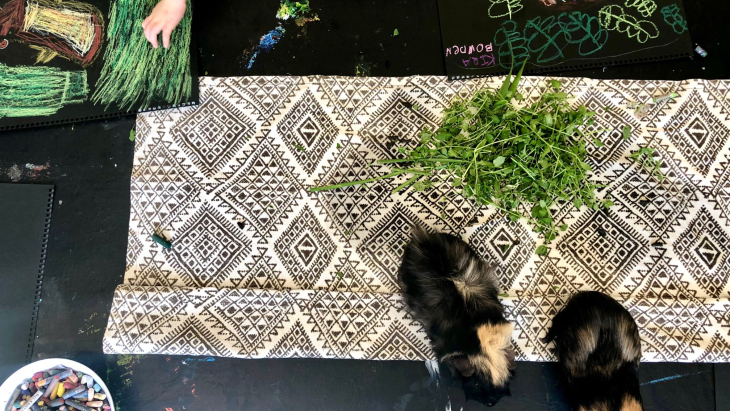 For more information, visit their facebook page, instagram page or their website.

Tell them ellaslist sent you!