Ray Bastin Reserve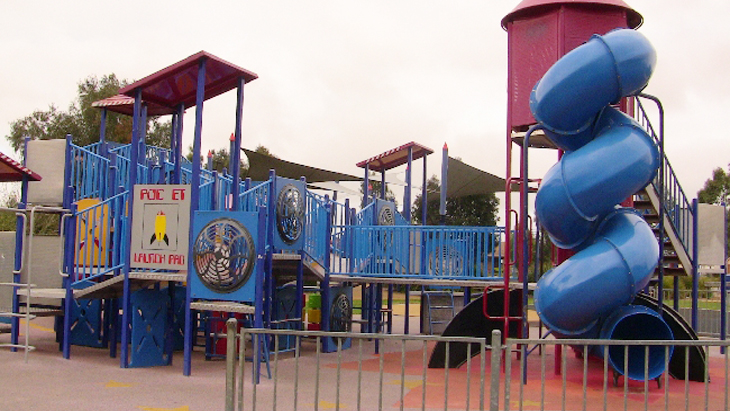 Calling all tiny rocket scientists, the space-themed Ray Bastin Reserve playground is right up your alley!
Climb into your awaiting rocket perched on its own launch pad (but if you decide outer space is not for you, you'll easily find the twisty tunnel escape hatch!) or stand behind the control panel and help get this thing off the ground.
Don't miss the aliens, moon buggy and other space-themed play equipment, or start your astronaut training on the ladders, rope climbing frame, spinners, stepping stones... or chill out post Earth re-entry with some sandpit time or a soothing swing.
Opening Hours: 24 Hours
Facilities:
BBQs
Shaded picnic tables
Shade sails
Tree shade
Toilets
Near a BMX track
Nearby skate park