Edinburgh Gardens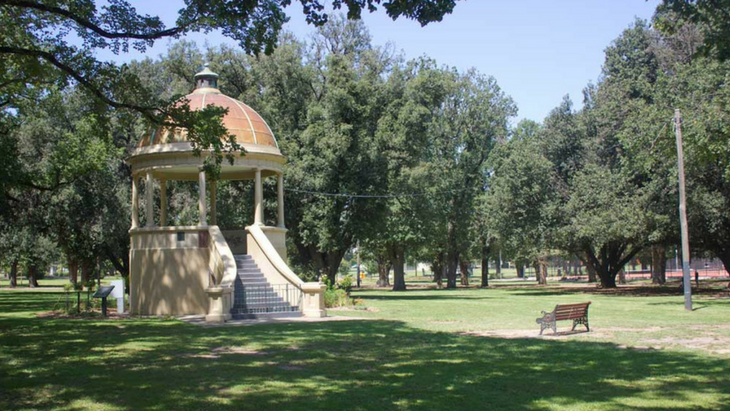 If you haven't Instagrammed the bandstand, did you ever really go to Edinburgh Gardens?! One of the most popular parks in the north for kicking a footy, playing cricket, having a picnic, letting the kids run around, and generally just sitting and enjoying the surrounds.
Edinburgh Gardens, located in the heart of North Fitzroy, has 24 hectares of lawns, barbeques, tennis courts, a basketball court, playground, table tennis table and sports field.
Edinburgh Gardens is the former home of Fitzroy Football Club. Games were played from 1883 on the sportsground now known as W.T Peterson Community Oval. The grandstand surrounding the oval dates back to the late-19th century. Other historical features include a stone drinking fountain, period park light fittings, a rotunda and war memorial.
You'll find plenty of open lawn areas, shady and sheltered spots, structural formal avenue plantings and a pathway network connecting the surrounding networks and park facilities.
Features and facilities include:
Toilets
Two playgrounds
Barbeque
Sheltered areas
Picnic tables
Seating
Dog off leash area. Multizone Park
Drinking fountains
Off street parking
Bocce and lawn bowling rinks
Table-tennis table
Tennis courts
Basketball half court
Community room
Skate facility
Rotunda
Pavilions
Opening Hours: 24 hours
Getting There: Edinburgh Gardens is easily accessible by public transport, with Brunswick Street bordering the west side of the park. It also provides access to the Main Yarra Trail.