Win Free Child Care for A Year with Bliss Early Learning
Mon Oct 15 - Fri Dec 21 2018
Mums & Bubs
Toddlers
Preschoolers
$0.00
It's legit, and it's outstanding! For the first time in Australia, premium child care brand Bliss Early Learning is set to give away a year's free child care at any Bliss centre to one lucky family!

Too good to be true? There are no catches, no purchase necessary. Simply submit your name, email address, phone number and preferred centre. The prize, worth up to $39,000 could make a huge difference to one lucky family's life in 2019.

Entry is open to anyone in Melbourne and Sydney. Entries close noon 21 December 2018. The winner will be announced 24th December 2018. For all questions regarding this competition, please contact Bliss Early Learning directly.

To Enter, Click HERE

Giving things away for free is not a new notion for Bliss Early Learning, the Melbourne and Sydney based education provider pride themselves on their ALL INCLUSIVE daily fees which cover programs and essentials that most other centres charge extra for.

Bliss Early Learning's Head of Marketing, Kelly Cross says "The inspiration for the prize came from Bliss Early Learning's ethos of including everything a child needs, plus more, for free. We simply took that notion and decided to give away the most valuable freebie we could think of, a year's worth of care. We are proudly Australian owned and have heard from many parents about rising cost of living in Australia and how amazing it would be to just have 1 year free of something. We took that to heart and decided to do something extraordinary for one lucky winning family."

Bliss Early Learning's guiding belief is that parents should not have to pay additional fees on top of their daily fees. All children can benefit from their immense range of extra-curricular programs, ensuring no child is excluded based on their financial situation.

Bliss Early Learning children benefit from:
FREE pre-school program
FREE language classes
FREE fitness and yoga program
FREE music and dance program
FREE public holidays
FREE meals
FREE nappies

For more information about Bliss, visit the website.

To Enter Competition, click HERE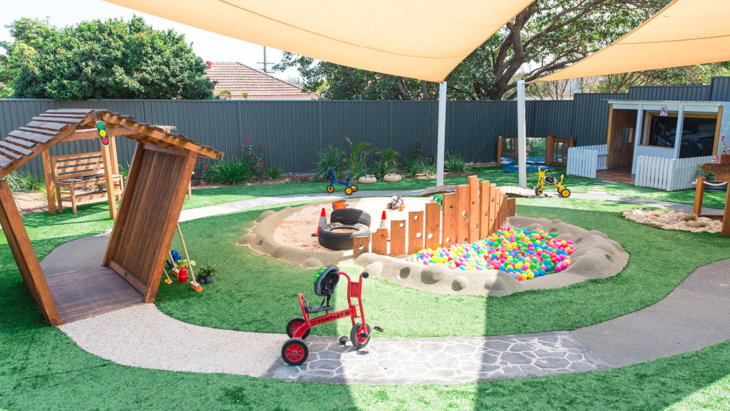 Tell them ellaslist sent you!