Wallace & Gromit and Friends At ACMI
Wallace & Gromit and Friends At ACMI
Mon Jul 10 - Sun Oct 29 2017
Preschoolers
Kids
Teens
Family
From: $15.00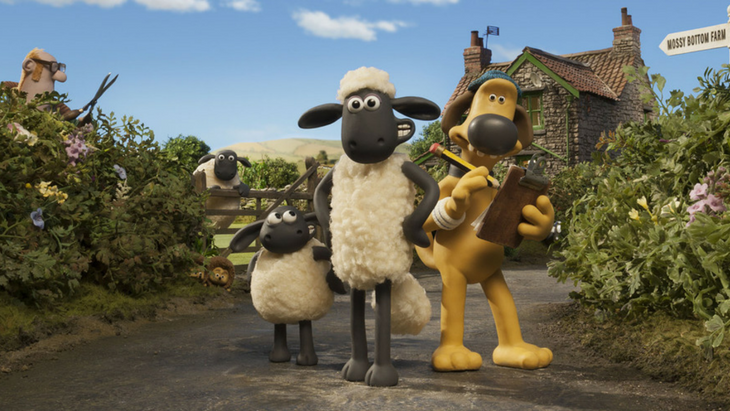 Calling animation lovers! Discover The Magic of Aardman At ACMI
ACMI (Australian Centre for the Moving Image) presents Wallace & Gromit and Friends: The Magic of Aardman– the acclaimed exhibition celebrating 40 years of one of the world's most successful animation studios – as part of the Victorian Government's Melbourne Winter Masterpieces series.
Take a journey through the clever world of Aardman, the studio behind everyone's favourite quirky duo, Wallace & Gromit. There are sketches, models and elaborate sets to explore as your beloved characters take shape on the screen. Take a trip through Wallace's cracking contraptions along with 50 authentic film sets including Gromit's famous vegetable garden and the flying machine from the Chicken Run and the spectacular five-metre tall ship from The Pirates! Band Of Misfits.
Exclusive to ACMI will be additional artworks from the studio's forthcoming feature film Early Man due for release in 2018.
Within the exhibition is an activity space for children, The Studio, where visitors can build their own clay character and make a short stop motion animation, inspired by the work of Aardman.
Hand crafted plasticine models, concept drawings, character studies, storyboards and production design are all revealed, including never-before-seen treasures like the first ever drawings of Wallace & Gromit and the rocket from A Grand Day Out.
It will be a grand outing for the entire family as well as for lovers of animation and art alike
What you need to know
Where: ACMI, Federation Square, Melbourne
When: 29 June - 29 Oct, 10 am - 5 pm
Cost: Adult ($24), Child ($15)
For more information: see website