The Pool At National Gallery Of Victoria
Fri Aug 18 2017 - Sun Feb 18 2018
$0.00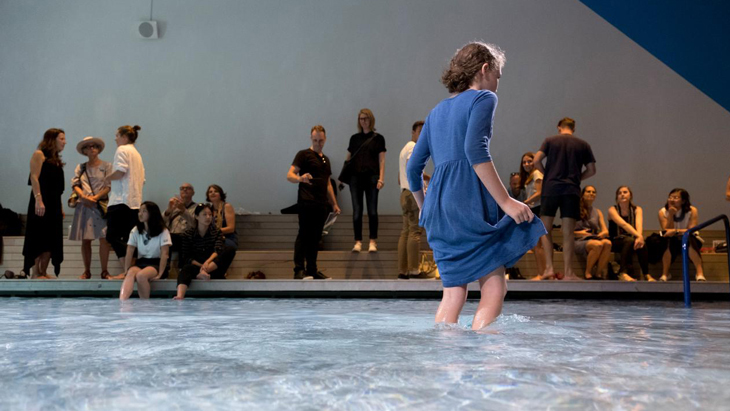 Wait, a swimming pool at a gallery? It's happening right here at NGV.
The NGV, spread over two iconic buildings, has always been a host to a wide range of international and local artists, exhibitions, programs and events; from contemporary art to major international historic exhibitions, fashion and design, architecture, sound and dance.
This week an exhibition of a different kind opens in the hallowed halls.
The Pool: Architecture, Culture and Identity is an exhibition that celebrates and explores one of Australia's greatest cultural symbols, and star of the show is an 11-metre long pool.
The exhibition, consisting of a functioning pool, invites visitors to 'take a dip' inside the gallery. Complemented by multimedia and audio content the Pool is an interactive space that plays with all of the senses with water, light, scent and sound. There's plenty of opportunities to interact with the exhibition, get wet, stroll on the wooden decking and relax the day away in the lounge chairs.
The best news? Entry to the pool exhibition is FREE
What you need to know
Where: NGV Australia, Federation Square, Ground Level, NGV Design Studio
Opening Hours: Open 10am–5pm daily
When: Friday 18 August 2017 – February 2018
For more information: see website