Take up the challenge at the Clip ❛n Climb Melbourne
Sun May 14 2017 - Sun Apr 01 2018
Kids
Teens
Family
$0.00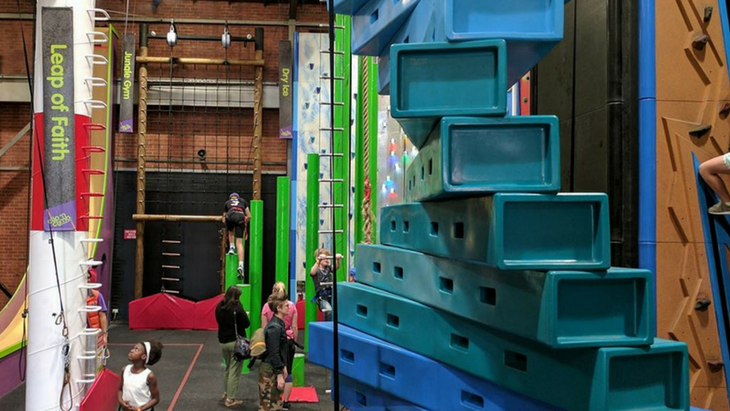 Check out the newest concept in rockclimbing at the Clip 'n Climb. There's 37 climbing challenges plus two extra "amp it up" experiences - the Leap of Faith and Vertical Drop Slide. See how many ways you can climb - race yourself or your mates on the Speed Walls, bounce off the Inflatable, master the Dark Tower and take The Stairway to Heaven.
Every climb is equipped with the Trublue autobelay making it safe and easy to climb free of a belay buddy. Had enough? Made it to the top? Want to go up again? Just jump off, glide down, and start your next climb.
It's great as a birthday party venue and a nice way to pass some after-school or weekend time, to get your kids moving and challenging themselves to scale new heights of activity.
For safety's sake - children 12 years and under require their harness to be checked by an adult before each climb.
Bookings esential.
For more information: see website
Here's our list of other supercool indoor climbing centres for the next big challenge