Melbourne Coastrek 30-60km Team Challenge
Melbourne Coastrek 30-60km Team Challenge
Fri May 25 2018
Parents Only
From: $162.00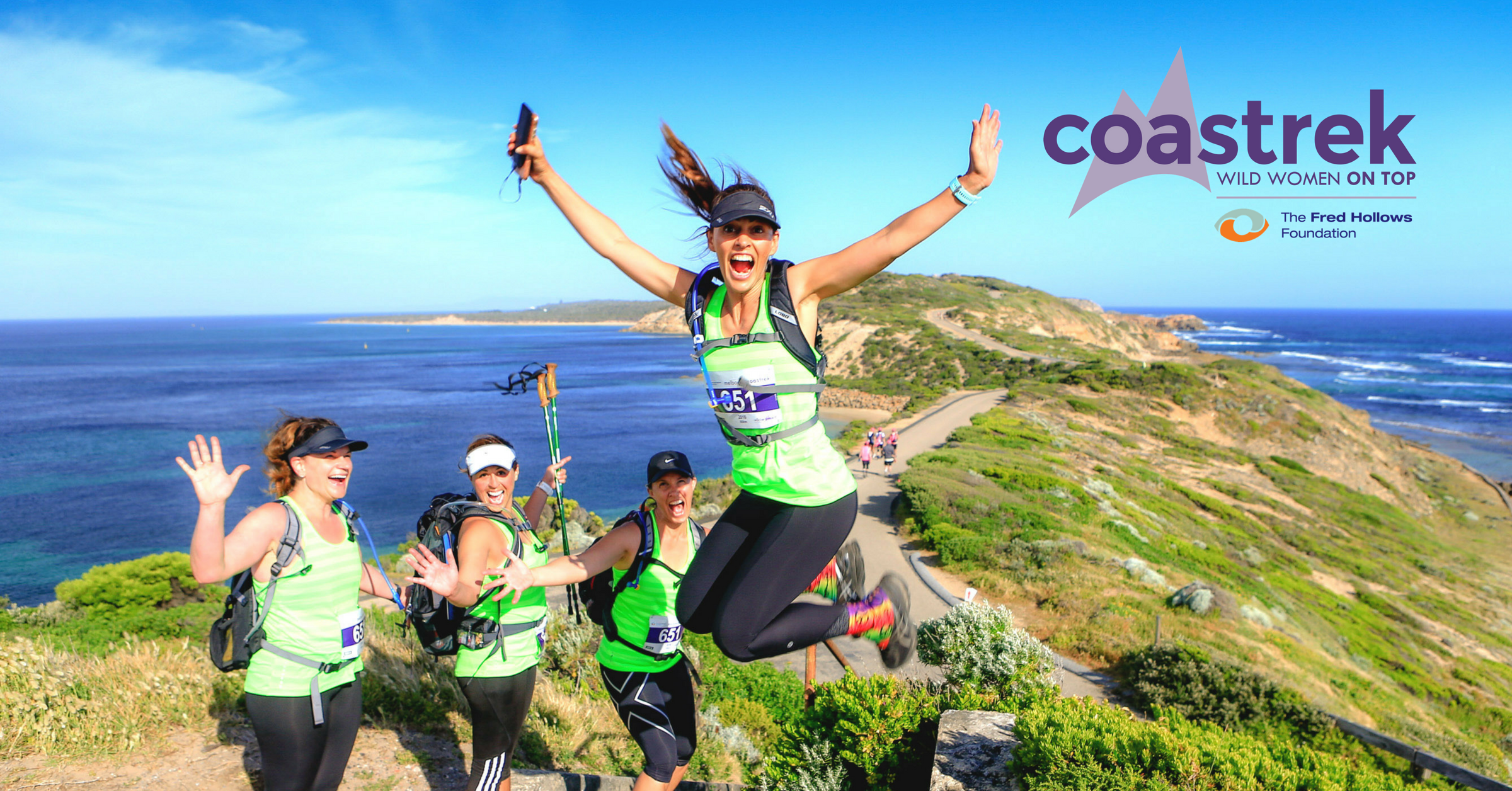 Coastrek is a 30 – 60km team trekking challenge, for fun, fitness, friends and philanthropy which journeys along some of the most beautiful coastlines in the world.
Melbourne Coastrek explores the magic of the Mornington Peninsula - rugged coastline, spectacular bays, secret bush trails, historic sites, complete an incredible personal challenge with your friends while restoring sight. Teams of four, with at least 50% women, have between 10 and 18 hours to complete the adventure, getting fit while raising money to transform lives.
Coastrek has inspired nearly 25,000 people, mostly women, off the couch and into hiking, and raised over $20 million for charity. Coastrek is a life-changing adventure. When you sign up for Coastrek, you embark on months of adventure – planning, preparation, training, fundraising, chatting, walking, shopping… and you raise funds for good. Your energy and enthusiasm will radiate from you as you are motivated and inspired by your challenge!
Where: Mornington Peninsula
When: Friday 25 May 2018
Cost: $162/person for 30km and $224/person for 60km
Spots are strictly limited. Register now!
For more information or to register, visit the website.
Tell them ellaslist sent you!