Cadbury Launches The World❜s First 3D Chocolate Printer
Sun Jul 07 - Sun Jul 28 2019
All Ages
Kids
Teens
Parents Only
$0.00
It's now possible to print chocolate. We repeat: it's now possible to print chocolate!
In honour of World Chocolate Day, Cadbury will be launching the world's first Cadbury Dairy Milk 3D Printer and Melburnians will be some of the first to give it a try! The state-of-the-art printer has voyaged all the way from the UK and is sitting pride of place at Myer Chadstone for all chocolate lovers to come and have a look, play and drool.
The Cadbury Dairy Milk 3D Printer will be at Myer Chadstone until 28 July and will be printing iconic Australian symbols to munch on like kangaroos, Aussie maps, and thongs. To get your hands on your very own milk chocolate charms, all you have to do is visit the Cadbury Dairy Milk 3D PrinterMyer Chadstone - we're leaving right now!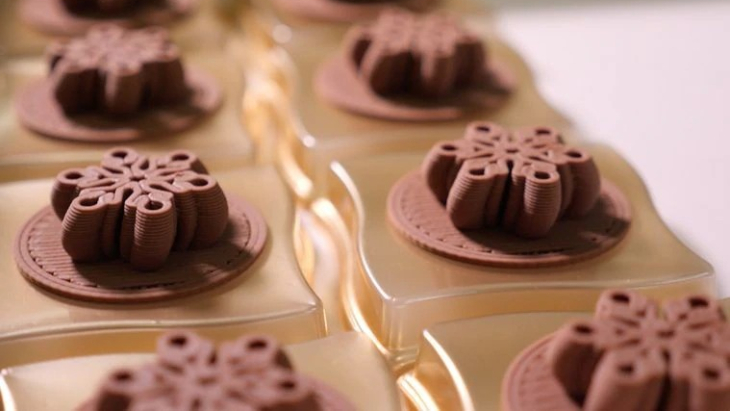 When: 7 July to 28 July 2019
Where: Myer Chadstone
Cost: Cadbury Milk Chocolate 3D printed charms will start from $8.00 for a set of two.
For more information, visit the website.