Andy's Antics - Party Host
Andy's Antics - Party Host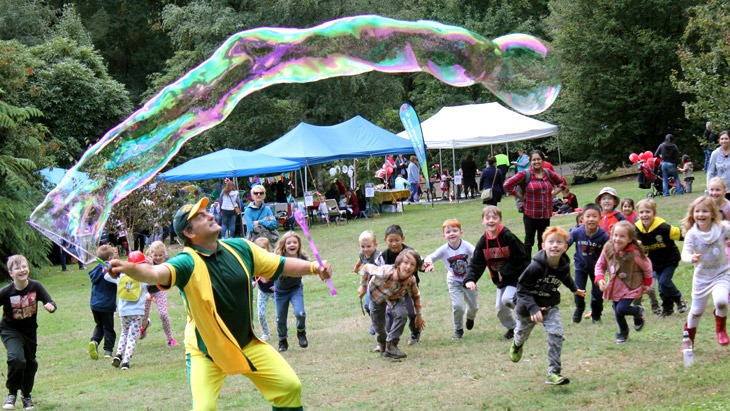 The energy of three entertainers in one!
A Pied Piper, Andy's Antics entertains boys and girls from 3-16 yrs at your home, park or venue.
One of a kind, watch him keep your kids spellbound like no other party host you've ever seen!
His sporty show will have your family and friends involved and laughing along too.
Time will fly with non-stop games, singing, bubbles and the unexpected spray of water!
You organise the food and drinks, and Andy will take care of the rest, running the sugar out of the little ones, making them all feel they're at the best party ever.
Energise your childs next birthday with Andy's Antics, the entertainer who travels to you!

You can visit Andy every night of the week as he performs in 7 major hotels throughout 2017:
Monday: Skyways Tavern, 6pm, 113 Matthews Avenue, Airport West
Tuesday: Zagame's Caulfield, 6pm, 25 Derby Rd, Caulfield East
Wednesday: Zagame's Reservoir, 6pm, 257 Edwardes St, Reservoir
Thursday: Zagame's Berwick Springs, 6pm, 288-296 Clyde Rd, Berwick
Friday: Bayswater, 6.30pm, 780 Mountain Highway, Bayswater
Saturday: Waltzing Matilda, 6.30pm, 856 Heatherton Rd, Springvale
Sunday: Zagame's Boronia, 6pm, 112 Boronia Rd, Boronia
For more information call 03 9432 0891 or 0402 091 965, send an email: [email protected] or visit the website.
Tell them ellaslist sent you!
Reviews
Just before Andy arrived, one of the parents asked if the entertainer was a "magician" The answer is yes! As soon as Andy entered the room, he captured the immediate attention of 30 excitable kids and held them all mesmerised for the next hour! We booked my boy/girl twins 6th Birthday at the DC Bricker pavilion in Princes Park, South Caulfield - a great inside space but Andy also took the kids outside to the oval for some serious running around. He was not short of great games, very cool toys and lots of age appropriate silliness! Andy also involved the parents which the kids obviously found hilarious! Andy is the real deal pied piper! Highly recommended!
I engaged the services of Andy to entertain a room full of people at an end of season netball presentation. The brief was ambiguous as I didn't know how many people would attend, what the ages of the majority of attendees would be, or how engaged everyone would be. I needn't have worried as Andy from the minute he stepped out of his car, had all the kids (and adults) eating out of his hand and laughing or smiling. Andy managed to get a room full of people aged from 4 - 54, to get up dancing, answering quiz questions, throwing a giant ball around, running around a room - its was pure escapism! Even the non dancing Dads were up and into it! All the kids loved Andy, and from all the comments Ive been getting I know all the parents did too! Thanks Andy - Job Well Done! See you next time!