What's On In Perth for Families
What's On In Perth for Families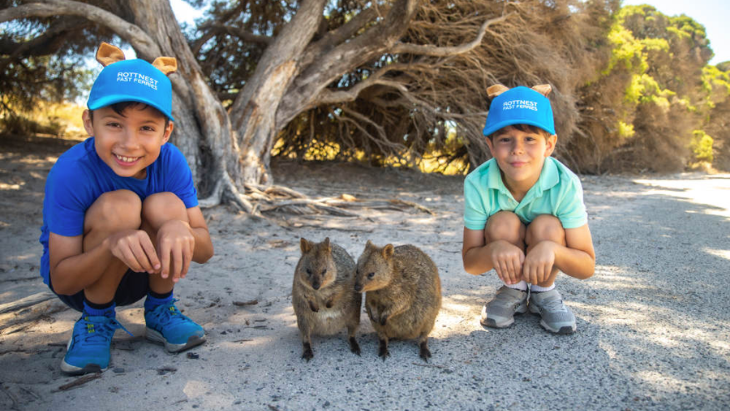 Discovering what's on in Perth for families has never been more exciting! The city's bustling calendar is teeming with activities that promise to transform your family outings into a series of unforgettable experiences.
With its sun-soaked landscapes, friendly locals, and loads of attractions, Perth is poised to deliver fun-filled days that cater to the whims and fancies of all ages. Whether you're locals or visitors, your quest for discovering what's on in Perth for families ends here.
Discover Perth's Family Fun: Adventures Aplenty for All Ages



1. Aquatic Adventures at AQWA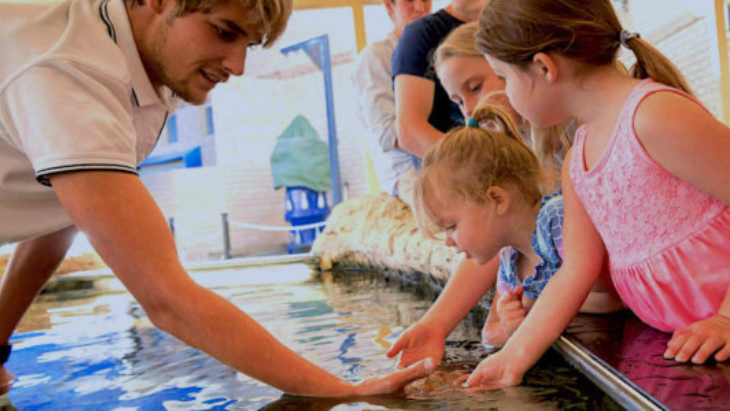 Looking for what's on in Perth for families? Make a big splash with your little ones at AQWA - The Aquarium of Western Australia. This family-friendly destination offers an awe-inspiring glimpse into the diverse marine life from Western Australia's five coastal zones. Children and parents alike will be enchanted as they journey through the underwater tunnel, surrounded by dazzling coral gardens and their vibrant inhabitants. It's not just an entertaining outing, but an educational one too, providing insights into the captivating underwater world."
Related: Kid-Friendly Activities in Perth And Rottnest Island
2. Kayaking the Swan River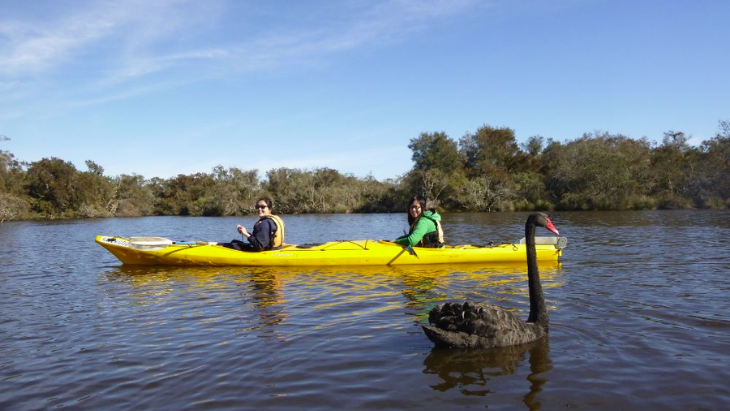 The Swan River Guided Kayak Tour is a top pick for families who love adventure. This tranquil yet exhilarating experience lets you and your loved ones glide gracefully atop the river's calm waters. As you paddle, take in the stunning views of Perth's skyline and keep your eyes peeled for the occasional dolphin sighting. It's an ideal mix of family bonding, gentle exercise, and natural beauty, making it a must-do for those wondering what's on in Perth for families.
3. Rooftop Tours With a Twist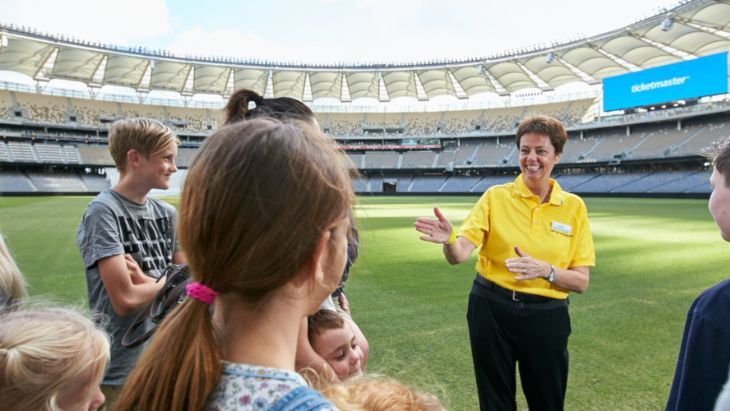 Attention, sports and architecture buffs! When exploring what's on in Perth for families, don't miss the Optus Stadium Tours. These tours give you an exclusive behind-the-scenes glimpse of one of the city's most iconic structures. But why settle for just the ground view? Elevate your experience with the Optus Stadium HALO Rooftop Tour. This unique adventure takes you to the rooftop, offering breathtaking panoramic views of Perth and its stunning surroundings. It's an unforgettable way to see the city from an entirely new perspective!

For the ultimate family adventure in Perth, Penguin Island is a must-visit destination. Set sail on the Penguin Island Wildlife Cruise, where you'll be captivated by the sight of adorable penguins, playful sea lions, and a variety of seabirds in their natural habitat. And for those seeking an even more immersive experience, the Perth Swim with Dolphins Cruise is a standout choice. This rare opportunity allows you and your family to swim alongside these gentle and friendly marine mammals, creating memories that will last a lifetime. It's an unmissable part of what's on in Perth for families!
5. Riverside Explorations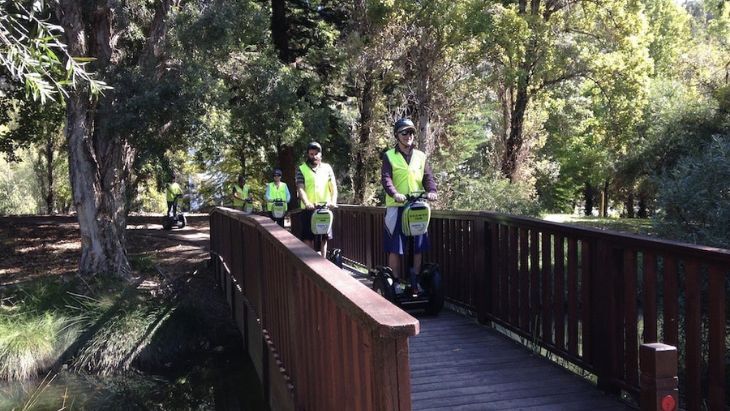 Exploring Perth with your family offers an array of delightful experiences, and the 1 Hour Riverside Segway Tour is a perfect example. This unique tour provides a futuristic and fun glide along Perth's stunning riverfront, making for a leisurely yet thrilling adventure. If you prefer a more serene experience, the Swan River Scenic Cruise is an ideal choice. It offers a tranquil journey along the water, allowing you and your family to soak in the city's sights in a relaxed setting.
6. Nature and Culture Walks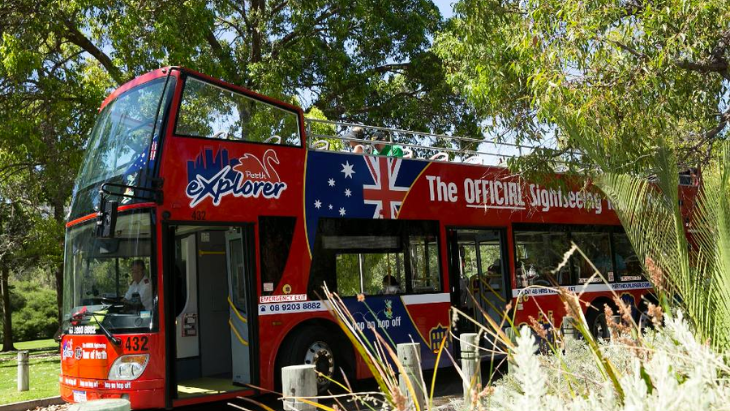 Get ready to immerse your family in the natural splendour of one of the world's largest inner-city parks with the Kings Park and Botanical Garden Walking Tour. This two and a half-hour journey is an absolute treat for the senses, showcasing an array of native flora and breathtaking views that capture the essence of Perth's beauty. To further enhance your experience, the Perth and Kings Park Open Top Bus Tour is a fantastic addition, offering an effortless exploration of the city's highlights. These tours are essential inclusions in your list of what's on in Perth for families, promising a blend of education, beauty, and relaxation.
7. Discover Perth's vibrant street art on a guided tour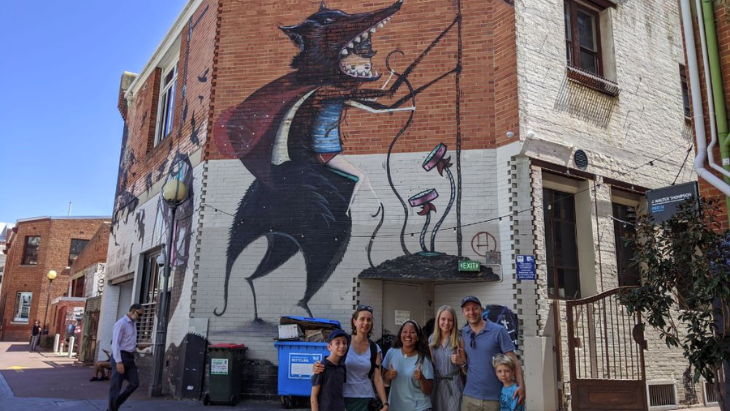 For a burst of urban creativity, the Perth Street Art and Sculpture Tour is a must-do for families exploring what's on in Perth. This two-hour journey uncovers the city's vibrant pulse through its colorful murals and intriguing sculptures. It's like a treasure hunt filled with color and creativity, perfectly designed to captivate both young and old alike. As you wander through Perth's streets, you'll discover the artistic heart of the city, making it an unforgettable experience for your family.
8. Indoor Escapades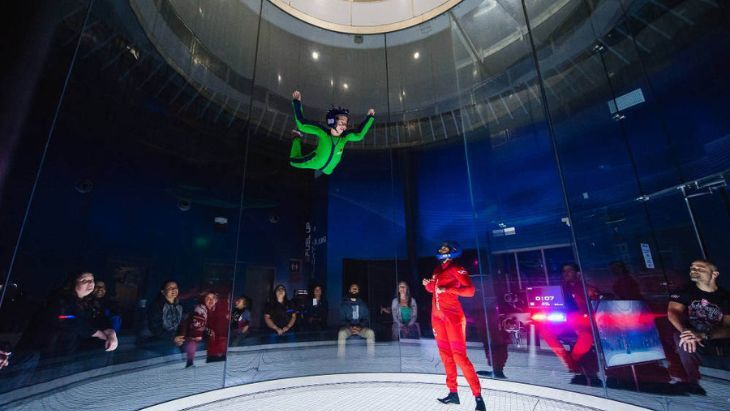 Rain or shine, Perth's indoor attractions provide exhilarating experiences for families looking for what's on in the city. iFly Perth Indoor Skydiving offers the heart-pumping thrill of skydiving, all within the safety and comfort of an indoor environment. It's a fantastic way for the whole family to experience the excitement of free-fall, without the need for heights. Meanwhile, the Perth Virtual Reality Gaming Experience transports you to digital realms where imagination knows no bounds. Here, families can dive into worlds of adventure and fantasy, making for an unforgettable day out in Perth.
9. Rottnest Island Exploration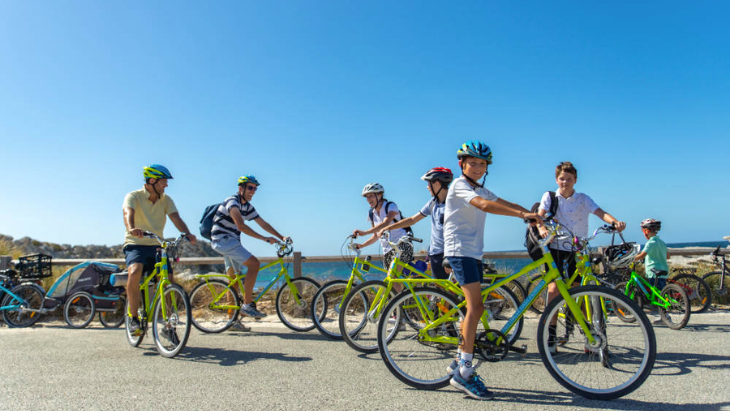 Finally, for a true taste of Western Australia's natural beauty, the Rottnest Island Bike and Ferry Combo is a must for families exploring what's on in Perth. This beloved island retreat, easily accessible from the mainland, is perfect for a day packed with cycling, swimming, and unforgettable quokka selfies. It's an ideal way to round off your Perth family adventure, offering a blend of leisure, exploration, and unique wildlife encounters, making every moment spent there truly memorable."
Insider Tips for Traveling to Perth for Families
Be Prepared for the Heat: Summers in Perth can be scorching. Pack sunscreen, sunglasses, and hats. Carry water wherever you go.
Beach Safety: Visit Scarborough, Cottesloe, or Trigg for family-friendly beaches. Always swim between the red and yellow flags where lifeguards patrol.
Explore the Outskirts:

Mundaring Weir: Free entry to the dam, nature trails, and historical buildings, about 45 minutes east of the city.

Car Rentals: Perth airport has several car rental companies. Prices can be high, so check beforehand.
Natural Attractions:

Wellington Dam and Ferguson Valley are scenic spots with wineries and breweries.
Margaret River and Yallingup offer trails, beaches, and caves.
Perth Hills and The Pinnacles are worth visiting for nature enthusiasts.

Sunset Views: Enjoy the beautiful sunsets at beaches like Fremantle, Cottesloe, Scarborough, and Sorrento / Trigg.

Perth is a playground of diversity, where every family can find joy and excitement without straining their wallets. From the depths of the ocean to the heights of the cityscape, each experience is a thread in the vibrant tapestry that is family life in Perth. So pack your sense of wonder, grab your loved ones, and discover the magic that awaits in this beautiful city.
More Holiday Reads
Affordable Family Adventures: Your Ultimate Guide to Budget-Friendly Activities on the Gold Coast
Sydney Staycation on a Budget: Fun-filled Adventures for Families with Young Children
Kid-Friendly Activities in Perth And Rottnest Island

Have you signed up to our newsletter? Join ellaslist to get the best family and kid-friendly events, venues, classes and things to do NEAR YOU!