We Check Out This Iconic Beach Club Restaurant After Its $6m Makeover
We Check Out This Iconic Beach Club Restaurant After Its $6m Makeover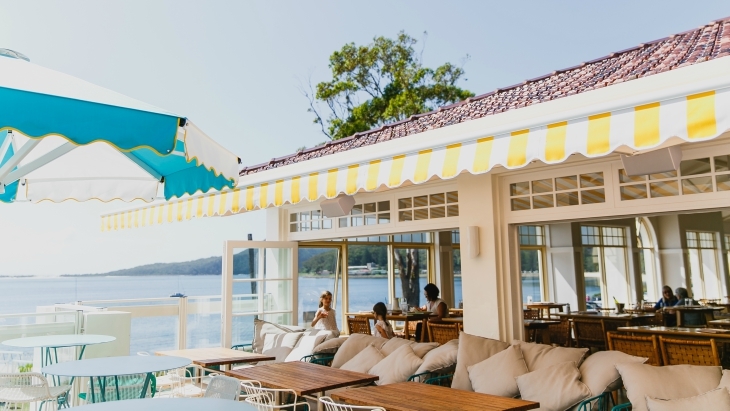 By: Alex Harmon, ellaslist
No, it's not Collaroy, it's not Newport, in fact there's not a single Merivale fingerprint on it... say hello to the latest and greatest beach club... and you'll find it in the mid north coast hot spot of Shoal Bay. The sleepy seaside town has been awaken and it's about time, the snooze button has been hit here for far too long. Bring in publican Andrew Lazarus who injected some magic (and $6m) into the historic Shoal Bay Country Club which dates back to the 1930s.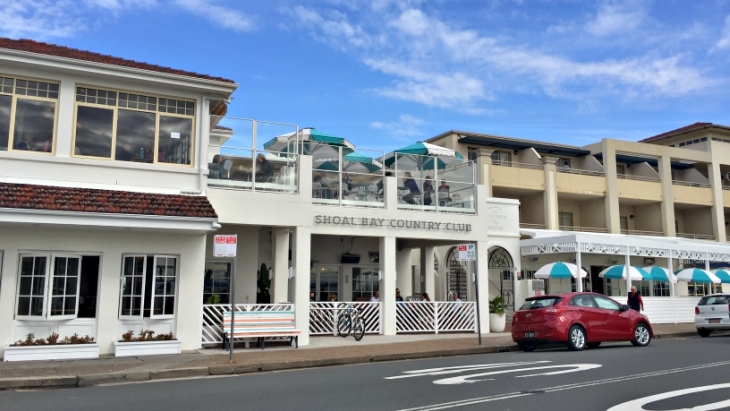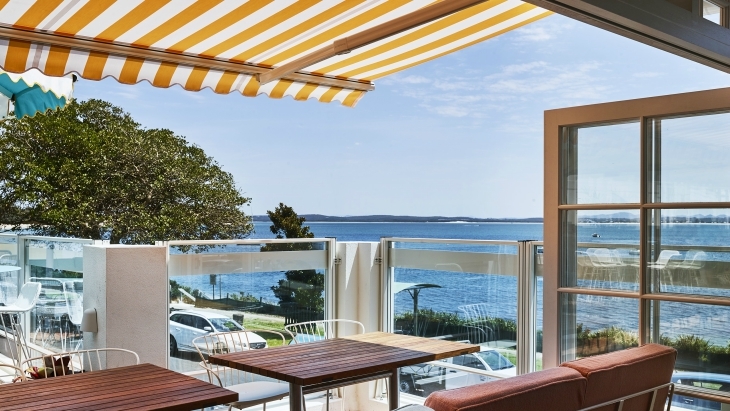 Full disclosure: I know the area very well. My grandparents live here and I spent a lot of of my childhood on Port Stephens' sandy white shores. In fact, the Country Club was one of the first watering holes I ever visited as a bright young thing with an 18+ card sitting proudly in my purse. Back then it was one of those sticky floored, 'old man' bars with sports on the TV and VB emanating from the carpets. To say it has changed is an understatement.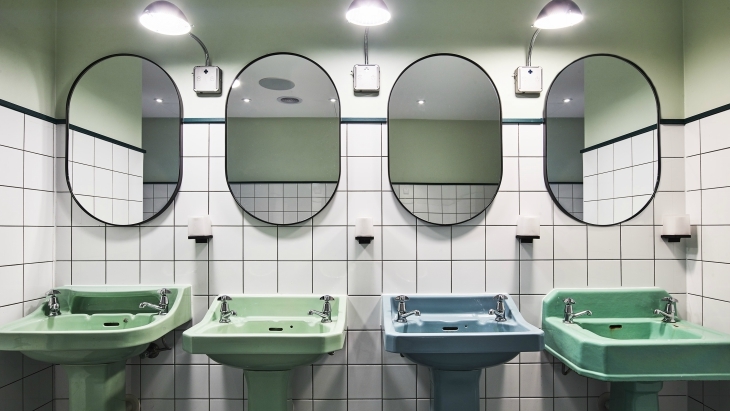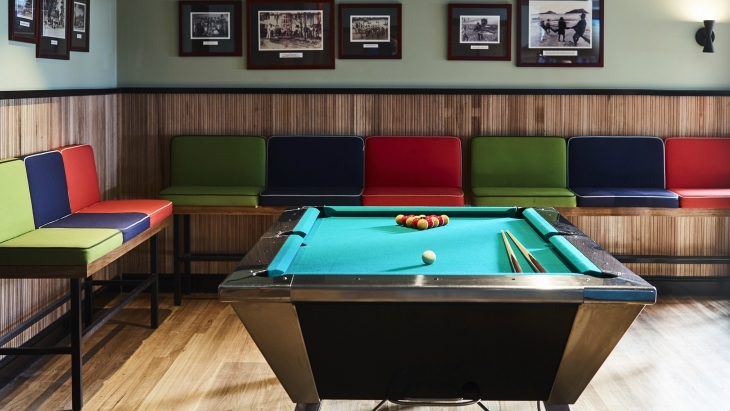 While they've still retained the public bar and sports bar, the refurb has given it a sleek new look, including beach umbrellas that look like they belong in a Cinque Terre resort and a fresh coat of white paint on the outside of the building that has you feeling like you're honeymooning in downtown Santorini. Albeit with the kids in tow.
If you've visited Shoal Bay then you'll know that this is kind of a big deal. While the town has a gorgeous seafront, the village still feels like it's stuck in a timewarp with fish and chip shops that have been in business since the seventies and a general store with thick dust coating the shelves selling overpriced sunscreen to tourists. In short, the town needed something like this to catapult it into the 21st century.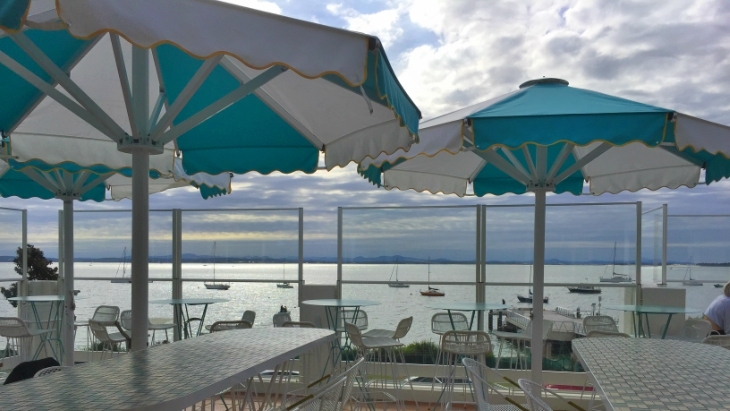 The Club has also gone up with an outdoor courtyard, cocktail bar, live music auditorium, ladies cane lounge all upstairs with sweeping views of the sparkling bay and majestic headlands of Port Stephens. There's a kids play area with interactive games, a café serving breakfast, a late-night dessert bar, and a juice bar. Basically it caters to all shades of tourist and locals alike.
The menu features your typical pub classics like steaks and schnitties, but there's also some sophisticated offerings like the pan roasted Barramundi with mango-kiwi relish, roasted baby potatoes & creole butter ($32). The meaty portions are Jurassic in size, like the Pork ribs grilled on an open flame and basted in spiced barbecue glaze ($30/half rack) and the Porterhouse steak ($32) with beer battered fries and coleslaw. Kids will love the simpler options, like Mr 3 who devoured the Spaghetti with napolitano sauce ($12) and then got stuck into our Wood fired flat bread ($9) and dips that were meant to be shared amongst the table!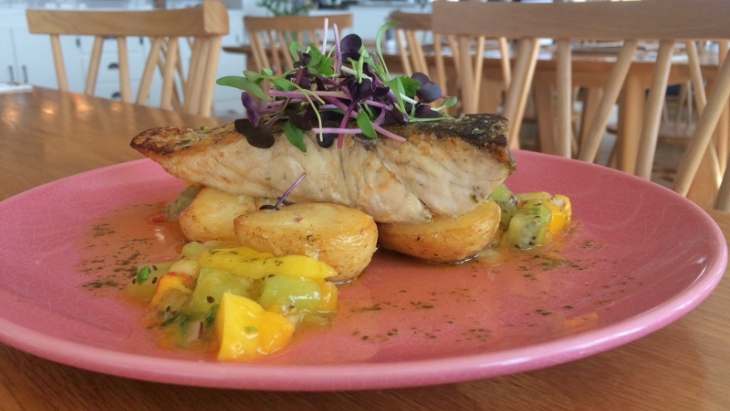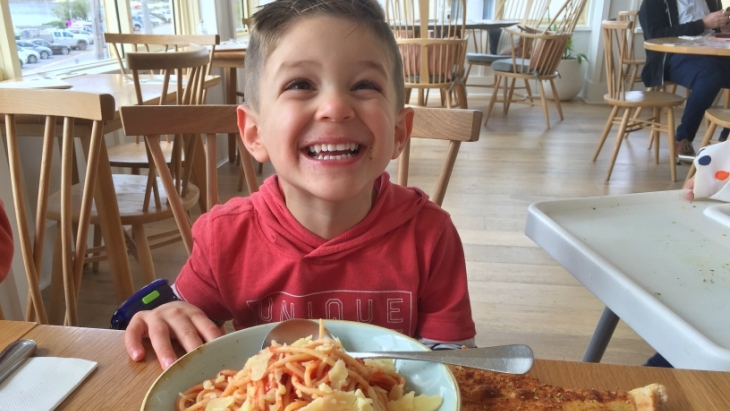 A visit to Shoal Bay is not complete without a stroll along the jetty, where you'll see locals fishing and you might even spot a whale or a pod of dolphins. It really is the most underrated spot in town. While most out of towners head straight for the tourist trap that is Nelson Bay, I suggest spending some more time in Shoal Bay where you can get a delicious meal from the Country Club, ample parking out front and a little taste of Europe on a NSW holiday budget.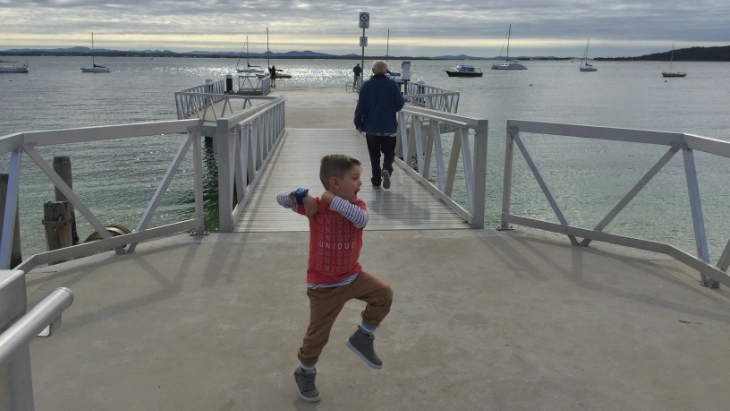 Shoal Bay is a 2.5 hour drive from Sydney. To find out more about the Shoal Bay Country Club, head to the website here.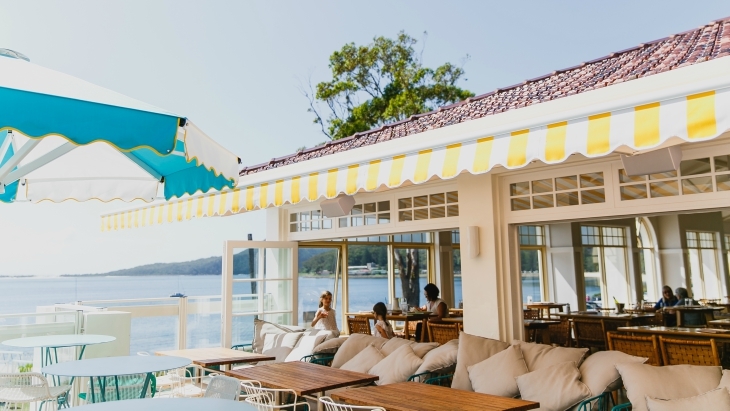 Have you signed up to our newsletter? Join ellaslist to get the best family and kid-friendly events, venues, classes and things to do NEAR YOU!