The Best Things to do in Orange
The Best Things to do in Orange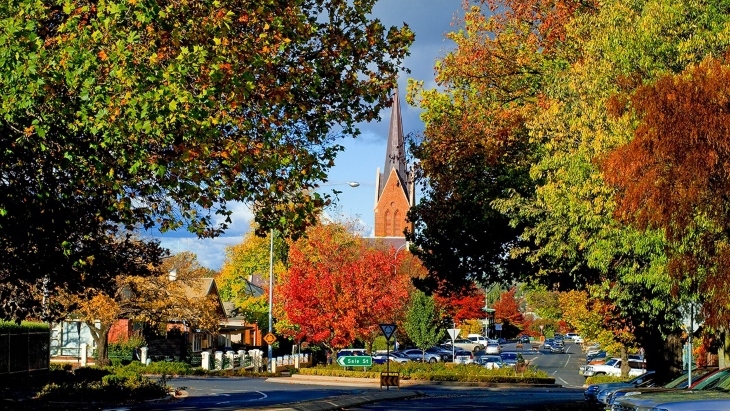 Looking for a fun-filled weekend away that's close to Sydney? Orange is just over three hours from Sydney and spoils NSW with its gourmet food offerings, world-class wines and impressive list of things to do.
If you're escaping to this stunning part of NSW for the weekend or longer and are looking for things to do in Orange, here's a tasting menu of all the best activities on offer for the whole tribe at the birthplace of Banjo Paterson and one of Australia's most famous inland cities.
10 of the Best Things to do in Orange
1. Hit the Family-friendly Wineries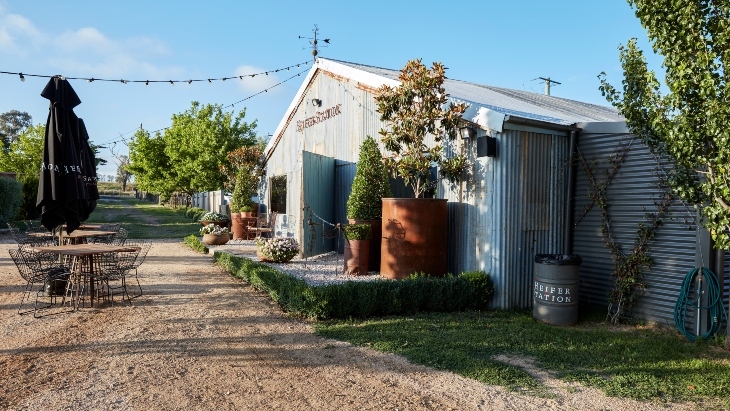 There's no shortage of incredible wineries in Orange - over 60 at last count - and first up on our list of family-friendly wineries in Orange is Heifer Station. Offering a tasteful range of chardonnay, pinot noir, pinot gris, merlot and shiraz, this proud family business welcomes visitors out of their cellar door woodshed. The kids can play to their heart's content at the in-house petting zoo and farm while mum and dad enjoy a tipple or two.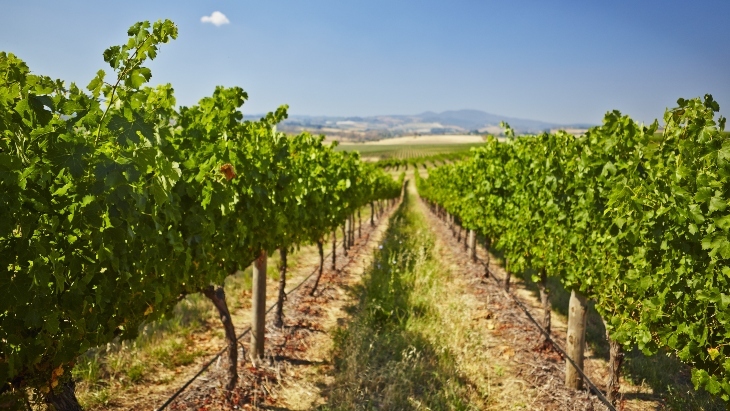 To discover elegant cool-climate wines, head to world-renowned winemaker Philip Shaw. Make sure you book a wine tasting ahead of time to enjoy with a small plate featuring local cheese, prosciutto, and accompaniments while the kids enjoy exploring the vineyards.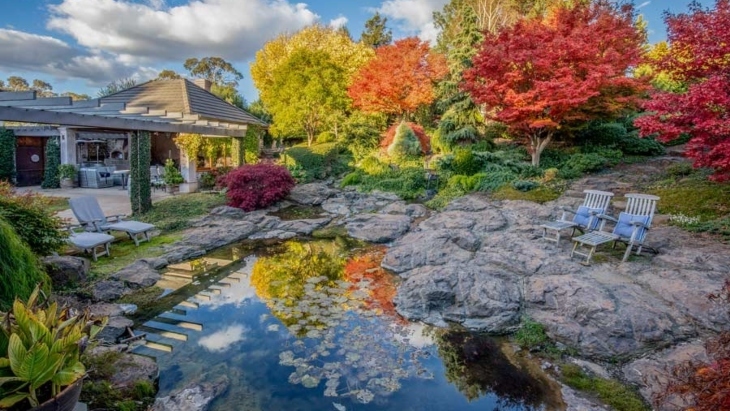 If you're after a boutique range of wines, a cellar-door experience, and outdoor space for the kids to wander, Patina Wines will delight all family members. The family-friendly winery offers tastings of their boutique chardonnay, riesling, rosé, pinot noir and more, plus a gorgeous garden for the kids to play in.
Locations
Heifer Station: 1034 The Escort Way
Phillip Shaw: 100 Shiralee Road
Bloodwood Wines: 231 Griffin Road
2. Explore the Orange Botanic Gardens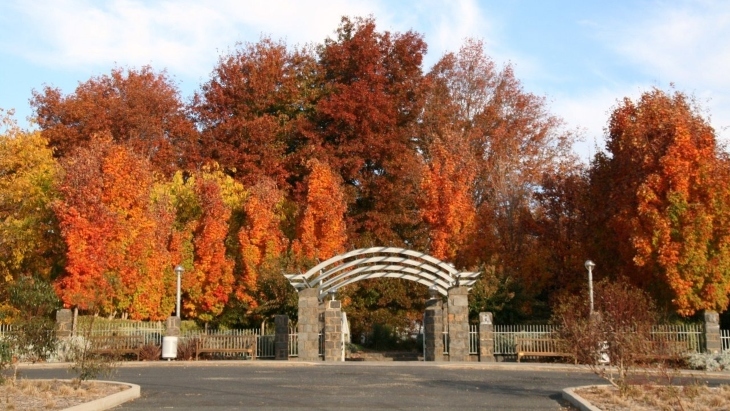 A highlight of the region and one of the best things to do in Orange, Orange Botanic Gardens offers the perfect family day spent outside amongst 17 hectares of impressive native and exotic plants.
Families can relax and enjoy the wonderful scenery and regional views, or set up a picnic under one of the many shady spots in the gardens. For kids who can't sit still, Orange Adventure Playground is at the northern tip of the gardens (closest to Northern Distributor Rd), plus there are plenty of paths for bike riding or wandering through the stunning themed plantings.
Orange Botanic Gardens is open daily from 7.30 am till dusk and admission is free.
Location: 1 Yellow Box Way
3. Visit the Orange Regional Museum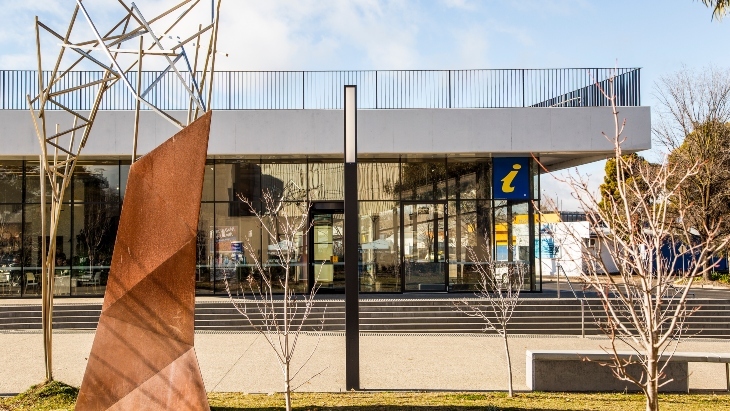 To really soak up the history, beauty and culture of Orange, a trip to the Orange Regional Museum is a must on your list of things to do in Orange.
Orange Regional Museum interprets the stories, cultures and places of the Orange region and offers plenty of collections for the whole family to discover in a day's visit.
Orange Regional Museums offers visitors temporary and permanent exhibitions on several subjects, including local settlement, mining, building, agriculture, migration and significant events and local individuals. Orange Regional Museum interprets the tales, cultural practices and places of the region and displays artefacts that are sure to engage audiences and inspire different ways of learning about the history and culture of Orange.
There's always something going on for the kids, too so bookmark your visit around their school holiday program to make the most of your time in Orange.
Location: 151 Byng Street
4. Eat at the Best Restaurants in Orange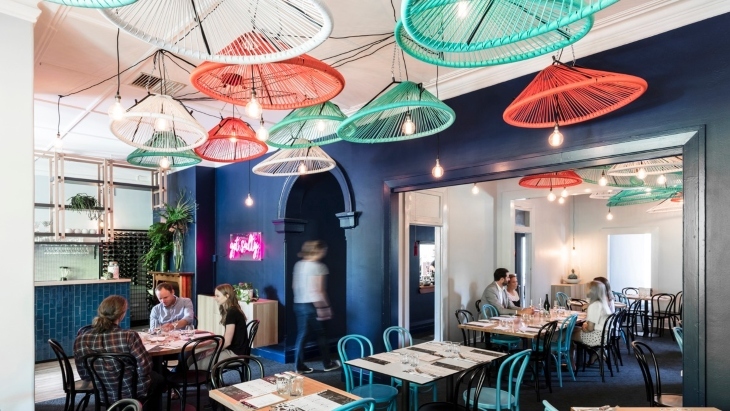 There's no point in planning a holiday in Orange without adding a few incredible restaurants to your itinerary!
The colourful and upbeat modern Asian flavours at Sweet Sour Salt are sure to entice all tastebuds. This fully licensed restaurant in Orange offers something for everyone, with variety at the core of this dining experience and a menu designed to promote the sharing of plates so that little diners can sample new flavours.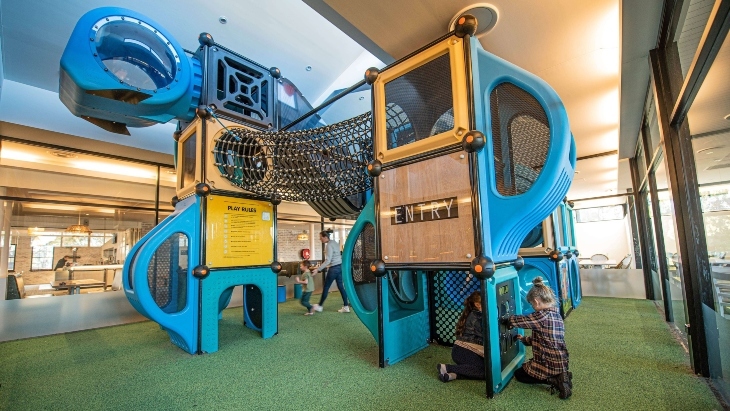 For one of the best family-friendly restaurants in Orange, the Robin Hood Hotel is a must. The modern Australian bistro showcases traditional homestyle favourites, exclusive house dishes, premium certified Angus steaks, fresh seafood, gourmet pizzas and delicious house-made desserts, plus two awesome play areas, both undercover.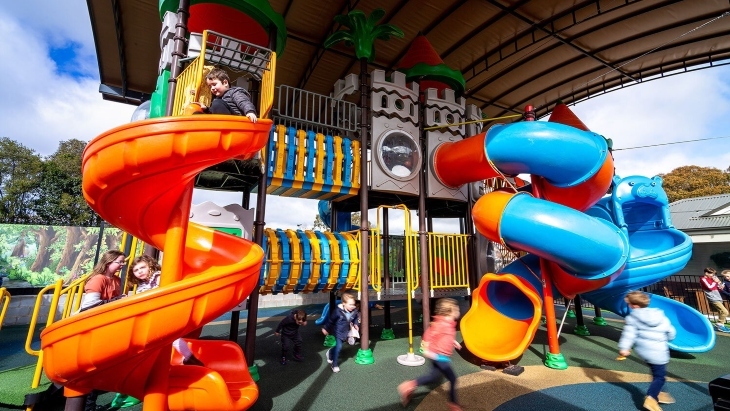 The Ophir Hotel is everyone's favourite kid-friendly pub in Orange, with a dedicated kids' menu and one of the best indoor playgrounds around.
Locations
Lolli Radini: 48 Sale Street
Sweet Sour Salt: 179 Anson Street
The Robin Hood Hotel: 30 Burrendong Way
The Ophir Hotel: 84 Glenroi Avenue
5. Book Family-friendly Accommodation in Orange
There is plenty of choice for family-friendly accommodation in Orange, but these three are crowd-pleasers time and time again.
The Ophir Hotel provides affordable, clean and convenient accommodations families will love. There's a relaxed, family-friendly restaurant serving fantastic food with all dietary requirements catered for, plus a dedicated kids' playground, books, toys and colouring-in kits to keep the kids entertained.
For boutique, apartment-style accommodation with full kitchens and laundry facilities, check out Quest Orange. Centrally located within walking distance of the Orange CBD, train station, and shopping, Quest Orange offers everything you could need for a family seeking convenience plus that homey feel.
For those keen to make their dollars stretch, ibis Styles Orange is a comfy spot for the family that's close to the best attractions in the region. The three-star hotel offers homestyle dining at its restaurant and comfortable rooms to retire to after a day of exploring the town.
Locations
Ophir Hotel: 84 Glenroi Avenue
Quest Orange: 132 Kite Street
Ibis Orange: 146 Bathurst Road
6. Book Orange Trike Tours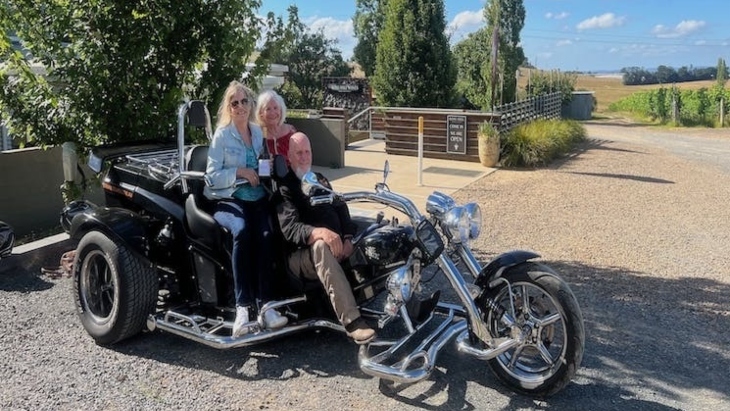 Orange's resident motorbike enthusiast is at your service!
Choose from a number of tour options with Orange Trike Tours and discover all the best Orange has to offer with your own private tour guide on the back of a beautiful state-of-the-art Mustang Trike. Always up for a new adventure, Mark has been providing high-end, unique, quality experiences touring around Orange since 2021.
Location: 130 Clinton Street
7. Go Back in Time at Ophir Reserve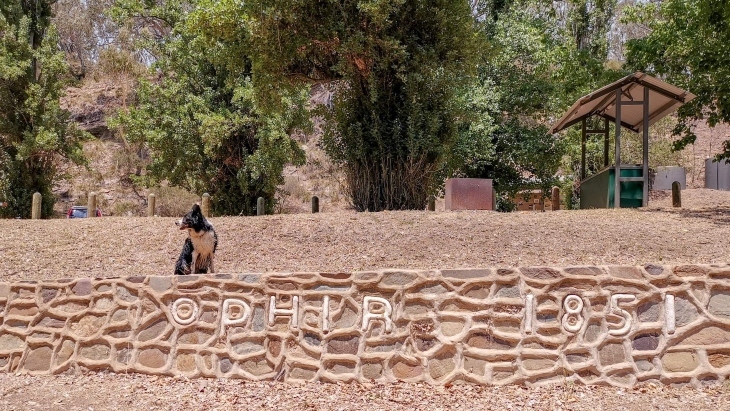 Ever thought of showing the kids how to pan for gold? Here's your chance, as Ophir Reserve sets the scene of Australia's first gold rush and reminds us of our rich colonial past.
It's a little-known fact, but the first Australian payable gold discovery was made at Ophir Reserve in 1851. 30 kilometres northeast of Orange, Ophir Reserve if the spot to go for camping, fishing, fossicking, and exploring the old diggings, however, don't expect a 'museum' experience as the area remains untouched and as the diggers left it all those years ago.
You can hire a gold pan from the Orange Visitor Information Centre and try your luck at fossicking for gold in Summer Hill Creek.
Location: Ophir Road
8. Explore the Arch Cave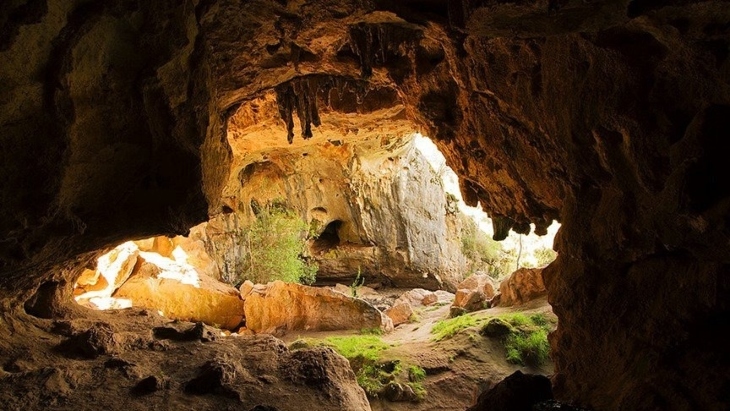 If you have a family that needs to be on the move, get your adventure on at Orange's Arch Cave.
Explore Arch Cave (also known as Borenore Karst Conservation Reserve) along the easy Arch Loop Track, a short walk from the picnic area and look for stalactites, stalagmites and columns in the cool cavern. This easy 1-kilometre loop will take you through gorgeous arches with picturesque openings. There's a well-maintained staircase or a more exciting option that involves a bit of light scrambling, but whichever route you choose, the Arch Cave is a beautiful way to get into the great outdoors.
Location: Borenore Karst Conservation Reserve
9. Visit Pinnacle Reserve and Lookout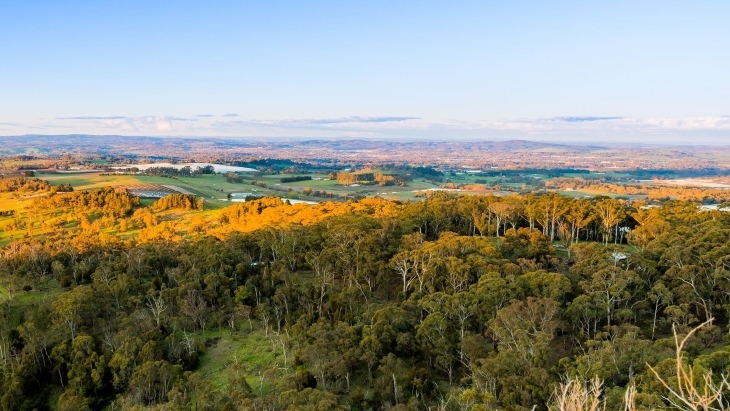 For sunrise and sunset lovers (hands up!), one of the best things to do in Orange is to see the changing light of the sun from Towac Pinnacle.
Pinnacle Reserve and Lookout is set amongst the tall shady gum trees on the southern side of Pinnacle Road and provides the perfect place for a picnic before or after your walk.
The northern side of the road has a walking trail that climbs to Towac Pinnacle with spectacular views of the Towac Valley.
Enjoy the facilities for a leisurely lunch with the tribe at the picnic shelters and use the barbecues nearby.
Location: 1189 Pinnacle Road, Canobolas
10. Go Boutique Shopping in Orange
If you have shopping on your mind, then Orange undoubtedly has something for everyone - from indi stores and boutiques to markets selling shoes, jewellery and original artworks!
You absolutely positively cannot miss The Sonic for an exciting selection of clothing, accessories and homewares from some of Australia's top designers. Grab coffee and a snack before venturing on to other firm favourites, Cint Boutique, The White Place, Mary and Tex Curious Emporium.
Locations:
The Sonic: 33-35 Sale Street
Cint: 28A Sale Street
The White Place: 100 Byng Street
Miss Mary Mac: 125 Summer Street
Tex Curious Emporium: 187 Summer Street
Other Regional Highlights in NSW
The Best Farm Stays in NSW
Where to go Glamping in NSW
10 of the Best Things to do in Berry

Have you signed up to our newsletter? Join ellaslist to get the best family and kid-friendly events, venues, classes and things to do NEAR YOU!