The Best Airlines With A Kid-Friendly Business Class
The Best Airlines With A Kid-Friendly Business Class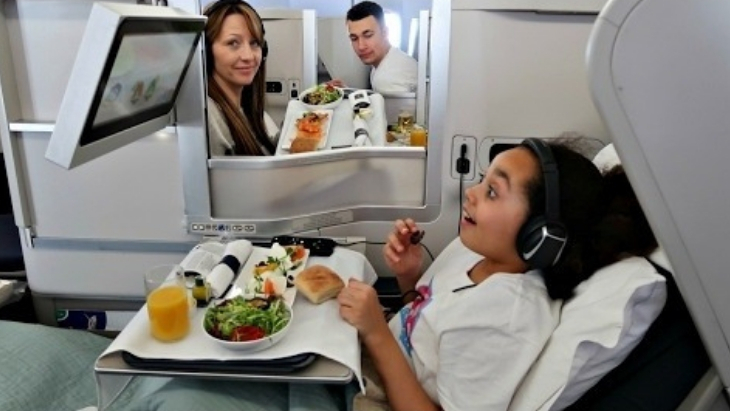 By: Phoebe Ackland, ellaslist
There is a lot of debate over whether or not children belong in business class when flying. Many (most likely childless people) argue that paying the extra is specifically to avoid the mosh-pit noise of economy and that they should be able to prep for a business meeting, complete work mid-flight, or get a good night's rest in peace and quiet. This would of course, mean that parents have to miss out too.
Scoot have banned kids from their business class, and and AirAsia X have a Quiet Zone section at the front of the economy section for guests aged 10 and above. Malaysia Airlines followed suit and has a kid-free upper deck on select flights. But don't fret, Flight Centre has given us a rundown of airlines that welcome families with open arms, whether the businessman next to you likes it or not.
1. Emirates
This Dubai based airline is sure to keep your kids smiling. Emirates is known to have more business class seats available than any other airline – and they have a particularly luxurious touch. You will receive a kit for infants that has all the essentials (nappies, bibs, wipes), there are change tables in the bathroom and each child receives a blanket buddy- either a panda, lion, camel or monkey from the Fly With Me animal toy collection. They will also receive a Lonely Planet activity pack loaded with entertaining stuff, and have access to their own stream of child's in flight entertainment- starting with coloured headphones and and ending with scores of Disney hits, Youtube videos, and cartoons. Enjoy the family check in desk, complimentary prams at Dubai Airport, and video games in the waiting room!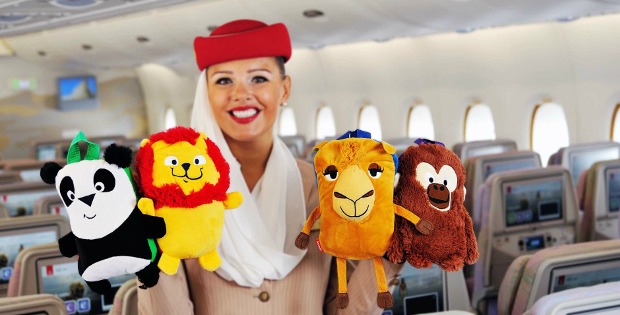 Source: Emirates
2. Qatar Airways
If you're lucky enough to visit the Qatar Airways Al Mourjan Business Lounge in Doha, you'll enter pre-flight family heaven- with private family areas (complete with leather lounges and wide screen TVs) as well as a children's nursery and high-tech games room. Babies have their own TV channel and receive a kit with all the essentials and a plush toy, as well as activity packs for older children.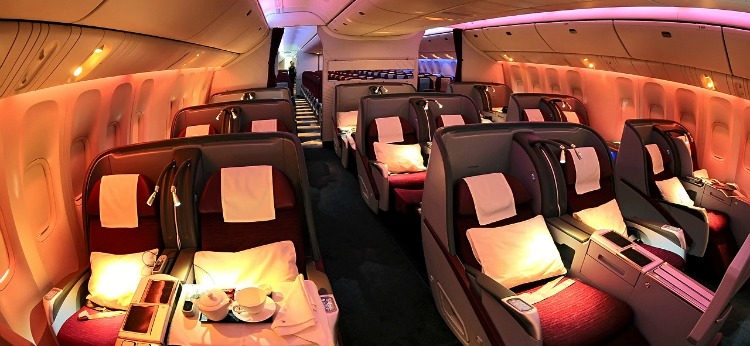 Source: Qatar Airways
3. Qantas
Our homegrown airline certainly hasn't left families behind when it comes to flying in style. Most of their lounges have family zones with iMac computers, Sony PlayStations, children's furniture, toys and books. The Qantas Joey Club gives out children's novelty passports that they can fill out with experiences of their flight, as well as special kids menus of animal-shaped sandwiches and of course, a kids TV channel.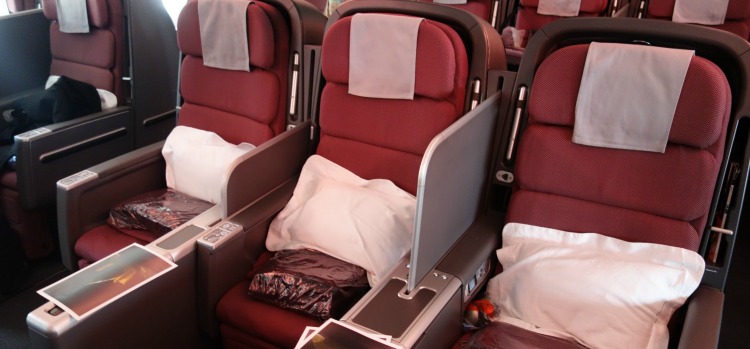 Source: Points Pinnacle
4.
EVA

Air

Taiwanese airline EVA Air makes the list due to exceptional commitment to theme! Hello Kitty lovers rejoice- the outside and inside of the Royal Laurel class is decorated with those loveable signature kitten characters, including faces appearing in the food, napkins, wet wipes…and even the sick bags! There are fully flat beds too so a good nights sleep in Hello Kitty complimentary pyjamas must be had. Children will really enjoy the novelty of this one.
Source: EVA Air
5. Etihad
Etihad really do care for your kids. On long flights, there's even a 'flying (fully qualified) nanny'- there to make your job easier and flight more enjoyable. They will greet you at the gate and be your extra set of hands to keep kids entertained and settled into sleep. Nannies have with them a 'bag of tricks' including arts, crafts and origami, hand puppets, and even might indulge kids in a bit of face painting. There's an entertainment system that functions as a kids club, and activity pack for every child over 3. Families have priority boarding and their own check-in spot.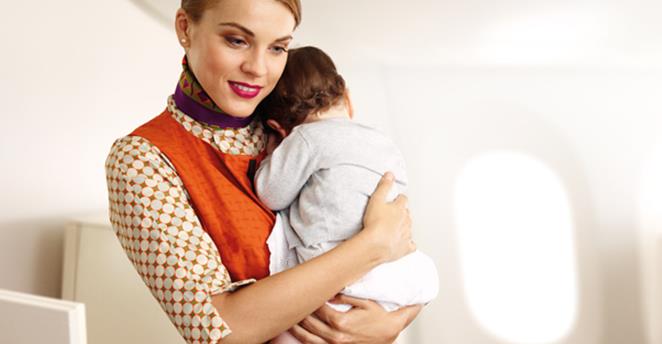 Source: Etihad
6.
ANA

All Nippon Airways

This one is particularly known for its amazing kids menu. The Japanese airline prides itself on its decorative bento boxes for kids- they are brightly coloured and decorated with stars on their bread buns and veggies cut into flower shapes, all prepared by a team of "mum and pop chefs" who make fun but nutritious meals for children of all ages (purees and powdered milk are also available). Origami packs and Pokemon cards are available for kids to play with.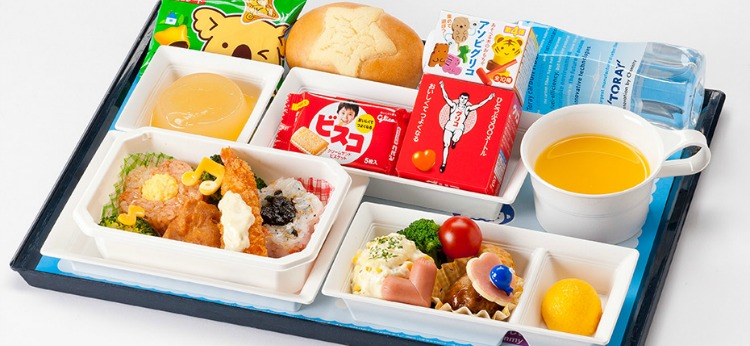 Source: ANA
ellaslist Recommends: SkyCouch
This one is available in economy class, and has the ellaslist seal of approval! Air New Zealand's Skycouch is a row of 3 economy seats that together create a flexible space- whether you want to stretch out or give your kids some extra room to play- it's like having your own couch up in the air! Perfect for a couple who wants extra space, or a parent travelling with 1 or 2 smaller children who want to stretch out and enjoy some more free space!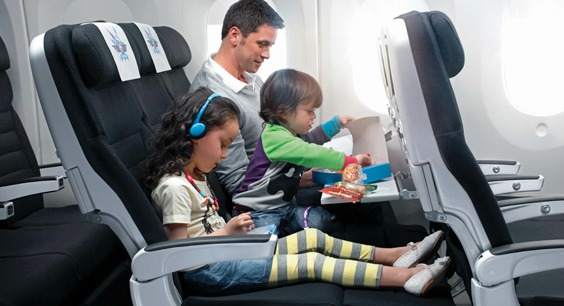 Source: cheapair.com
More Travelling With Kids
Have you signed up to our newsletter? Join ellaslist to get the best family and kid-friendly events, venues, classes and things to do NEAR YOU!