Southern Great Barrier Reef For Families On A Budget
Southern Great Barrier Reef For Families On A Budget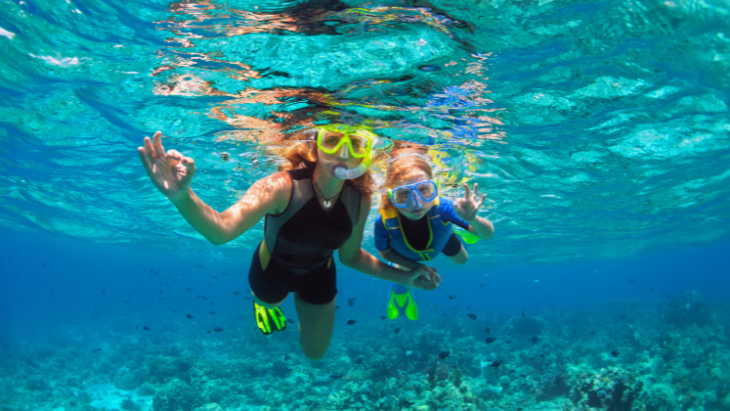 Planning a family holiday to the Southern Great Barrier Reef is like stepping into a living postcard, where azure waters meet pristine white sands, and a kaleidoscope of marine life awaits to be discovered.


This natural wonder is a treasure trove of serene islands, vibrant coral reefs, and underwater gardens teeming with colourful fish, offering a magical escape for families seeking both adventure and relaxation.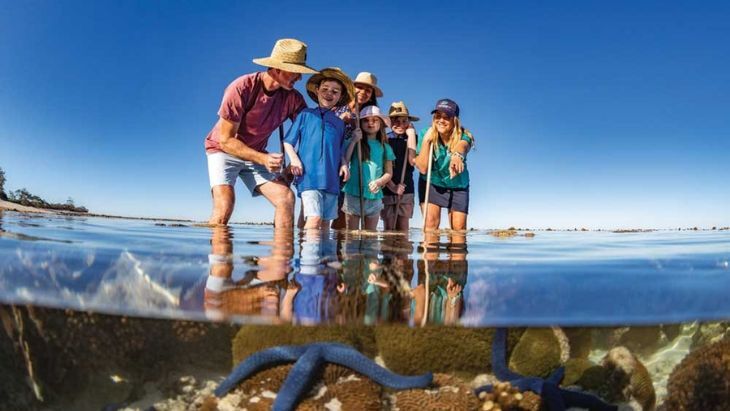 Whether it's snorkelling in crystal-clear waters, exploring hidden coves, or simply basking in the sun, the Southern Great Barrier Reef presents a myriad of unforgettable experiences - but first we need to address the two elephants in the room.
Money and time—two things families can never have enough of, right? But guess what? Your best starting point is Experience Oz. They've got unbeatable deals on family adventures that won't break the bank. Make that your first pit stop when planning your holiday.
First Tip? Experience Oz offers the best value for family activities, ensuring your trip is both fun and affordable. If in any doubt, make sure to head to the Experience Oz website when planning your holiday.
What is the best time to visit the Southern Great Barrier Reef?
Try May to September during the dry season. The weather is sublime, and you won't have to fight the crowds for a piece of paradise.
Activities by Age Group
Toddlers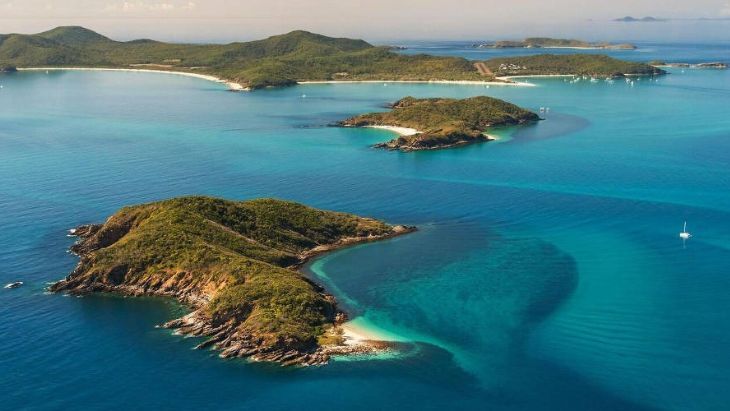 Great Keppel Island Day Trip: Just a 30-minute boat ride from Yeppoon, this trip is perfect for families with toddlers. With 17 white-sand beaches and top snorkelling spots like Monkey Point and Shelving Beach, you can expect a day full of adventure. The island is also home to short, family-friendly walks through sub-tropical forests, making it ideal for young explorers. Find Out More.

Cost: From $90 Per Person
Local Tip: "We love Great Keppel Island for the little ones; the beaches are calmer—perfect for the little ones to splash around."
Kids (5-9)
Heron Island is the go-to destination for young snorkelers. A two-hour ferry ride from Gladstone takes you to this island paradise. Feeling a little more boujee? The Heron Island Resort offers an enriching Junior Rangers program that lets kids aged 7-12 get up close with the island's marine life.

Cost: From $90 Per Person
Local Tip: "If your kids are new to snorkelling, try the Gantry or Shark Bay—despite its ominous name, it's an excellent spot for beginners."
Pre-teens (10-12):
Lady Musgrave Island, Lady Musgrave Island, accessible by a 90-minute boat ride from Bundaberg or the Town of 1770, is a living showcase of a variety of corals and tropical fish. Your pre-teens can snorkel beside clownfish (think Nemo!) and even witness manta rays. Learn more.

Cost: From $245 Per Person
Local Tip: "Consider booking with Experience Oz for the best value trips to the island."
Teens (13-18)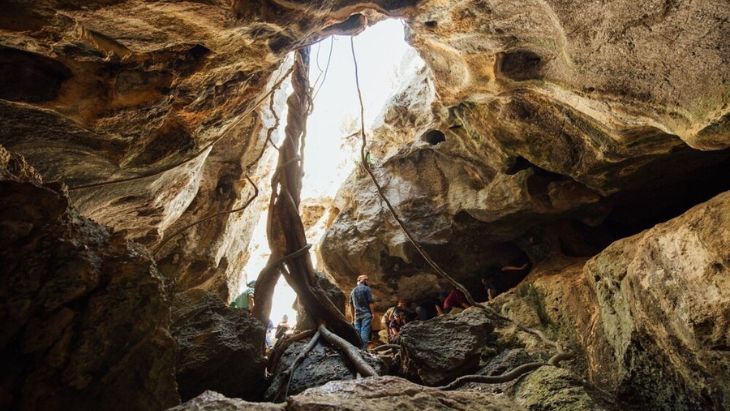 Capricorn Caves Adventurer Tour: A challenging 2-hour tour - perfect for the big kids. Learn more.

Cost: From $80 Per Person
Capricorn Cave Explorer Tour: A 90-minute exploration of hidden caves like the Deep Vault Cave and Flowerpot. Learn more.

Cost: From $65 Per Person
So go ahead, book that trip and create those unforgettable family memories; with a guide like this, how can you go wrong? If you want to explore more of the Southern Great Barrier Reef you'll find everything you need to know right here on the Experience Oz website.
More Holiday Reads
Affordable Family Adventures: Your Ultimate Guide to Budget-Friendly Activities on the Gold Coast
Sydney Staycation on a Budget: Fun-filled Adventures for Families with Young Children
Unlocking Cairns on a Budget: A Family Travel Guide You Can't Miss