How To Do Disneyland With Toddlers
How To Do Disneyland With Toddlers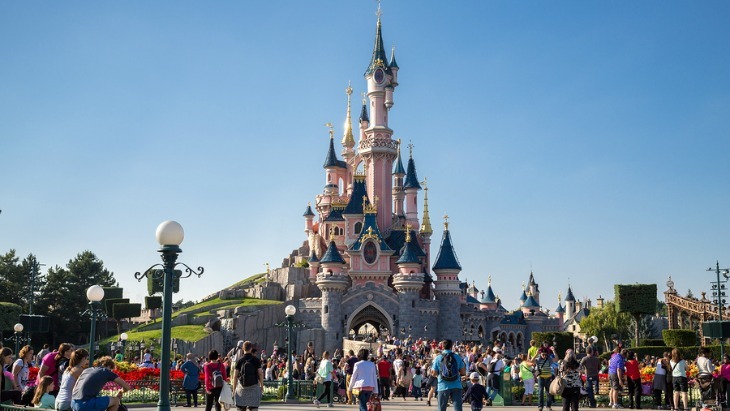 By: Phoebe Ackland, ellaslist
Don't let nap times, tantrums and weary little legs put a damper on your day at the happiest place on Earth! Disneyland has become kind of like a rite of passage for young families, so here are a few hacks to make your visit with toddlers run a little smoother.
1. Fantasyland: get there early! Here is where most of the little kid's rides are, so get here super early (like from as soon as the park opens) and hop in line. Lines get really long really quickly. There are no Fast Passes available here either.
2. For Hot Weather: Head to Small World! It's one of the most air-conditioned parts of the park and will give you a cool 15 minutes or so of entertainment.
3. Toon Town: a must-see for little ones. They can run around a little more here than in the rest of the hustling, bustling park. Lots of characters are usually found here, too.
4. Frontier Land: where you should head for a little relaxation. The whole Disneyland experience can be extremely overwhelming, and Frontier Land is a little bit off-the-beath-track so it might serve as a bit of a reprieve. There's a petting zoo, arts and crafts, and often many of the lesser-known characters.
5. Have A Schedule, But Prepare For It To Fly Out The Window: It is definitely recommended that you have a gameplan of places you want to go and roughly when, but know in the back of your mind that things will get thrown off plan. Go with the flow- it's Disneyland!
6. Put A Rest On The Rules And Regulations: Sleep times, nutritious meals and not over-exciting the little ones are all household rules that are sure to be broken at Disneyland. Have in mind before you go that the kids will likely eat Mickey-Mouse looking ice cream for lunch and might not even get round to their afternoon nap. But hey, it's all part of the fun.
7. Prepare For The Comedown: From what we can gather from numerous blogs about going to Disneyland with toddlers, the aftermath should definitely not be underestimated. Once all the excitement is over and sugar kicks have settled, kids are likely to thrown tantrums as they are pushed back into routines, and are utterly exhausted from all the fun. Hopefully, it will be worth it.
8. Go All Out, Or Reconsider Going At All: Although it's a great idea to go to the park with some money-saving hacks to make the splurge a little more affordable, just know that there are always unforeseen costs at Disneyland. Whether it's something necessary that you've forgotten or a souvenir you just can't see your child leaving without, we guarantee there will be a few add-ons to break the bank.
9. Try To Get Them To Nap: Whether it's just in the pram or you have some serious restraint and head back to the hotel, try as hard as you can to get your little ones to nap. It could spoil the rest of your day (and night) if they don't.
10. Magic Hour: This is when you pay to get into the park early- like super early. The crowd-less park really is a joy, and gives you time to explore, snap some pics or go on the popular rides that are sure to be chockablock later in the day.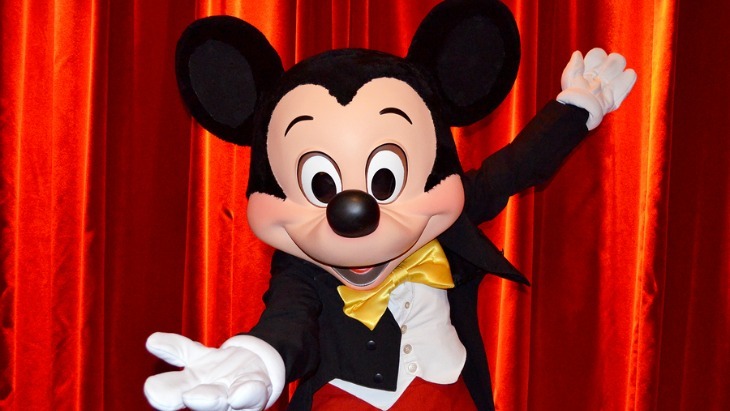 11. Rider Switch: If you're a family of 4 with one baby and one toddler or older child, Disneyland will still accommodate you. The Rider Switch card allows one adult to take the other child on a ride whilst the other parent minds the baby, and then the parent that missed out can queue jump and get on that right with the older child whilst the other parent has a turn baby-minding. The child gets 2 goes, the baby is minded and the parents don't miss out = winning!
12. Prams: Don't head to Disneyland with toddlers without them! And make sure you bring your own, as they are exxy to hire.
13. Character Dining: The general consensus seems to be that character dining is pretty worth it, and a fantastic experience for toddlers. We recommend it if there is a particular character or even a few that your child is just crazy for. However, make sure you call the hotel or venue beforehand and make sure that specific characters will be there during your breakfast, lunch or dinner seating- there have been some disappointing tales of guests who've chosen the wrong session and missed out. It's an awesome way to have some one-on-one time with a character without the lines or frantic-ness of the park.
14. Get Into The Spirit: The thrills of Disneyland are like no other. Toddlers will enjoy getting in the spirit to make sure you've packed their Disney princess dresses or hero capes to wear around the park.
15. Snacks: They will be your best friend during waits in lines, so pack a plethora!
16. Dining: Dining in the park can get really exxy, especially when toddlers end up leaving three-quarters of it. Try to eat a huge breakfast outside of the park to avoid snacking, and hea home for dinner. Maybe treat them to lunch inside the park, as some of the food really is an experience in itself.
17. Buy Souvenirs Beforehand: Toddlers are bound to put on the waterworks for Minnie ears or the like. Buy some for cheap online before your big Disneyland adventure, or make your own.
18. Don't Miss The Parades: These are truly exciting, and toddlers will be mesmerised. It's a great way to get into the spirit, and check out heaps of characters. Make sure you schedule one in.
19. Money-Saving Hacks: Check the weather ahead of time and pack sunscreen/ponchos accordingly as these are the kinds of add-ons that make a day out at Disneyland not so wonderful. Water is super expensive so bring sippy cups and refillable bottles to fill up at the free stations.
20. Peter Pan's Flight: This should be the ride you head to first, as it seems to be one of the most popular. Get there early! It's in Fantasyland, so once you're there, you can get to all the most popular rides for little ones.
21. Your Little Ones: Write your mobile number on their arms in sharpie at the beginning of the day. Make them wear bright colours or something you'll notice in a crowd.
22. Disneyland App: This is a MUST download before you head to the park- it tells you wait times for rides, where the characters are lurking, where the bathrooms are, and doubles as a map too. Winning!
23. Avoid Disappointment: Check out ride height requirements before your visit. Nothing will cause a tantrum quicker than telling your Indiana Jones-loving 4-year-old that they're not allowed to ride his ride. Also, check out if there are any ride closures or disappointment-making scenarios.
Have you signed up to our newsletter? Join ellaslist to get the best family and kid-friendly events, venues, classes and things to do NEAR YOU!