Hooray! Airport Departure Cards To Be Scrapped For Good
Hooray! Airport Departure Cards To Be Scrapped For Good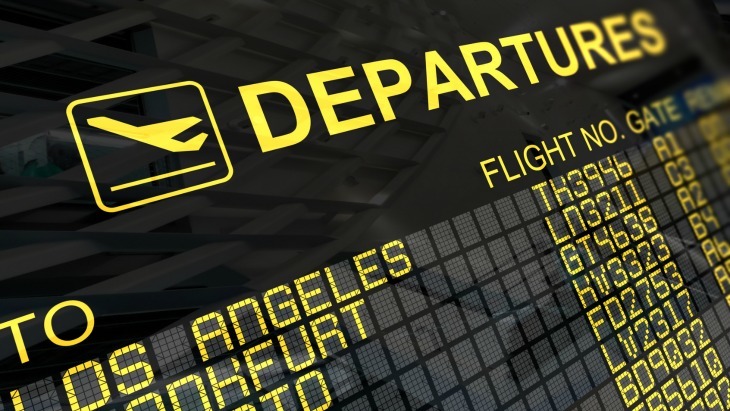 By: Alex Harmon, ellaslist
There's a lot of annoying things about overseas travel with kids - the packing, the passport photos, the extra baggage, the prams, the jetlag.... I could go on. But one of the things that really gets my goat is filling out those pesky green departure cards for the whole family at the airport. I'm scrambling for a pen, I'm flicking through passports for numbers and expiry dates, I can never remember the flight number, my handwriting is so messy from trying to do them as quickly as possible without losing a child or bag or passport... and then there's that trick question, "Country where you will get off this flight or ship". Do they mean our stopover country? Do they mean the destination? Do I change the flight number when it's two flights? I still don't know.
So when I heard the news that these cards would soon be axed, I did a little happy dance. I could never understand, in this digital world that we live in, why they were necessary to be hand written and with so much detail, when the information about my departure has already been captured at the check-in desk. I can book a flight online, sort out a visa, check my luggage in, even drop the luggage to the plane all without speaking to a person or lifting a pen - so why this? It's like flying to the moon and having to arrive to the rocket launch by horse and cart.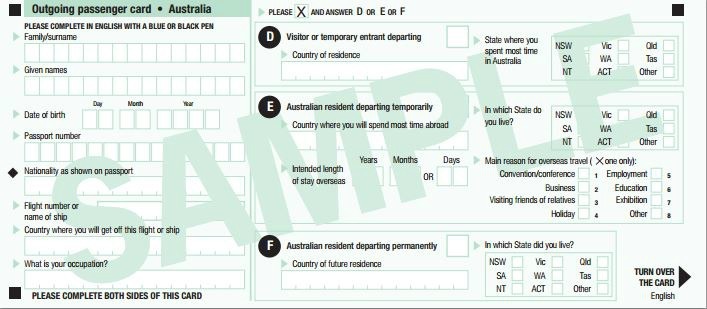 A More Seamless Trip For All
According to news.com.au, the departure card, or Outgoing Passenger Card (OPC) has officially been scheduled to disappear, and the orange Incoming Passenger Card (IPC) will be next.
"Removing paper-based manual processes is integral to achieving a seamless and automated traveller experience," the DIBP said in a statement to news.com.au.
"The DIBP has been reviewing the use of paper-based passenger cards.
"Recognising the importance of the data collected on paper-based cards, DIBP has worked closely with the Australian Bureau of Statistics to identify and successfully test alternate data sources instead of relying on manual collection by paper-based cards.
"The Government is focused on low contact automated border clearance processes and technologies to manage the 50 million travellers expected annually by 2020."
So the government finally realise that they can access passenger information from other sources! Like the customary Facebook check-in you all do at the airport (I'm kidding... although maybe one day!?).
There is no formal date but according to our research it is likely to come into place between mid-2017 and early 2018 – followed by incoming passenger cards in 2018/19. Hooray! Bloody Marys at the airport lounge, anyone?