High Speed Bullet Train To Connect Sydney And Newcastle
High Speed Bullet Train To Connect Sydney And Newcastle
By: Alex Harmon, ellaslist
Imagine being able to travel from Gosford to Homebush in less than 20 minutes. Seems unbelievable. But it could be a reality if the government gives the green light to this 300km/h Japanese style bullet train proposal.
The high-speed rail network would link Newcastle to Nowra and change the lives of so many people, combatting traffic congestion and blowing up the housing crisis - and that's just the beginning.

Image via Daily Telegraph
The incredible plan would see a trip from Gosford to Homebush – which would become Sydney's new terminus – take 15-17 minutes, a whopping five times faster than it does now.
Bennelong Liberal MP John Alexander said this week that the "strategic decentralisation" recommendations he has been pushing for since the 2016 election could be likely in the next five years.
A New Mega City
The federal inquiry has heard evidence from Korean, Chinese and Japanese high-speed rail operators, who say that trips from Newcastle, Goulburn and Nowra to the metro hub in Homebush could take just 30 minutes.
"When you take in Nowra, Goulburn, Southern Highlands, Wollongong, the Central Coast, Newcastle and Maitland (with Sydney), it's like a 10-city city," Mr Alexander said.
"And if you can go (between all these locations) in such a short space of time, you've just leveraged it into a megacity."
Don't Hold Your Breath
The government have been talking about this magical train for only, oh 45 years, so let's not get too excited about the idea. In 1984 then PM Bob Hawke rejected the plans for a high speed rail network between Sydney and Melbourne which was proposed to cost $2.5b because he deemed it uneconomical.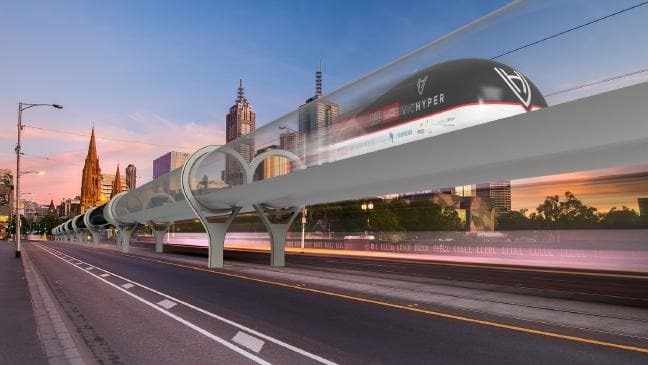 "We've been talking about high-speed rail in Australia since the 1980s and nothing ever happens. So maybe it's time to look at more affordable options," Professor Rico Merkert, from the University of Sydney's Institute of Transport and Logistics Studies, told news.com.au. He suggests the rather lamely-named "medium-speed rail" - trains that operate on new or existing tracks that travel at speeds of between 160km and 250km/h.
Currently a trip to Sydney from Newcastle takes around 2.5 hours on the NSW Trainlink network.
What do you think of the plans? Would it affect your life for the better?