Get Your Family Off The Beaten Path In New Caledonia
Get Your Family Off The Beaten Path In New Caledonia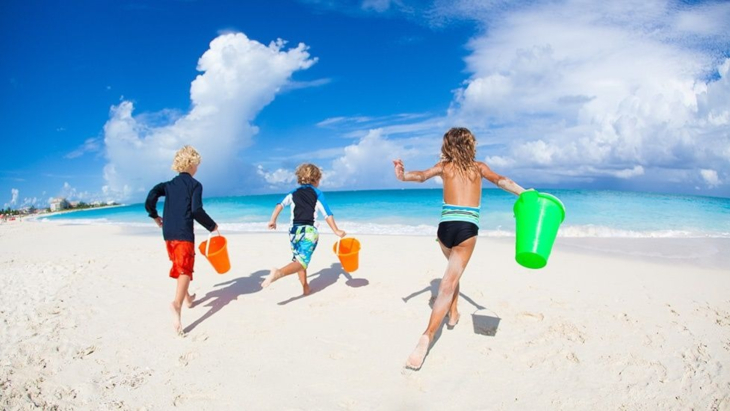 Beautiful beaches? Tick. World-Heritage oases? Tick. Kids clubs? Tick. French cheese? Tick. Yup, the stunning archipelago of New Caledonia is a haven for family holidaymakers, particularly those looking to engulf themselves in nature. While a lot of Australian families choose Fiji or Bali for their family holidays, New Caledonia is climbing the holiday hotspot ranks thanks to its breathtaking coastline, world-class coral reefs, family-friendly accommodations, and abundance of natural attractions.
If you're a family of adventure-seekers who love nothing more than getting amongst nature and savouring secluded gems and untapped hideaways while on holiday, New Caledonia is just waiting to take you off the beaten track.
Discover Secret Beaches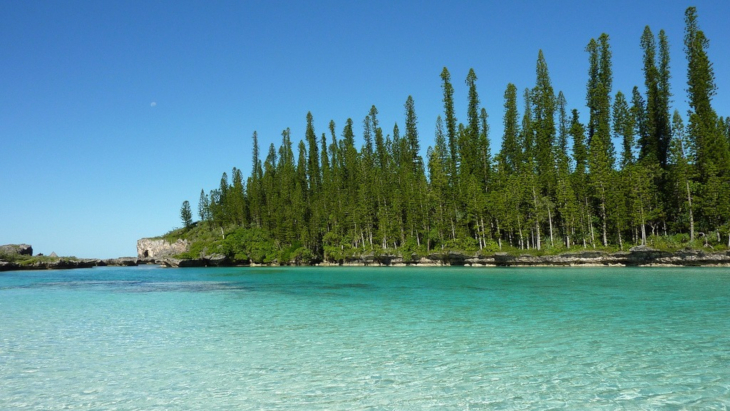 Piscine Naturelle
Feeling powdery-white sand between your toes and soaking in absolute azure waters is a given when visiting New Caledonia. If you want to avoid the crowds and take the kids to some of New Caledonia's hidden beaches, you can't go past Piscine Naturelle. Meaning 'Natural Pool' in English, Piscine Naturelle is an iridescent natural saltwater lagoon in the Isle of Pines and has been known to be virtually deserted on any given day. Flanked by a mix of pine and tropical trees, Piscine Naturelle is ideal for snorkelling with its crystal-clear waters, abundance of colourful fish and attractive coral life.
If you're visiting the lush island of Lifou for the day, head to the secluded Jinek Bay. Relatively untouched, Jinek Bay is one of the Pacific Islands' most pristine marine ecologies and is home to over 2,000 fish species. Here, families can enjoy the serenity and make the most of the crystalline water with a bit of snorkelling.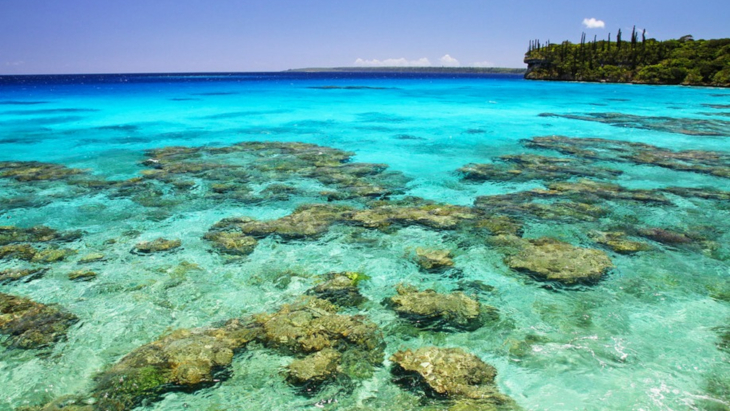 Jinek Bay
Spot Some Sea Turtles
Bourail on the West Coast of New Caledonia is a feast for the senses with its serene beaches, rugged rock formations, and poignant historic sites. Known as the 'Cowboy Country' of New Caledonia, Bourail is also home to thousands of swimming sea turtles. If getting up-close-and-personal with these gentle giants is a bit daunting for you, a hike along Bourail's Le Sentier des Trois Baies (Path of Three Bays) track is the next best thing. The 4-kilometre trail is an easy walk for parents and kids and puts you in prime turtle viewing position. The secluded bays dotted along the track are great for a picnic pitstop.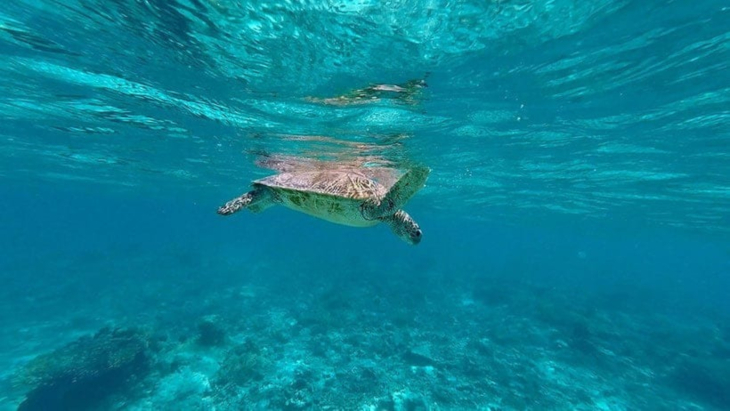 See The Sights On Horseback
Apparently, in New Caledonia, kids learn how to ride a horse before they learn how to walk! The Pacific paradise is home to thousands of wild and trained horses, so hopping aboard a saddle on a horseback tour is a great way to see the magnificent sights. If you'd like to escape the ocean for a day, Parc des Grandes Fougères – meaning 'Park of large ferns' – is a picturesque 4,500 hectares of tropical forest in Farino along the West Coast. Their dedicated 1-day and 2-day equestrian excursions take visitors across stunning terrain engulfed in native flora and fauna.
If you're looking for horse-riding closer to Noumea with accommodation included, Les 3 Boucles is a family-friendly cattle station in Thio. Get to experience true ranch life in the Great South with Les 3 Boucles' horseback trails, rugged walking tracks and gorgeous rural surrounds. Farm-fresh produce and home cooked meals are available when staying at one of their charming chalets.
Go Chasing Waterfalls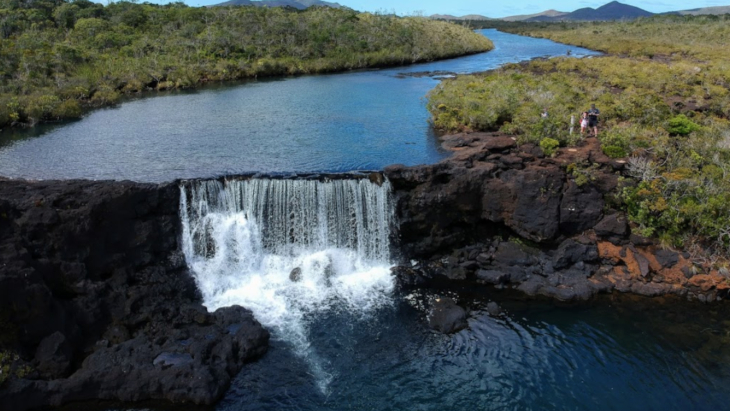 Chute de la Madeleine
The Blue River Provincial Park is 9,000 hectares of untouched wilderness, freshwater lakes, distinctive red soil, plant life and bountiful waterfalls in New Caledonia's Great South. Hire a car and take the kids for an adventure-filled day of hiking, nature watching and waterfall chasing. One of the most glorious waterfalls in the park is the iconic Chute de la Madeleine (Fall Of Madeleine). Several well-signposted trails lead you to these stunning freshwater falls, and while swimming in the lakes isn't permitted, the views and sounds are well worth the trip. Guided tours of the park are on offer and are a great way to learn all about the geology and wildlife of the land, and find the best spots for a relaxing dip. While you're in the Blue River Provincial Park, don't miss the opportunity to go kayaking through the hundreds of submerged bleached gum oak trunks in the famous Drowned Forest.
If you're keen to go waterfall hunting on the East Coast, the Cascade de Tao (Tao Waterfall) in Hienghène is the most impressive and tallest waterfall in all of New Caledonia. Located in Reserve du Mt. Panie, the Tao Waterfalls cascade at over 100 metres, plunging in two dramatic leaps from the rugged mountains above. The stunning falls are best accessed by foot (the trail is well signposted), so you and the kids can enjoy a swim in the lagoon below.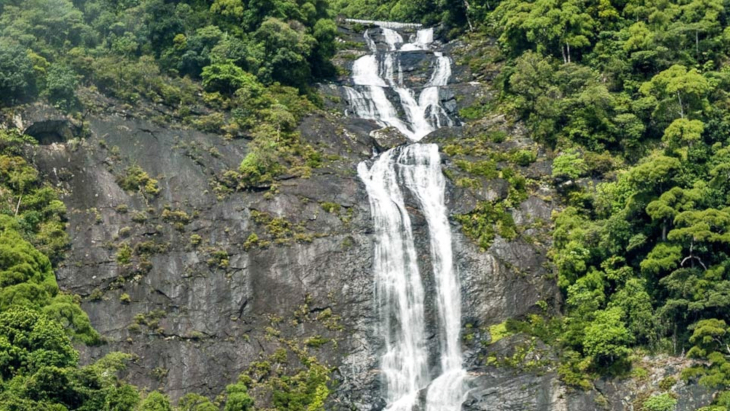 Cascade de Tao
Visit A Vanilla Plantation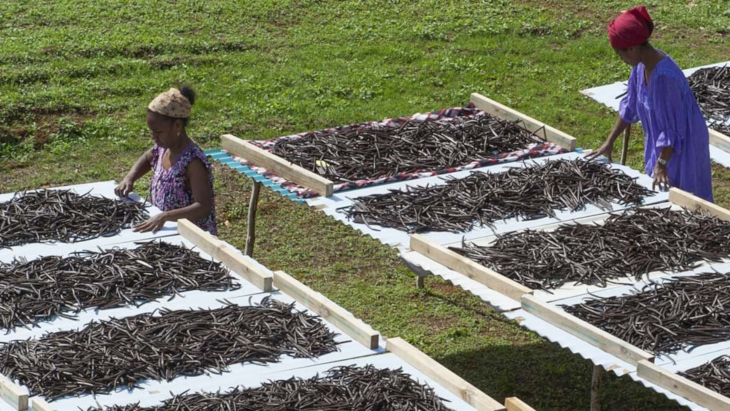 Vanilla Plantations of Lifou
Who wouldn't love to run through a field of vanilla flowers? Well, in New Caledonia, you can! Another highlight of visiting Lifou is the abundance of vanilla plantations that you can visit for the day at Jozip, Mu, Mucaweng, or Traput. Did you know that vanilla comes from an orchid plant? The kids will love learning this and many other interesting facts as you study the lifecycle of vanilla plants and see why New Caledonia is known for producing some of the finest vanilla around. And yes, you will get to sample some delicious vanilla from the gift shop.
Click here to check out the top experiences of New Caledonia.