A Family Friendly Trip To Melbourne - Family Review
A Family Friendly Trip To Melbourne - Family Review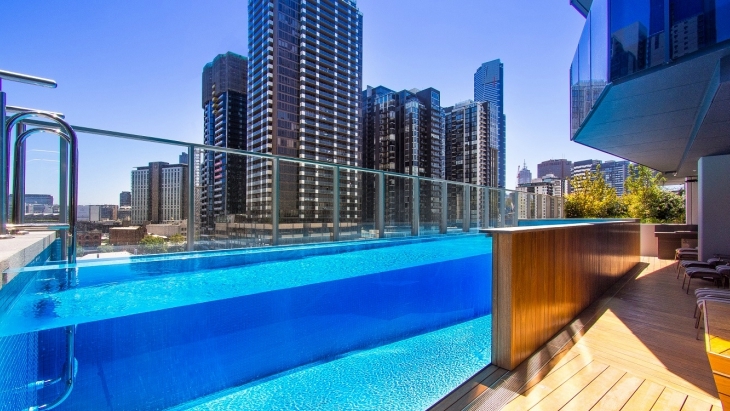 By: Emily O'Brien, ellaslist explorer
Looking for a family-friendly trip out of state that won't break the bank? Think Melbourne.
We wanted to find somewhere fun to visit for a summer holiday and Melbourne seemed like a great economical option. It's easy to get to with quick flights and loads of family-friendly activities. You could drive if you live in NSW or ACT but we opted to fly. With flights under $200 round trip per person and under 1.5 hours, it was hard to pass up.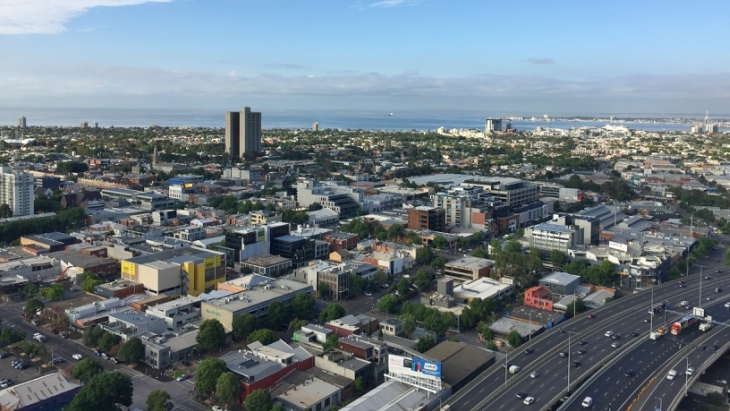 Southbank
This was our first trip to Melbourne, but I'm a city girl at heart so I knew it was all about choosing the right neighbourhood. After a little bit of research, we booked a stay at Imagine Marco in Southbank. It had exactly what we wanted: a modern style, pool, balcony with a view and an affordable suite option. Suites are great because everyone can spread out and have a little space (much better than just everyone piling in one room) and we knew we wanted to make at least brekkie in every day. The Southbank area sounded like a neat eclectic mix of being either close to places we wanted to see or close to multiple transportation options. (Spoiler alert: the hotel did not disappoint!) We ended up with a 2-bedroom, 2-bath suite with lovely views and a great open layout, which worked well for hanging out while doing like food prep in the kitchen and still feeling connected to all the family action.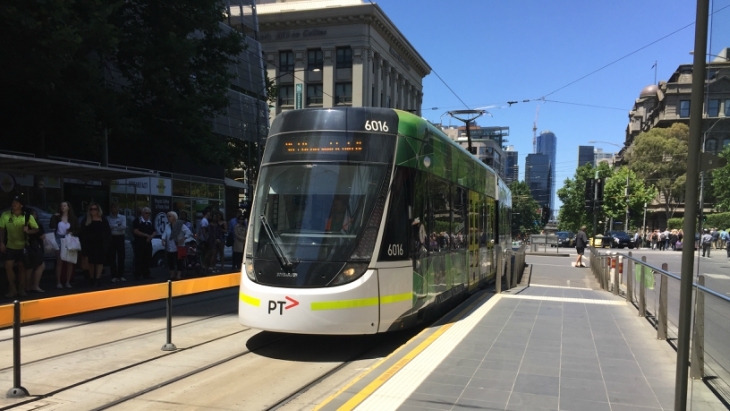 Free Tram
There's a free tram that runs through Melbourne's CBD and you should take full advantage of it. It's sooooo easy. If you're hopping on and off in the free zone, you don't need to buy tickets, you just hop on at a station that says Free Tram Zone and then get off where you need to within the zone. The programmed announcements also warn you when you are nearing the end of the free zone, so if you are unsure of the boundary, you can just use that as a stopping point. We hopped on a few times without much rhyme or reason; it was fun to explore and took some of the load off our daughter's legs. (She's a great walker, but after about 30 minutes at a time, she's ready for a break.)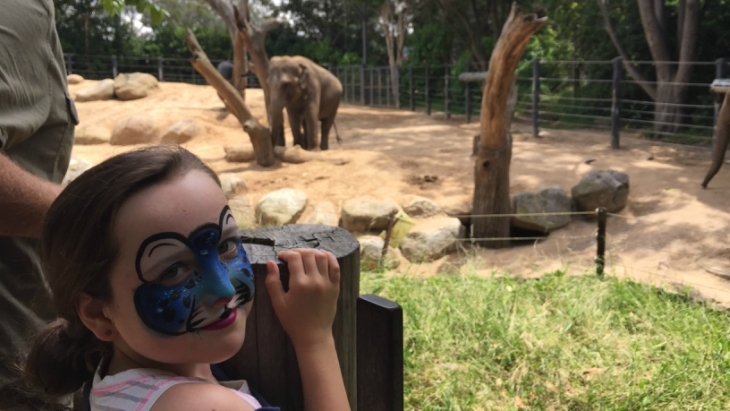 Things To Do
Melbourne Zoo
You can easily access Melbourne Zoo by tram. You will need tickets to get there, but it's a straight shot down one line from the CBD. Just pop in a convenience store and purchase cards. It's quick, cheap and painless. I could not believe how big this zoo was! There were heaps of animals to see. The zoo has a great layout with multiple loops attached to the main path, so it's easy to navigate and also great for staying together without losing someone in the group who is a fast walker. (Guilty.) The whole area is pram-friendly with lots of places to stop in for a cold drink or grab a nibble when hunger strikes. There was free face painting near the lion exhibit and the 15-minute wait was well worth it. (I heard some days it's up to an hour.) It was cool to watch my daughter transform into a blue snow leopard right before our very eyes. Melbourne Zoo also participates in multiple eco-friendly projects, such a mobile phone recycling program, which reduces the demand for conflict minerals, such as coltan, and proceeds are donated to fund primate conservation. (So pull yours out of the junk drawer and recycle it there.) They're also raising awareness about outdoor balloon use, which is polluting our waterways and oceans, harming wildlife.
SEA LIFE Melbourne
If your family likes marine life, Sea Life Melbourne is a GREAT way to spend a morning. Their new exhibit, Ancient Oceans, had just opened. We found it interactive and educational; it teaches you about creatures that lived millions of years ago. I like when learning is so fun that you don't even realize you're absorbing the information. We found ourselves losing track of time, which is always the best in my opinion. If you have the time, opt for the 4-D movie in the penguin exhibit. It's probably meant for kiddos over 5 (a few scary bits), but it's cool to see, hear and feel the video come to life. It even snows during the show!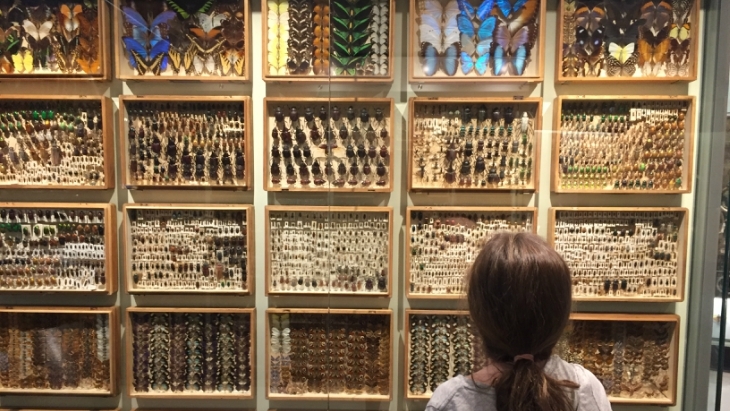 Melbourne Museum
Melbourne Museum was super cool. Really, everywhere we visited was incredible, but this museum seemed to go on forever with each exhibit just as good as the last. Despite a lot of people there, you never felt on top of anyone else. It was easy to see everything you wanted to and they had heaps of interactive displays for the kids. We learned about everything…really, everything! Dinosaurs, how emotions happen, how our brains work, insects, animals, you name it. They have some great cafes and resting spots located throughout, which helped elongate our stay. You can also leave the museum and come back (as long as you have your ticket), so we stepped out for a quick sushi lunch nearby.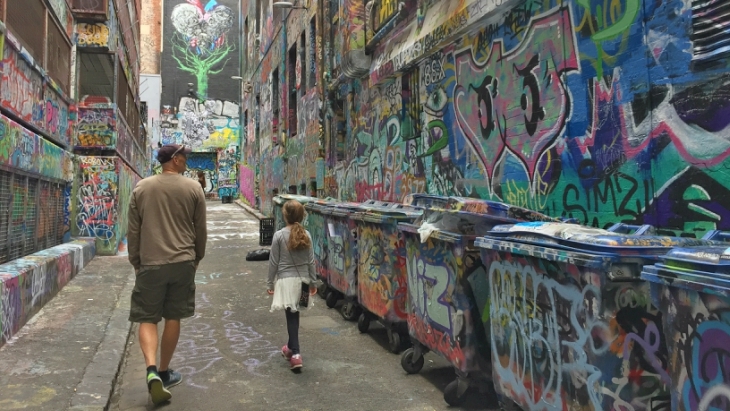 Walk through Hosier Lane
Hosier Lane is known for its graffiti. Definitely put this on your must-see list! It takes only 10-20 minutes to walk through and it was close to the Australian Centre for Moving Image.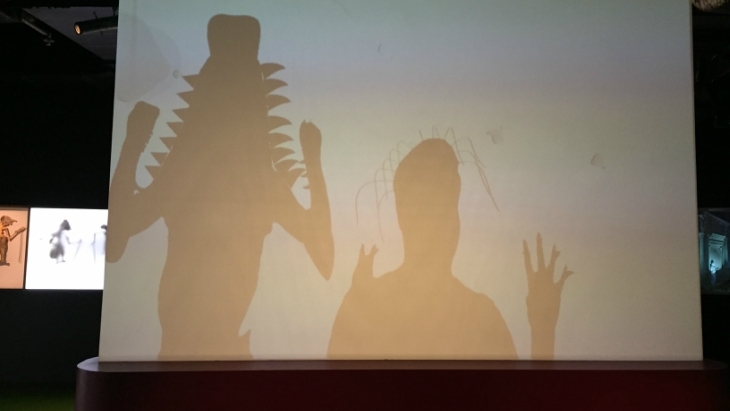 Screen Worlds at the Australian Centre for the Moving Image (ACMI)
On our final day of the trip, we stopped in ACMI for a few hours. With free general admission and located right in the heart of the city's action, we figured why not; we had some time to kill between checkout and the airport. The exhibit combines rare footage, digital games and interactive displays to travel back in the past of digital culture and into the future of different screen mediums. The photo above is of our daughter creating digital shadow puppets. The three of us waited in line to experience an 8-minute VR session (WOW!) and then kept pulling each other around the place saying, "Look at this. Have you seen this yet?" My husband and I got a big kick out of the Nintendo on display. (Does this mean we're O-L-D?) And it was fun to see how far film, TV and video games have come in the past few decades. My daughter did the flip book exhibit (free to participate in) and then we noticed you could print and purchase a flip book to take home. It was only $15 and we thought it would be the perfect memento of our time together, so we sprung for it.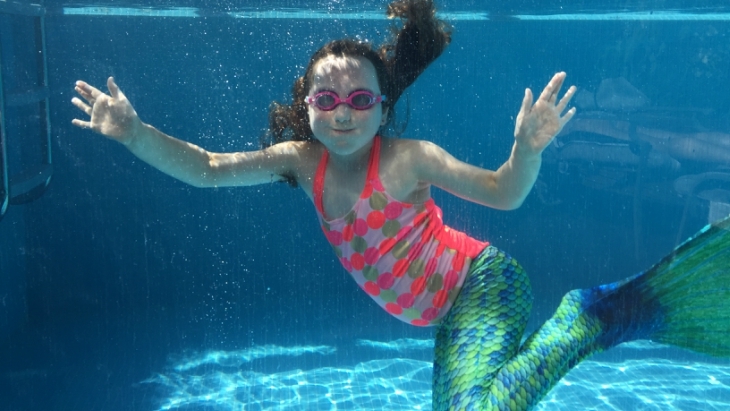 Money Saving Tips
If you want to save money (and who doesn't?), you might want to consider staying at a hotel that has both a pool and an in-room kitchen. Even eating one meal a day in can save you bundles of cash. We chose to eat brekkie and a couple of dinners in our suite. Because we travel quite a bit, I have a list of go-to items to grab at the closest supermarket to make oatmeal and quick breakfasts. Evening meals were kept super simple without a lot of ingredients: pasta with marinara, tuna sangas and tacos. I bought a bottle of dressing and salad mix (yes, pre-cut and pre-washed because mama's on holiday too!) and called it a day. Meals on holiday to me are more about assembling items rather than cooking. Another nice option if you have a pool is to spend the afternoon or evenings in. We did all our activities in the morning and then headed back to the room mid-afternoon for some down time before splashing around in the pool. My daughter loved that you could bring in pool toys (and her much-loved mermaid tail!) and I loved that she got some extra time to burn off vacation energy. (Do kids have more energy when on holiday? It sure seems like it.)
Between the hotel, the incredible exhibits and exploring the city by foot and by tram, it was a cracker of a trip. I'd go back to Melbourne in a heartbeat.