Road Trip Prep: DIY Car Maintenance And Storage Options
Road Trip Prep: DIY Car Maintenance And Storage Options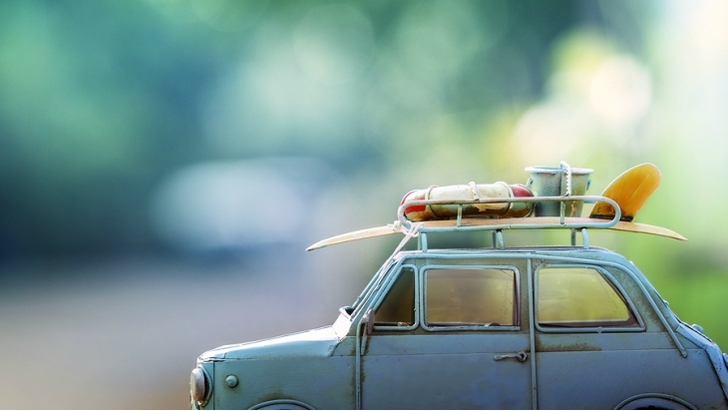 By Hayley Dean, ellaslist
School is over, Work is over (almost) and it's finally (WOOOOHHHHOOOO) time to start thinking about packing those bags and getting the car ready for the big trip. For tips on surviving that journey, read our recent road trip guide.
My Pop (Grandfather) was a stickler for car maintenance. He taught me a few simple tricks when I first started driving. If I turned up to their house with an unwashed car, you can be sure it was sparkling clean before I left, especially my windscreen! All these years later, I'm constantly surprised to find so many friends don't know how to change a tire (And no, the answer is not to call NRMA Lisa!). As friends of ellaslist, we can't possibly let you take off on your journey this year without first making these simple checks.
Unfortunately, my Pop passed away the year before last, so I turned to the terrific team at Ashbury Service Centre in Canterbury for some top pointers on getting your car ready!
1. Top up Liquids
Pop open the bonnet and check your engine oil and windscreen washer. An engine running with not enough oil and cause considerable (and expensive!) damage, and not being able to clean your windscreen is a major safety concern.
2. Tyres
Have a look over the tyre to check that the tread and pressure is even. Check your spare tyre is in good condition in case of a blow out, and make sure the necessary tool kit is there also. Take a drive to your local service station and check there is enough air in your tyres. The right pressure (PSI) is usually on a sticker inside one of your car doors. It's so easy to do – you've got this ladies!
3. Air conditioning
If there is one thing you want during a summer road trip its Air Con. If you've noticed it's been unreliable, it stops / starts makes you sneeze then it's best to get a technician to have a look over it. It may be the difference between a 'cool' trip or a steamy one.
4. Roadside assistance
If you aren't sure whether your membership is current, now is the time to have a look into it. The market has caught up with demand and there is no longer a monopoly on the market and there are plenty of options to choose from. Ask around, your local mechanic may even offer it free of charge when servicing your car. Be aware that some programs may have waiting periods after you join so plan in advance. Whilst you in looking at your paperwork, ensure that your registration and insurance is up to date.
5. Fill up before you leave
Sounds obvious but it's so easy to forget. Fill the car up with petrol before you hit the freeway. Service Stations on major roads always have higher petrol prices and it's well known that prices spike on and around public holidays. Breaking down on the side if the road is never fun (or safe with kids onboard), especially over something as silly as an empty petrol tank.
Ok, so you've checked over the car engine and tyres, filled the car up with petrol and yes Pop, the windscreen and back window are clean. It's time to think about packing the car. And by the way, if you found any of the above a little challenging, perhaps set yourself a New Year's Resolution to learn how. The team at Asbury Service Centre run Ladies Car Care courses that will leave you feeling invincible. It's now very much on my 'to do' list.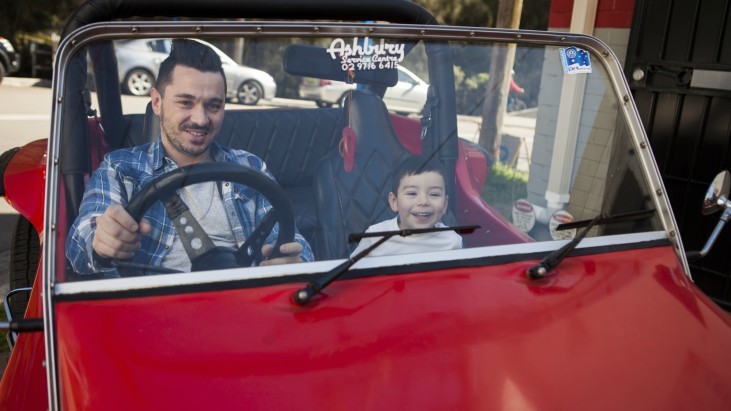 Image courtsey of Ashbury Service Centre
Right, now let's start packing. You've got 8 suitcases, 42 gifts, every toy your child ever owned (and suddenly can't live without), 5 bikes, 3 scooters and an esky all to fit in the back of your family SUV. Um, how on earth is this going to fit?
This is such a huge topic to cover so let's start with the absolute basics; you must always ensure your windows are not obscured, it's so incredibly dangerous so let's think about alternative storage options.
1. Roof racks
Most SUV's and family wagon these days come standard with roof rails so why not put them to good use by installing a pair of roof racks. Roof Racks come in all sorts of shapes and sizes depending on what you would like to use it for; ski's, bikes, standard, kayaks etc and the make and model of your car. Be sure to speak to a professional, like the team at ARB about what the right options are for you. Cheap products can cause expensive problems and create dreadfully irritating noises when driving along the freeway at 110km per hour. What a headache!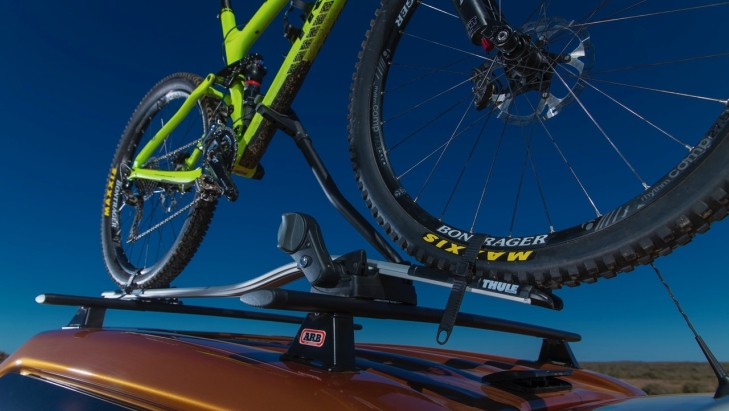 2. Trays and bags
When the kids came along, correction, when that boot space eating pram entered our lives, we knew we needed some space in the car so we spoke to the team at ARB and had a Rhino Rack tray installed. It was the obvious place for bulky items to be stalled that don't fit inside the car. We use it ALL the time; tip – they're brilliant for Bunnings and Ikea trips! In addition, we also have a canvas, waterproof bag that effectively, doubles if not triples our would be boot space.
On holidays, we can pack so much stuff on the roof that we just don't need for the journey. We couldn't do our road trips without it. Best of all, when we don't need it, I can just fold it up like a sleeping bag and pack it away in the cupboard.
3. Pods / Roof Boxes
No doubt you have seen many cars driving around Sydney with a pod on its roof. Thule makes some very stylish options for a variety of car types for example. The benefit of these over a canvas bag is obviously design and perceived security but they do have some limitations such as height – check your height before visiting the local shopping centre (for example), how much you can put in them and where to store it when it's not in use.
Again, I highly highly recommend speaking with a professional before buying something cheap online. It's so worth the additional price tag to have something that installs correctly and meets your needs.
5. Bike racks
Finally, bike racks also come in all shapes and sizes. Gone are the days of banging your ankles on the tow bar and not being able to access the boot once Dad loaded the bikes! In fact, gone are the days of even needing a tow bar as bikes can go on the roof with specialist roof racks (as shown in the photo from ARB) or by using a bike carrier rack. Just make sure your number plate isn't obstructed or you'll receive a nasty ticket from the police. Bike rack sized numbers plates can easily and quickly be ordered online from the RTA.
Your family just does not need to be squashed in this holiday. Get down to your local ARB or similar store (tell them ellaslist sent you!) that specialises in car storage options are find out what works best for your family. You won't risk their safety at any other time of the year so why do it on holidays?
Happy holidays one and all!
Have you signed up to our newsletter? Join ellaslist to get the best family and kid-friendly events, venues, classes and things to do NEAR YOU!