Alliance Française French Film Festival 2019
Thu Mar 14 - Sun Apr 14 2019
All Ages
Concession tickets available
Tell them ellaslist sent you:
Each New Year heralds a sense of excitement and never more so than 2019 which marks the 30th anniversary of Australia's most tantalising multi-cultural movie event, the Alliance Française French Film Festival.
Screening in Brisbane at Palace Barracks and Palace James Street from March 14 to April 14, this cherished celebration of French culture will be presented by the Alliance Française in association with the Embassy of France in Australia and Unifrance Films. For such a momentous birthday, Artistic Director, Philippe Platel, has lovingly selected a superlative line-up of 54 features and documentaries–the biggest in the Festival's proud history.
Here's our pick of films to see at the Alliance Française French Film Festival this year:
The Sisters Brothers (Les frères Sisters)
We caught this one at the launch event and loved it! Starring John C. Reilly, Joaquin Phoenix and Jake Gyllenhaal, which garnered director Jacques Audiard the Silver Lion (Best Director) at the 2018 Venice International Film Festival. This gritty, yet dryly humorous western 'bromance' ranks alongside the work of Sam Peckinpah at his best.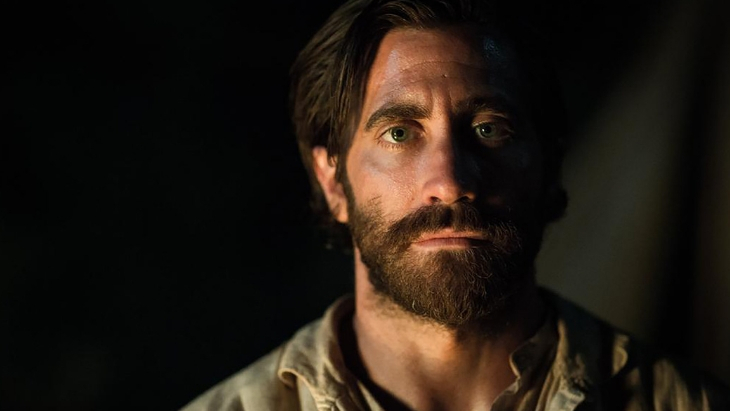 The Trouble With You (En liberté)
Let's face it, you couldn't have a French film fesitval without Audrey Tautou and this lovely opening night film is an irresistable mix of love, romance, action and comedy.
High Life
Claire Denis' mesmerising sci-fi drama,awarded the FIPRESCI Prize at the 2018 San Sebastián International Film Festival, with a cast led by Juliette Binoche and Robert Pattinson.
Sink or Swim (Le grand bain)
From Gilles Lellouche, the number one 2018 French box office hit about an all-male synchronised swimming team formed by a group of despondent 40 somethings.
Sorry Angel (Plaire, aimer, courir vite)
Fron director Christophe Honoré, an emotionally rich romance set in early 1990s France which won the prestigious 2018 Prix Louis Delluc. The story of two men, Jacques a wordly Parisian writer, and Arthur a University student trying to find himself. A beautiful celebration of love and friendship, not to be missed.
Kiss and Tell
Directed by Michael Blanc, Kiss and Tell is a portmanteau of unrelated storylines that will have you laughin out loud. With a strong female cast, including Charlotte Rampling, this has been chosen as the the closing night film.
Jean Paul Gaultier: Freak and Chic
Attnetion fashionistas! Don't miss this all-access documentary that delves into Gaultier's latest obsession, his lavish freak show at the Folies Bergeres in Paris. This is the best of French glamour and will captivate with extravagent costume designs and high-style choreography.
Dumped (Larguees)
The latest treat from director Eloise Lang, this is the story of siblings Rose and Alice who take their mother Françoise to a beautiful tropical island to cheers her up after being dumped by the girls father for a younger woman. A perfect film for a ladies night, this mother-daughter comedy romp won't disappoint.
ellaslist opinion: Book ahead and buy a multipass to get a fix of all your favourite French films AND get a generous discount!
Where: Palace Barracks & Palace James Street
When: 14 March to 14 April
Cost: $13.50 (child) - $20 (adult)
More info: Alliance Française French Film Festival website or Alliance Française French Film Festival Facebook