ellaslist Review: Zone Bowling - A Mega Family Fun Zone
Kids
Teens
Family
All Ages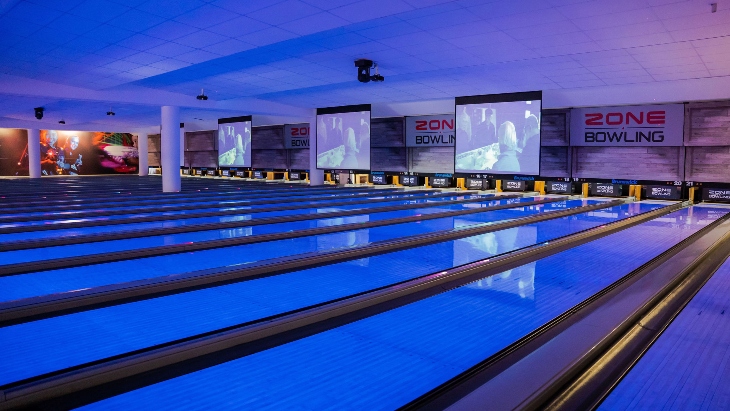 As a parent, I believe 'success' shouldn't be defined by how much wealth or fame one possesses or how many bargains you managed to score at a recent Sale. Success, for me, are the smaller and more humble day-to-day achievements, like getting your toddler fed, changed and ready to leave on time for an appointment or, as in my most recent adventure, seeing my 5-year-old bowl a strike or watching my eldest step aside to let his younger sister have his go on a game.
Ready to battle it out with the family, I took all four of my kids out for non-stop fun at Zone Bowling in Castle Hill. We shared lots of laughs, they were all well fed and they successfully dozed off in the car due to sheer exhaustion. Success - and all for under $35 each child. A total score!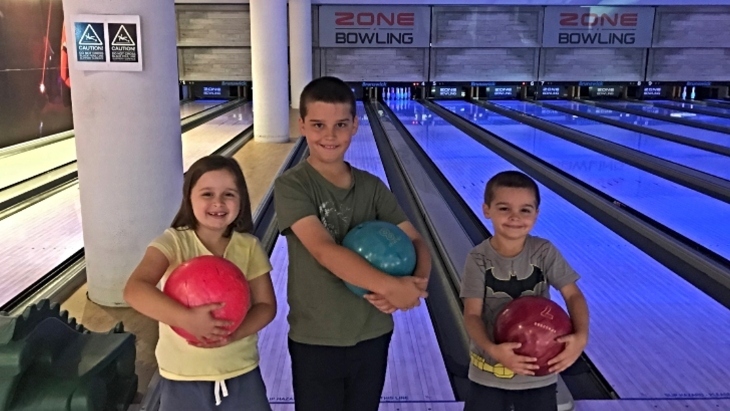 It can be hard to find a venue that is family-friendly and caters to such a broad spectrum of ages and abilities, appealing to everyone from children to adults with an array of exciting activities including bowling, laser tag and a games arcade, that keeps the whole brood active and wanting more. Zone Bowling is definitely in the zone.
Zone Bowling is the 'place to be' that is fully inclusive (there is bumper bowling for the little ones) and can be enjoyed by singles, pairs, families or even parties. For parents, it guarantees you will whittle away any energy reserves that our youngsters have stored up with some clean, inexpensive fun - and this starts from the moment you walk through the door.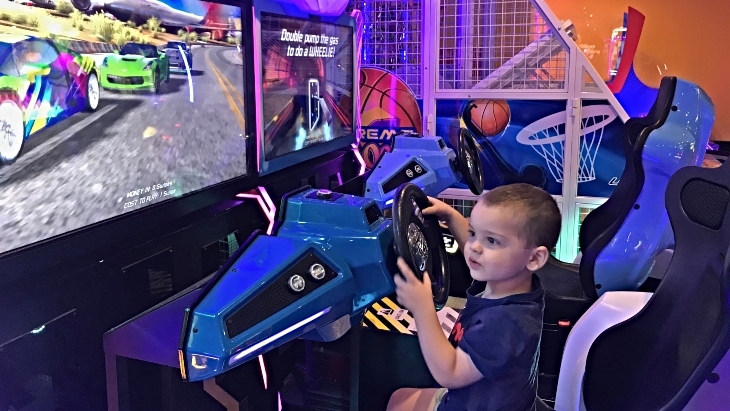 You can't help but feel the electric excitement in the air when you see bright flashing lights and high-fives from happy players and hear music playing. It was a sensory overload, especially for kids, who couldn't wait to dive into the action. As a parent and closet 'gamer', I can't help myself and just have to play my favourite games - I'm a sucker for any claw machine.
Then there's bowling. I have fond memories as a child playing ten-pin with my Grampa and as a parent, I like to keep the tradition alive in my own family. I always encourage the kids to have a go and I relish any excuse to join in and show off my skills. The whole family gets swept up in the excitement when one of the youngsters gets a strike. It's always a very proud mummy moment for me.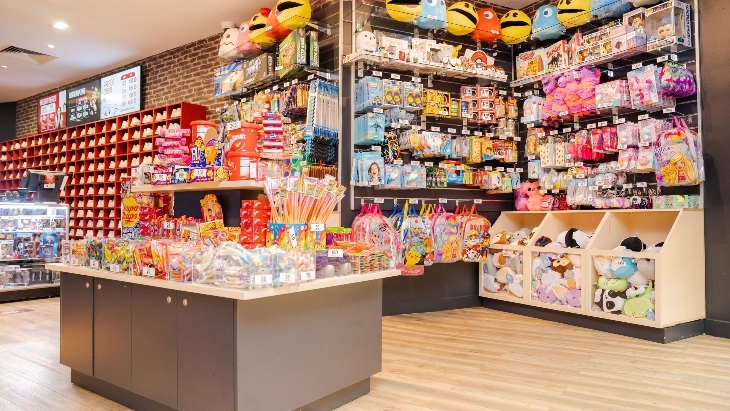 My kids would spend all day playing the arcade games if they could. The days of grimy, sticky joystick video games and popping ping-pong balls into fibreglass clown mouths have been replaced with souped-up interactive, state-of-the-art games. My youngest loved the 'Minion Whacker' and the others couldn't get enough of 'Space Invaders Frenzy'.
You really are spoilt for choice at Zone Bowling and parents, it is actually a place where you get to relax, destroy a bacon and onion hotdog with curly fries (yum) or enjoy some scrumptious sweets treats like the M&M Cookie Explosion shakes. Why not take your time and enjoy a bevvy in the cafe overlooking the 22-bowling lanes (we visited Zone Castle Hill) or simply put your feet up while the kids have a ball.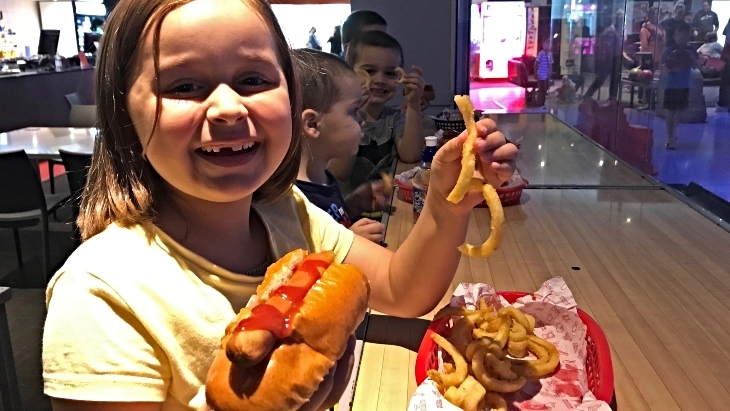 Alternatively, you can also keep your feet firmly planted on the ground and battle it out in laser tag: kids vs parents style. My kids may be faster but I'm a better shot - we never hold back in this family and it's always to the death via laser. I'm already planning my strategy for next time. Alas, I was defeated.
Zone Bowling is also a perfect all-weather venue where you can escape on a rainy day or keep the kids happy during the school holidays.
My pick for amazing value at Zone Bowling is the school holiday Fun Zone Passes. The Mega Zone Fun Pass includes 2 games (bowling or laser or both), 20 minutes of arcade time plus 250 Power tickets, a $10 Cafe Voucher and a $10 Return Voucher all for $32.90 per person. Dine and Discover vouchers are also accepted.
Visit Zone Bowling for school holiday entertainment specials and to easily book online.
There are 11 Zone Bowling venues throughout NSW including Blacktown, Castle Hill, Dee Why, Illawarra, Liverpool, Penrith, Revesby, West HQ (Rooty Hill), Southgate (Sylvania), Top Ryde and Villawood.
More ellaslist Reviews
Getting Up Close To the Animals At Hunter Valley Wildlife Park
How to Move a Zoo Exhibition At Museum of Sydney
A World of Fun Awaits at Darling Harbour
Have you signed up for our newsletter? Join ellaslist to get the best family and kid-friendly events, venues, classes and things to do NEAR YOU!