You Won't Believe These Cakes Are Made From Salad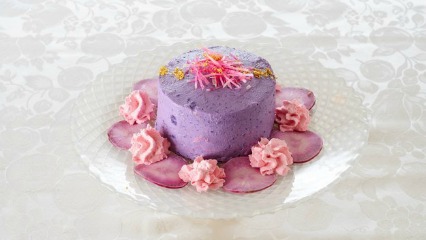 ellaslist COVID-19 update: Please note that all the information on the website is correct at the time of publication. Please check the relevant website before visiting a venue or destination for the latest COVID-19 information. ellaslist is not responsible for any cancellations or closures.
By: Phoebe Ackland, ellaslist explorer
What is apparently a super trendy thing in Japan seems just too cruel for us! These cakes made entirely out of salad are the reason we have trust issues.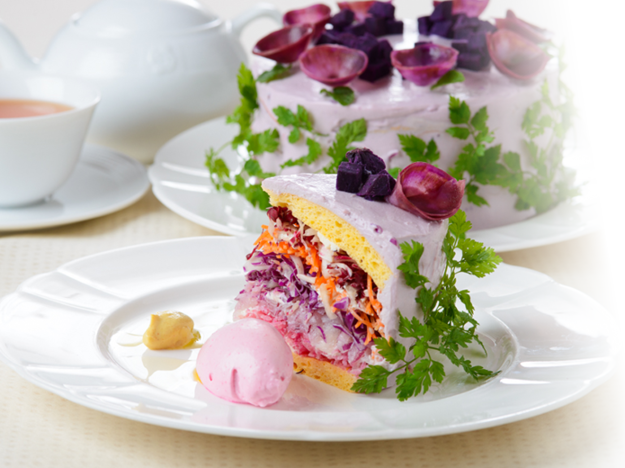 Source: Vegedeco Salad / Mitsuki Style
You'll have to travel a fair few kilometres to tuck into one of these 'decadent' cakes.
Vegedeco Salad Café, has just opened in the city of Nagoya, about 320 kilometres west of Tokyo.
This shop is dedicated to vegetable cakes that may be imposters but look verymuch like the real thing.
The brainchild behind the healthy cakes is Mitsuki Moriyasu, an experienced food stylist and yoga instructor, who aims to make salad "fun to look at" and "fun to eat."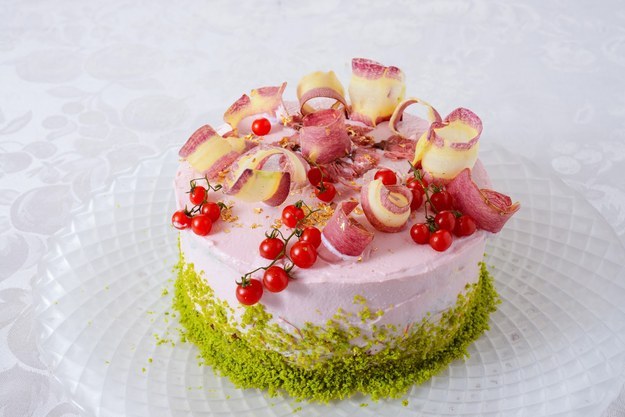 Source: Vegedeco Salad / Mitsuki Style
Ingredients: icing of tofu and blended veggies, all natural sponge consisting of soybean flour and minimal sugar. And yep, that's an apple and shaved carrot garnish.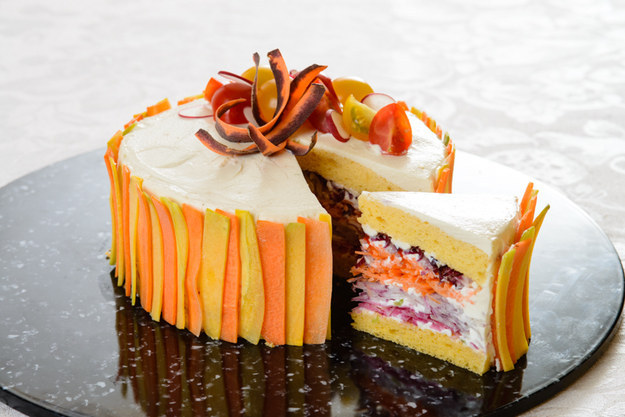 Source: Vegedeco Salad / Mitsuki Style
Inside the cake, you'll find a surprise filling of veggies, like shredded carrot and cabbage. The base and top of the 'dessert' is made from gluten-free, low-carb soy-flour bread, which Moriyasu developed. The icing is made from cream cheese­ or tofu-and-vegetable. The ingredients are completely all-natural, Moriyasu says, "using the vegetables' lovely color provided by mother Earth."
The cakes are priced at 700 to 1,000 yen, or about $8 to $12.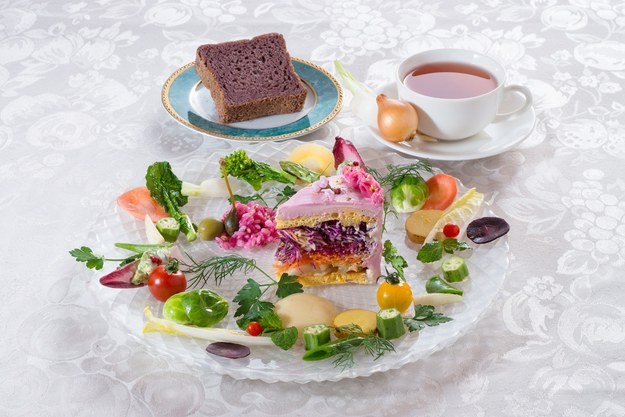 Source: Vegedeco Salad / Mitsuki Style
Forget having a tea party. For your next get together, throw a salad party!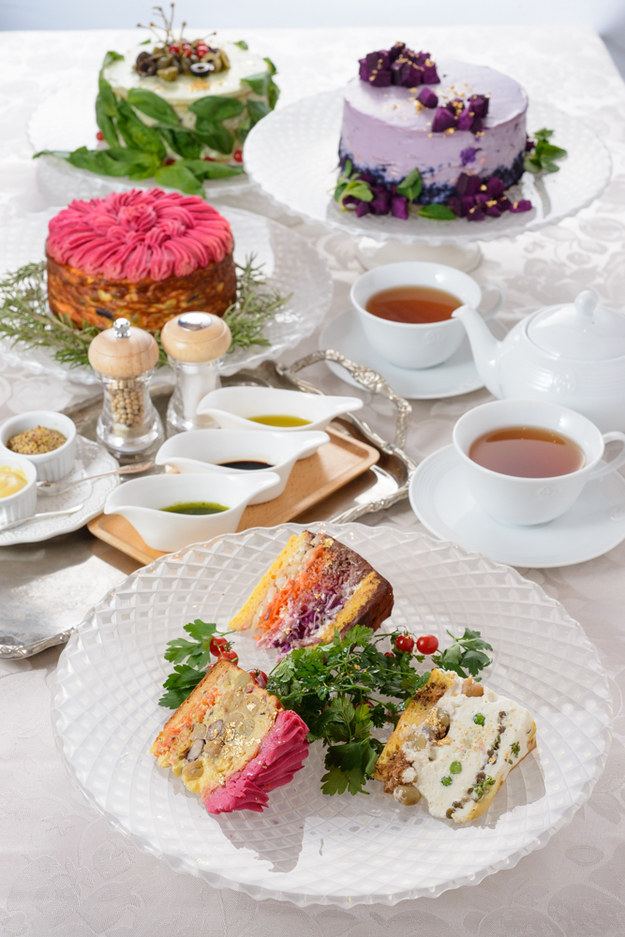 Source: Vegedeco Salad / Mitsuki Style