You❜ve Gotta Try This Rainbow Crepe Cake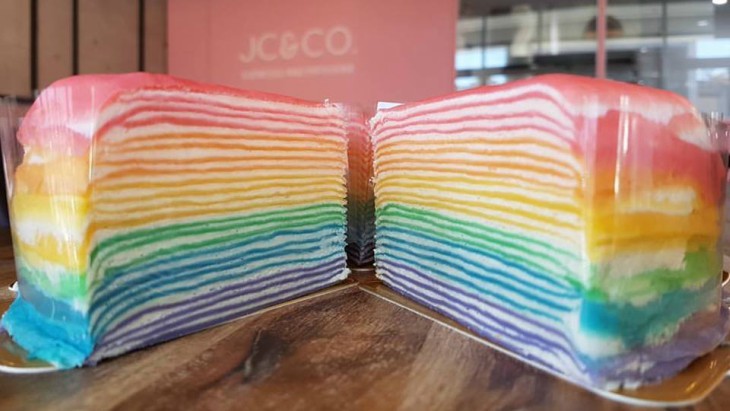 By: Phoebe Ackland, ellaslist
Twenty-four crepes in a rainbow of colours, glued together by cream and laced with mascarpone and vanilla bean...the rainbow crepe cake is the reason people are flocking to Strathfield's new JC&Co. Espresso and Patisserie.
As delightful to bite into as it is to look at, this is the perfect weekend treat for Sydney kids and families this weekend. The menu is mostly sweet with a hint of savoury, serving up everything from matcha macarons to mocktails including Passion Punch, Cindy's Homemade Lemonade and Ruby Grapefruit-ade. Indulge in a jaffle filled with mozzarella and a slow-cooked pork-and-veal bolognese or indulge in a cup of tea and a Korean-meets-Italian style baked cheesecake.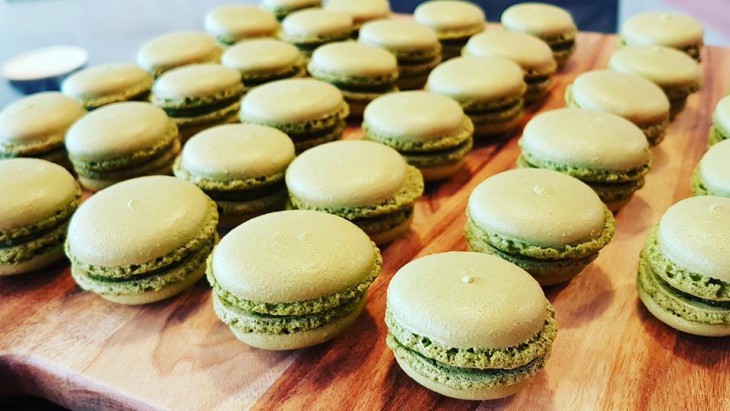 via JC&Co
A French Affair
According to Broadsheet, JC&Co owners Jefferson and Cindy Lee are a husband and wife pair who have worked together for 5 years previous to this delicious joint venture. They enjoy hand-rolling their own butter croissants and borrowing dessert-making techniques from France and Japan. There's more than just desserts to Instagram here too, as the cafe is decorated French-style with pink walls, Parisian-style cafe chairs and white china embossed with gold hearts. Perfection.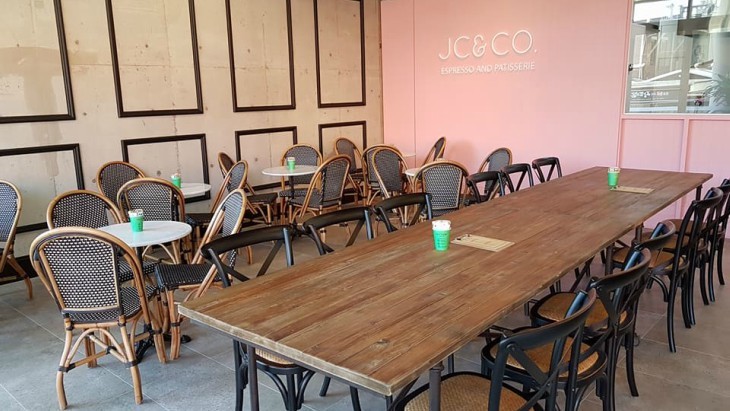 via JC&Co
You can find JC&Co at 23-31 Morwick Street, Strathfield. They are open Sunday & Monday from 7am-9pm, Tuesday from 7am-6pm and Wednesday-Saturday from 7am-10pm.