Wife Makes Husband Hilarious ❛Lost and Found❜ Lanyard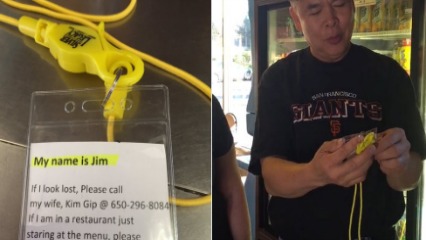 By: Phoebe Ackland, ellaslist
Who else's husband needs one of these? Check out the hilarious lanyard Jim Gip was given by his wife Kim before a boys' weekend in Vegas.
The photo was shared on their son Brandon's Twitter account, and has since gone viral.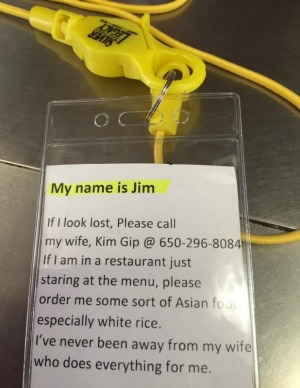 Source: Twitter/thegip03[
The lanyard instructs whoever finds Jim to "please call his wife", and to order him "some sort of Asian food". Apparently, Kim "does everything" for Jim, who might not be able to handle the wilderness that is a weekend away.
Jim later posted a photo of himself checking out the lanyard: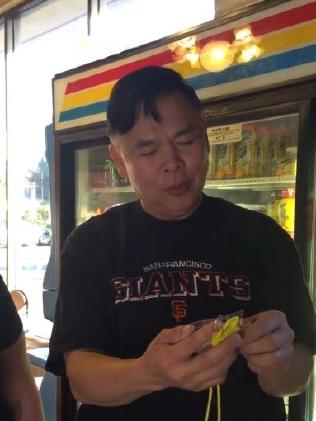 Hopefully the lanyard will avoid any "Hangover" type scenarios!
Check Out Some More Funny Stuff On ellaslist