Why You Should Get Behind The Run2Cure Neuroblastoma Fun Run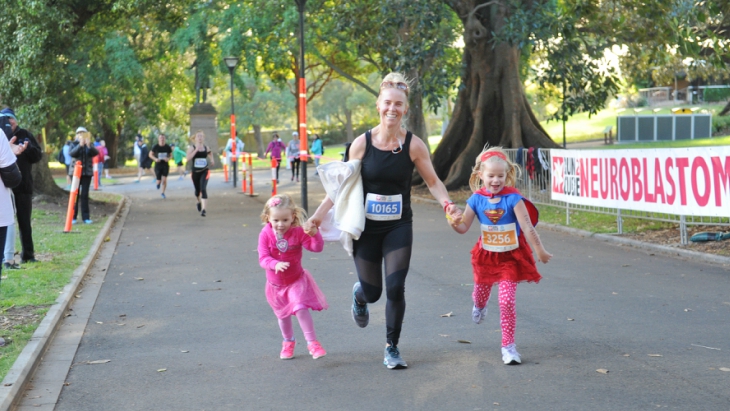 Now in its sixth year, the 2018 Run2Cure Neuroblastoma fun run and family fun day will be held in the beautiful surrounds of The Domain and Botanic Gardens on Sunday 3 June.
More than 6,000 people are expected to take part in the event, which is the biggest annual fundraiser for Neuroblastoma Australia – a national charity which funds research into the largest solid tumour cancer killer of Australian children under five.
Kids and carers of all ages are encouraged to get involved, as run distances range include 10km, 5km, 3km and 1km. One highlight is the 1km Little Heroes Fun Walk for children 5 and under with their siblings, parents and grandparents with prizes for best dress-ups. New for 2018 is the 1km Junior Dash for children aged 6 to 10 years.
Fun For The Whole Family
Popular kids' entertainer Jay Laga'aia will entertain families that aren't already occupied with the huge range of activities, including an obstacle course, rock climbing, craft area, jumping castles, kindy farm, facepainting, cricket and soccer.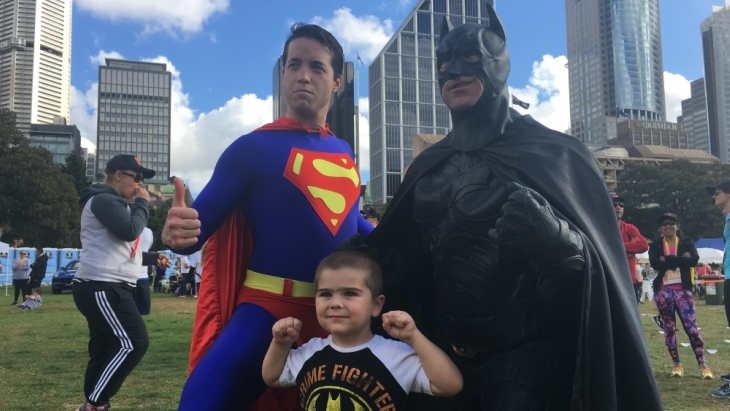 An Everyday Hero
Individual and team registrations are available, with a number of teams already set to run in support of six year old Adrian, who has suffered from neuroblastoma since before his first birthday.
Adrian's mum Bernadette recalls "Within 48 hours of being diagnosed Adrian commenced the first of eight rounds of chemotherapy, followed by surgery to remove his adrenal gland where the primary tumour was situated.
"Treatment finished in January 2013, but on June 2015 Adrian relapsed and treatment once again started immediately. This time he endured 10 rounds of chemotherapy, a bone marrow transplant, 14 sessions of radiation to his neck, five sessions of immunotherapy and an additional 14 sessions of radiation to the left eye orbit."
The situation was looking good for Adrian until mid last year when he devastatingly relapsed once again.
"Adrian is now six years old and has fought each battle with determination. Our only wish is that this treatment is successful to allow Adrian to enjoy his childhood. It's been a long five and a half years, but our boy isn't ready to give up," said Bernadette.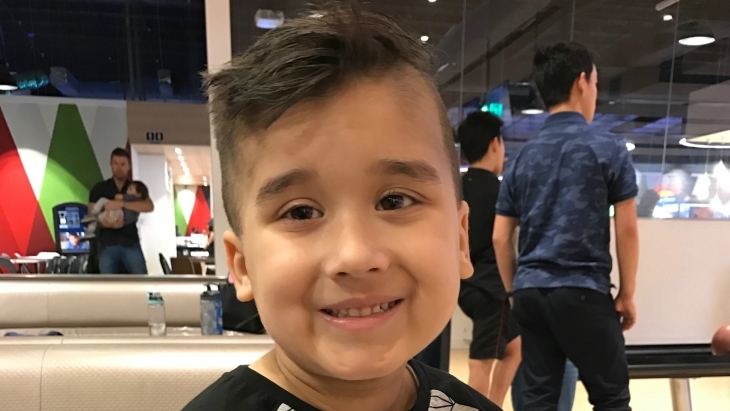 How To Support Adrian
Neuroblastoma Australia and Run2Cure aim to fund research into both finding a cure for neuroblastoma and developing better, safer, treatment options for sufferers.
Registrations for the event (Sunday June 3) are now open. Register now at www.run2cure.org.au to support kids across Australia like Adrian and to help find a cure for neuroblastoma. To support Adrian's team visit: click here.