Where Are They Now? The World's First Surviving Septuplets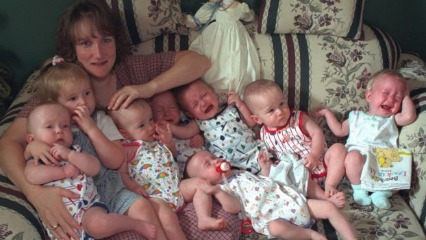 ellaslist COVID-19 update: Please note that all the information on the website is correct at the time of publication. Please check the relevant website before visiting a venue or destination for the latest COVID-19 information. ellaslist is not responsible for any cancellations or closures.
By Phoebe Ackland, ellaslist
Flashback to November 19, 1997- Bobbi McCaughey somehow managed to pop out 7 healthy, beautiful children. Three girls and four boys: Kenny, Alexis, Natalie, Kelsey, Nathan, Brandon and Joel. It is no surprise Bobbi and her husband Kenny made headlines around the world, including the cover of TIME Magazine.
But where are the world's first surviving septuplets now?
[caption id="attachment_101121" align="aligncenter" width="700"]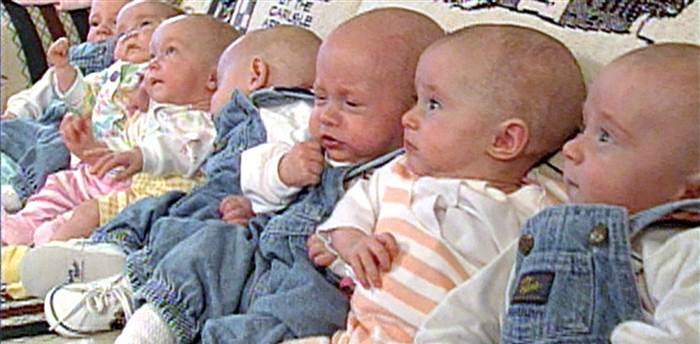 Source: TODAY[/caption]
After years of what we can only imagine would have been complete chaos, these seven siblings have now reached their senior year of high school, and the exciting age of 18. In a video interview with US TODAY, Bobbi sheds a tear looking back at the past few years. "They've flown by…There's been so many things that have happened, the memories, the joys, the heartaches that have happened, but it's all what has gotten us where we are today- and it's very special."
[caption id="attachment_101122" align="alignnone" width="750"]

Source: TODAY[/caption]
Against all odds, these siblings are happy and healthy, off to "choose their own career paths", knowing that a strong support base- and a HUGE one at that, is behind each one of them.
Watch the full TODAY interview below:
https://youtu.be/56vxXcz3V74