What to do in Melbourne - Gardens with Kids aged 6 Months to 6 Years +
Mums & Bubs
Toddlers
Preschoolers
Kids
Family
All Ages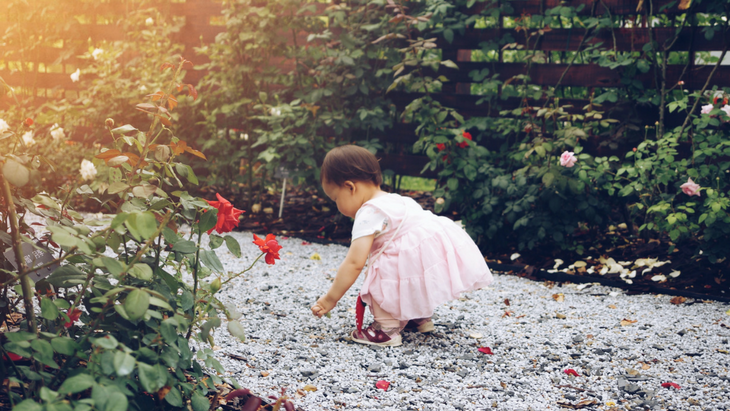 Melbourne would give any other city a run for its money when it comes to green spaces big and small. From community plots to meticulously manicured botanical species, we've got plenty of places to take kids of all ages to soak up the natural goodness.
Ian Potter Children's Garden
A favourite for the younger set (under 10, especially good for babies and toddlers, it's quite fenced in), The Ian Potter Foundation Children's Garden is the perfect place for to see a few different gardens in one, and do some fun garden-themed activities.
Wander through the exploration areas like the Ruin Garden, the wetland area, bamboo forest, and the popular Plant Tunnel. A personal favourite is the Kitchen Garden, and all kids love the water play and small stream that runs through on warm days.
The Children's Garden is an interactive educational environment in which children of all ages, backgrounds, physical abilities and cultures can play, explore and discover the natural world.
Find it: Royal Botanic Gardens, Birdwood Ave, Melbourne
See more: www.rbg.vic.gov.au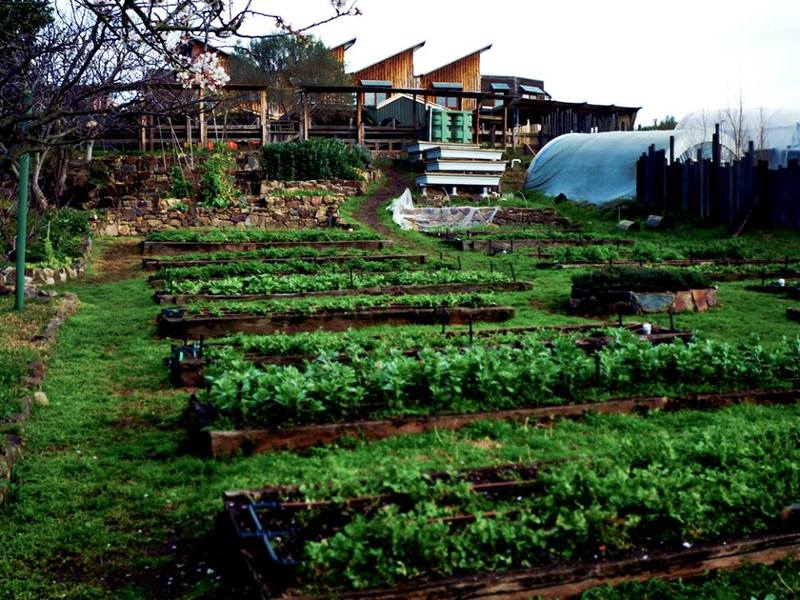 CERES Environment Park
CERES is fantastic for kids to get to know the ins and outs of environmental sustainability, community action, and of course growing food. The Honey Lane Market Garden is set on half an acre of land and contains a beautiful mix of fruit trees and raised garden beds, an aquaponics system, worm farms, a propagation area and an outdoor classroom.
Everything grown in this garden and the other market gardens onsite is sold at the CERES Organic Market, which is a popular places for parents and small kids (there's a small sandpit to play in and it's right next door to the chickens).
It's great for older kids who would have an understanding of the importance of growing gardens and social justice, and the reclaimed-item playground onsite is super popular.
Find it: Stewart St & Roberts St, Brunswick East
See more: ceres.org.au
Heide Gardens
A former dairy farm has been transformed into a magical garden of Eden, where art merges with nature in the walled garden, original kitchen garden, and the wild garden that's free to wander through at leisure. It's huge and it's stunning, and perfect for all ages. .
Open to the public all year round, Heide's beautiful gardens offer a space for family enjoyment and individual reflection, as well as incorporating a sculpture park and several heritage listed gardens.
Find it: 7 Templestowe Rd, Bulleen
See more: heide.com.au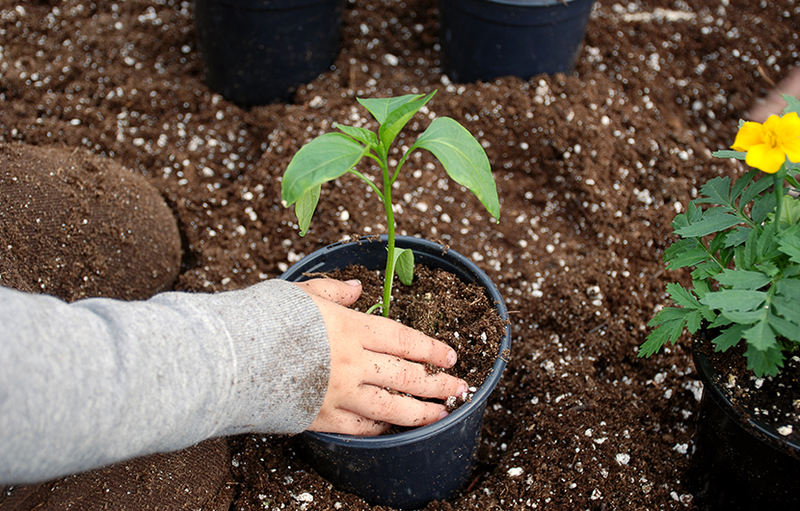 The District, Docklands
The District Docklands has had a huge makeover and so has the corner of Waterfront way, recently reconfigured into an amazing community garden where kids can grow and pick what they like.
Between shipping containers, concrete areas, upcycled pallets and the apple crates planted out with edibles and flowers, there is a sizable walk-through native area planted with ornamental and sensory plants, encouraging children to smell and touch. Kids can also undertake workshops and attend regular events onsite.
Raised wicking beds have been planted with an edible forest garden full of fruit trees, shrubs, herbs, and strawberries, and children are welcome to pick what they like when they visit - provided they treat the garden with care and only pick what is ripe.
Find it: The District Kids Garden 50 Waterfront Way, Docklands
See more: thedistrictdocklands.com.au
Edendale Community Environment Farm
Check out the ustainably-grown vegetable gardens and fruit orchard at Edendale, enjoy the child-friendly spiral garden or play in our large sandpit under the shade of the trees, and take a picnic to have in the grounds. You can also choose from a range of self-guided children's activities designed to showcase the gardens and plants.
Find it: 30 Gastons Rd, Eltham
See more: edendale.vic.gov.au
Heronswood Kitchen Garden
Head down to the Mornington Peninsula where you'll find Heronswood House, a gorgeous spot run by The Digger's Club. Find amazing flowers and native plants, which change with the seasons. Check out the Diggers Garden Shop and even bring some summer perennials and heirloom veg for your own back yard.
Find it: 105 Latrobe Parade, Dromana
See more: diggers.com.au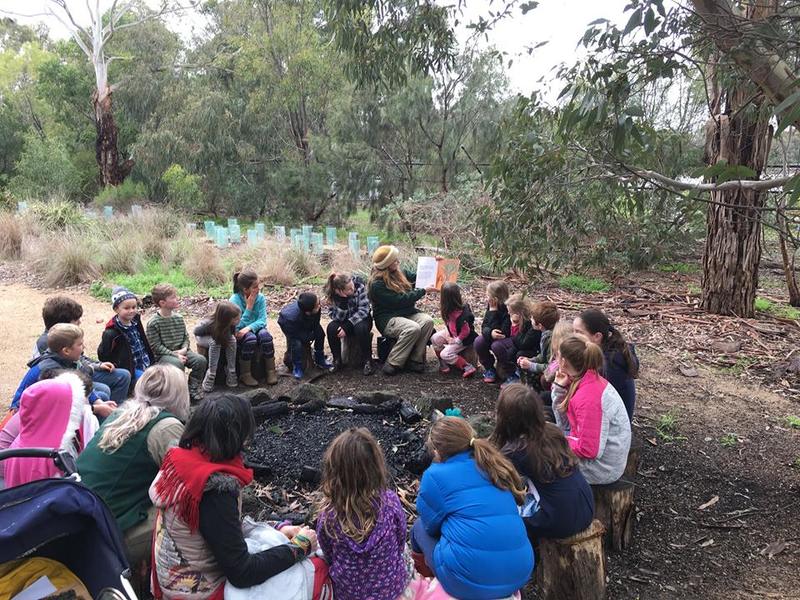 Bundoora Park Farm
Bundoor aPark Farm is popular with families thanks to its up-close-and-personal interaction with the animals on site and the fantastic gardens all within walking distance. Further out you can take a tractor ride to see kangaroos and emus, check out the pioneer lifestyle at the Heritage Village, play on the extensive playground and see a real working farm in action.
And if you get the gardening but and there's no room at your place, you can even rent a Community Garden plots available to the public. Bundoora also offers educational programs for groups and schools, volunteering opportunities for all abilities and recreational facilities.
Find it: 1069 Plenty Rd, Bundoora
See more: bundoorapark.com.au