What The Average House Price In Sydney Will Buy You Around Australia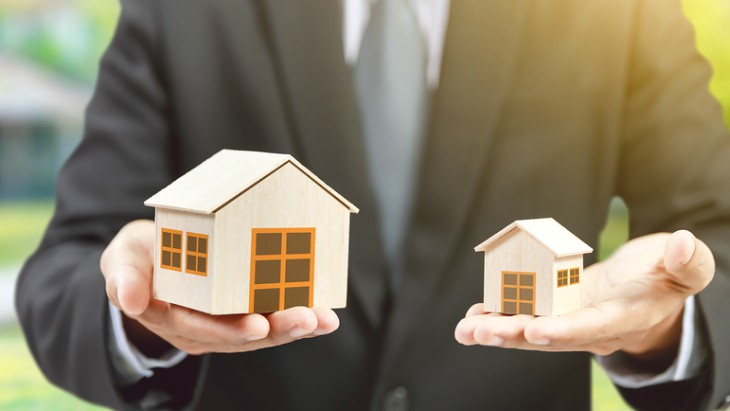 By Hayley Dean, ellaslist
It's not uncommon to hear of Sydneysiders complaining about the cost of housing, we have been doing it for years, but lately there does seem to be a real, actual sea change movement happening. No longer are people just talking about it. Fed up with exorbitant living costs and perhaps, after having read popular books like 'The Barefoot Investor', Sydney families are packing their wagons and rolling out of town.
Can't say we blame them. Have you seen what the average house price in Sydney gets you around the country? Let me show you…. you might want to sit down for this and get the tissues ready.
There are currently 609 million-dollar suburbs in Australia, with 62 per cent of them in New South Wales. Six years ago there were only 121.
Let's take a little $1.1million dollar road trip around Australia.
Sydney
With a median house price of $1,179,000 in December 2017, Sydney remains the nation's most expensive market, and out of reach for many first-home buyers. $1.1m in Sydney can buy a few different things, including this modest 2-bedroom, 1-bathroom house in the Inner West. It does not have a garage or car park, and it is an older style home and will need renovation… but it is very close to the city.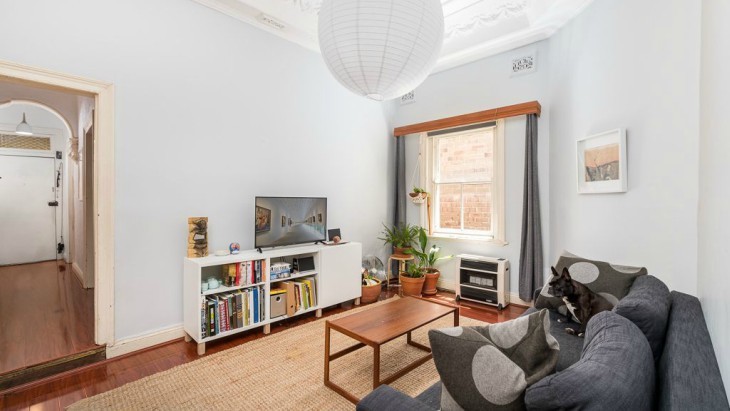 Wollongong
In September last year, The Gong recorded the biggest jump in house prices for any city in Australia for the previous 12 months. The jump was caused by an influx of Sydneysiders moving south.
Median price for a Wollongong house is about $720,000. A house in the Wollongong Inner city at the same median Sydney price of $1.1m would roughly buy you 3 bedrooms.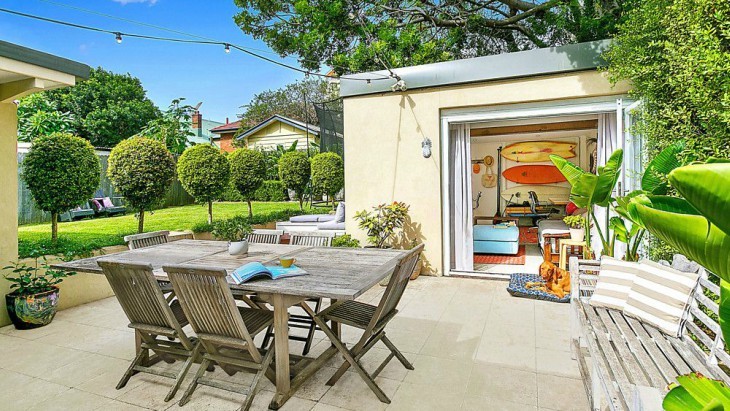 Central Cost
The Central Coast has long been a place for Sydneysiders to escape to. It has developed into a thriving area with many sea changers happy to tackle the commute into the CDB for work during the week, then enjoy paradise on the weekend.
You might be surprised to learn that, thanks to areas such as Killcare, the median price for the Central Coast is $930,000.
You can pick up this 5-bedroom, 2-bathroom, double carport property on 69 acres for $1.1m.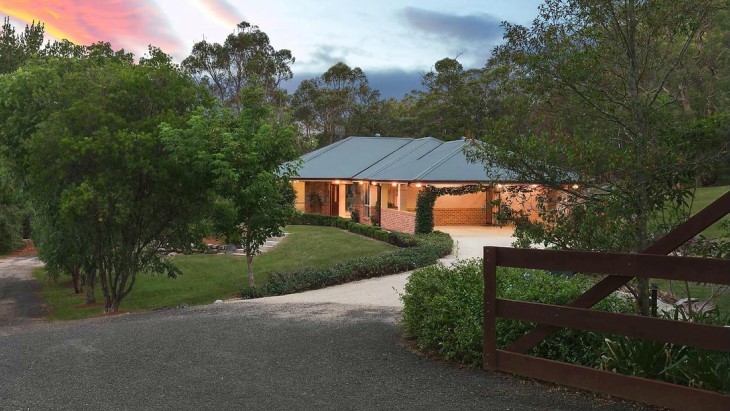 Darwin
Four or five years ago, Darwin had unprecedented price growth, largely fuelled by the resources boom. Back then, Darwin's house prices only trailed those of Sydney and Melbourne. But time have changed and the Darwin property market has experienced a correction – so much so that Darwin now has the third lowest median house price in the country, of $565,000.
So what does $1.1m buy you in Darwin today? It can buy you this 5-bedroom, 2-bathroom, double garage Balinese style mansion – complete with a pool and gazebo.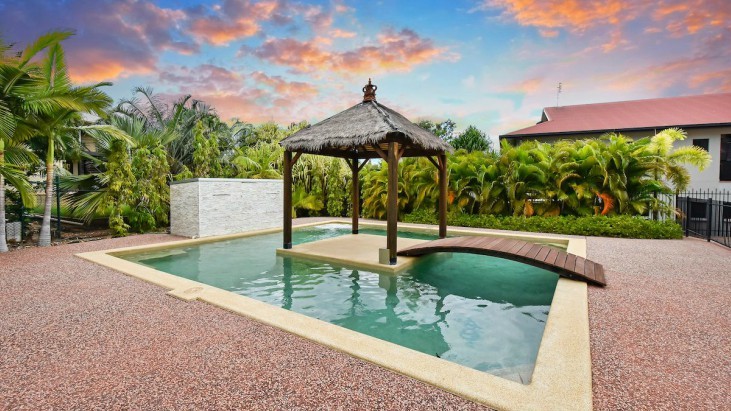 Hobart
Hobart has been declared the [unlikely] star of Australia's 2017 property market, with a whopping 17.3 per cent growth rate in house prices. Mainland Australians are realising what a wonderful place Hobart is to live in, with prices only a fraction of what they pay elsewhere. As a result, they're buying up big time and with so little product left for sale on the market, it would appear that strong price growth will continue well into the future.
The strong inter-state migration to Hobart for both lifestyle reasons and the affordability of homes is driving up prices steadily to today's record Hobart median house price of $443,000.
What can you buy in Hobart for $1.1m? It will buy you this huge 7-bedroom, 3-bathroom, 3-car garage home in Sandy Bay, complete with a swimming pool and stunning harbour views.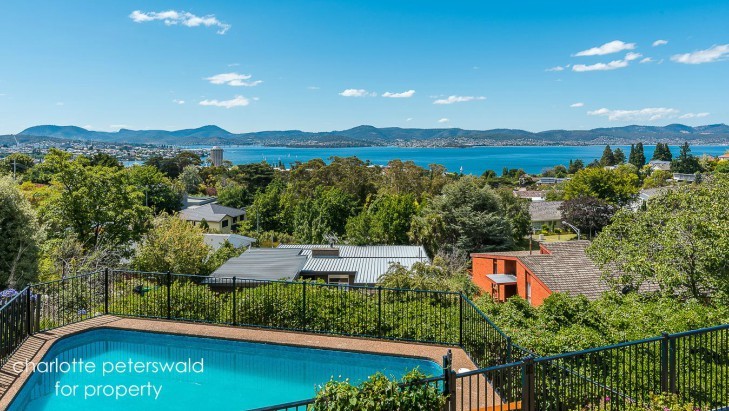 Perth
Perth property values dropped by almost 11% to bottom to a median house price of $557,000 in late 2017. But hope is on the horizon for 2018, with Perth's property prices showing early signs of recovery. $1.1m will buy you this lovely 4-bedroom, 2 bathroom, double garage home in Mount Lawley.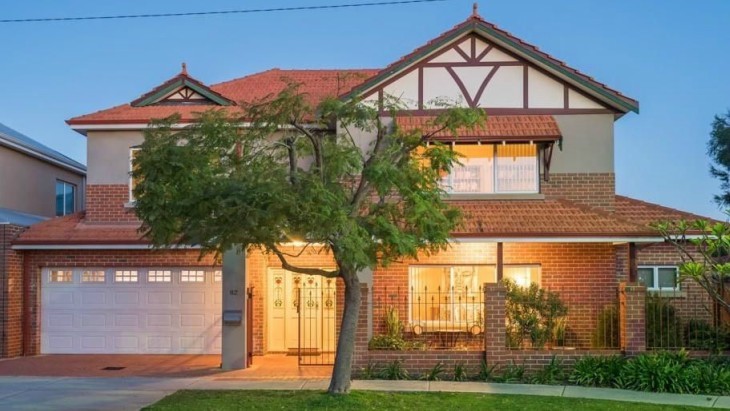 Melbourne
Melbourne house prices have hit another record high, with new figures showing the city's median house price has pushed past $900,000. Experts say that the Melbourne housing market remains resilient and still has considerable momentum despite warnings prices will cool in 2018.
Similar to Sydney, $1.1m in Melbourne can buy you a couple of different things, like this charming 3-bedroom, 2-bathroom + garage in South Melbourne.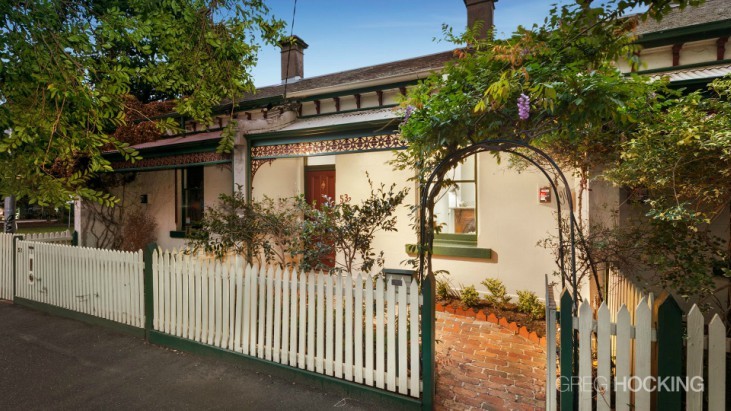 Brisbane
People are opting out of expensive and crowded Sydney and Melbourne, and many are choosing to move to Queensland, attracted by the prospect of a laidback lifestyle and a smaller mortgage, with a median house price of $549,000.
$1.1m in Brisbane can buy you this charming 4-bedroom, 2 bathroom house with parking for 4 cars.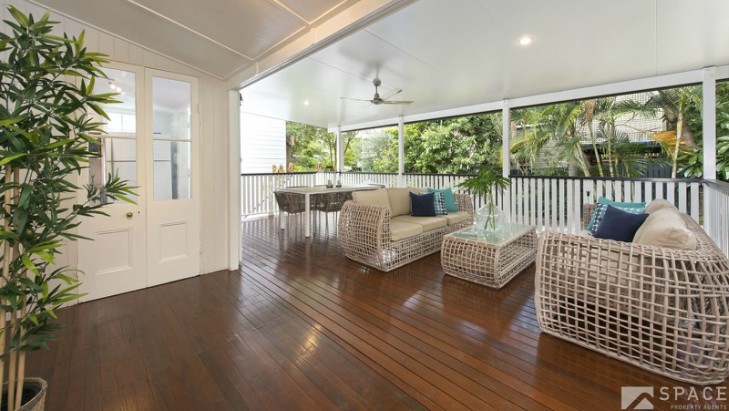 Adelaide
After years of slow and steady value growth, Adelaide's property market is set to switch up a gear in 2018. Adelaide has a median house price of $523,000. $1.1m in Adelaide can buy you with this delightful 5-bedroom sandstone fronted villa on 690sqm.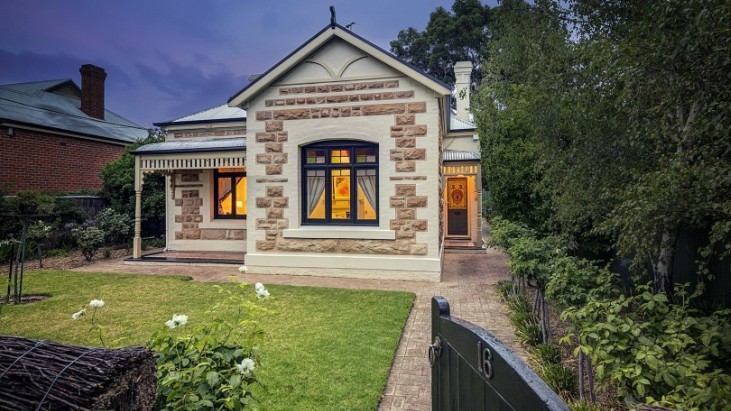 Canberra
Domain reports Canberra's median house price surged by 5 per cent over the December quarter to a new record high of $754,000. The Canberra growth rate was the highest recorded of all the capitals, with the exception of Hobart where the median increased by >10 per cent over the quarter.
$1.1m in Canberra can buy you this brand new 3-bedroom home in Hughes.