6 of the Best National Science Week Activities in Melbourne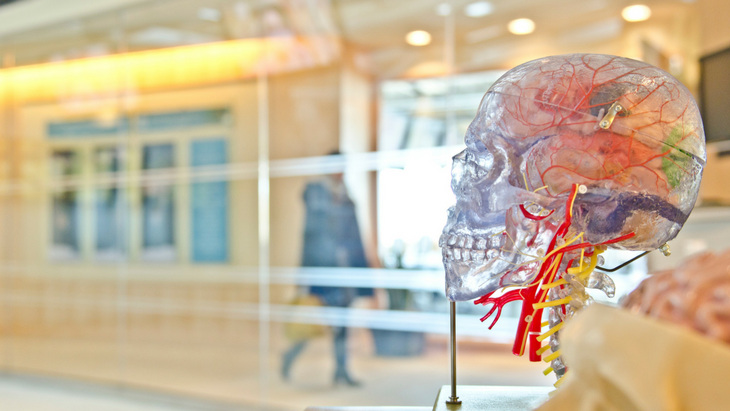 Calling all budding scientists! Grab your test tubes and lab coats, you're in for 7 days of experiments and fun during National Science Week next week!
From August 12 - 20, competitions, events and activities will on offer right across Australia, and of course Melbourne has some awesome options - we've got six of them right here.
For the whole schedule, check out the Events calendar at the National Science Week website.
1. Mixing Lab
In a fun environment and nature-themed workshop for 2 – 5 year olds, the kids will conduct scientific, colourful experiments using bubbles, eye droppers and ice. They can enjoy getting a little bit messy as they experiment with different household materials, watercolour paint and food dye.
Create chemical reactions and watch in wonder as colours mix and become a swirling rainbow – then find out how it all works!
All children must be accompanied by an adult.
Where: ArtPlay, Birrarung Marr
When: Sunday, August 13 2017. 10:30 AM to 12:30 PM
Cost: $16 per child
To book: 03 9664 7900
[email protected]
or their website.
2. Bubble Fun
Are all bubbles circular? Can you make a different shaped bubble? Can you make them unpoppable?
Learn the science behind bubbles through some discussion and investigation at Deer Park Library.
Where: Deer Park Library, 4 Neale Road, Deer Park
When: Monday, August 14 2017. 4:00 PM to 5:00 PM
Cost: free
To book: Email: [email protected]
Phone: 03 9249 4676
3. Code Club
Be part of the World Record for the greatest number of kids coding on the same day! Thomastown Library will be doing some coding in Scratch or Scratch Jr. Come and work on a Moonhack project, or your own special creation. All levels of experience welcome.
Moonhack is the World Record set by kids coding, and the idea came from the team at Code Club Australia.
Last year, 10,207 Australian kids participated in this free event. From Sydney to Seoul, Dhaka to Durham, kids all over the world will get the chance to collaborate and code on 15 August.
Moonhack is for everyone. Moonhack is inclusive, not exclusive, because coding is for everyone no matter their skill level or age:
Kids new to code
Coding whizz kids
Anyone who wants to try out coding for the first time or coding pros who want to get creative
Any coding project with a moon theme can be submitted or kids can complete one of our open source Moonhack projects in Scratch or Scratch Jr.
Where: Thomastown Library, 52 Main Street, Thomastown
When: Tuesday, August 15 2017. 4:00 PM to 5:30 PM
Cost: free
To book: 03 9464 1864
[email protected]
on the website
4. Whizz Kids
Explore the mysteries of science and technology during this special National Science Week session of Whizz Kids!
Where: Plaza Library - Shop MM11, Level 1, Pacific Werribee Shopping Centre, Derrimut Road, Werribee
When: Tuesday, August 15 2017. 4:00 PM to 5:30 PM
Cost: free
To book: 03 8734 2600
on the website.
5. Life Magnified
Life, Magnified shows students how researchers use light microscopy to investigate the biology of the human body. The event is a series of hands-on stations in which the students will tour working lab spaces, play with microscopes and meet young researchers as they explain their research areas.
Where: Bio21 Institute, University of Melbourne, 30 Flemington Road, Parkville
When: Thursday, August 17 2017 till Friday, August 18 2017. 9:30 AM to 12:30 PM
Cost: free
To book: 03 9035 3021
[email protected]
6. Forensic Science At Keilor Library
Come down to Keilor Library to get your detective on! Learn how analyse your own fingerprints, collect evidence from a crime scene and write secret messages with invisible ink!
Ages 5-12 years.
Where: Keilor Library, 704B Old Calder Highway, Keilo
When: Thursday, August 17 2017. 4:00 PM to 5:00 PM
Cost: free
To book: 03 9249 4676